Allentown
---
Location
Situated between Virginia St and North St, Allentown is one of buffalo's most beautiful, diverse, and unique neighborhoods.Known for its historic houses, trendy bars, and artsy shops, Allentown isan expeiriance.
The neighborhood centers on Allen Street, from Main Street to Symphony Circle. It is adjacent to the theater district of downtown Buffalo on the south.
Street boundaries: Virginia, Main, North, College, Allen, Park, Elmwood, & Delaware.
---
Neighborhood Association
---
Schools
---
Libraries
Karpeles Manuscript Library Museum
-220 North St.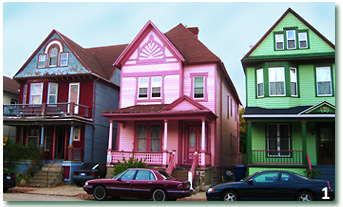 Many representative styles of architecture appear with a variety and flavor that is common in this neighborhood.
"Allentown is essentially an artist community..it's where all the young boho-trendy people hang out."--Gabe Armstrong/Deanna Knapile
The Allentown Neighborhood dates back to 1827, when Lewis Allen purchased 29 acres of farm land. The now popular Allen st, was once Lewis Allen's cowpath. Since then Allentown has been the residence of many famous Buffalonians such as, Millard Fillmore and Samuel L. Clemens (Mark Twain). In 1901 Thoedore Rooselvelt was inaugurated President at the Ansley Wilcox Mansion on Delaware avenue. Allentown has become one of the country's largest historic preservation districts because of it's amazingly large collection of unique American architecture.By the 1950's Allentown was in decline, but talkof a smalloutdoor art show was the beginning of a beautiful future for this neighborhood.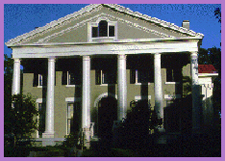 Theodore Roosevelt Inaugural Site
Wilcox Mansion (1838), 641 Delaware Avenue
Allentown is listed on the National Register of Historic Places of the U.S. Department of the Interior. Notable in the area is the Theodore Roosevelt Inaugural Site (Wilcox Mansion), important for both its historical and architectural significance. The site also maintains the Wilcox gardens, which surround the mansion.
---
Entertainment & Events
First Fridays

On the first friday of every month Allentown's Art Galleries, Restaurants, and buisnesses enjoy visitors for rich cultural events.

Secrets of Allentown

On September, 11th of every year there is a property tour of Allentown's beautiful and historic houses.

Allentown Art Festival

Every year in June, Allentown holds an Arts Festival that shows off the communitie's arts, crafts, and goods.
---
For Kids
---
Allen Street
Book stores are among the selection of shops that add to the neighborhood perks.
According to the Allentown Association, it is a "neighborhood of ethnic and lifestyles diversity." A center for the visual, performing and culinary arts, the area is well-known for its many art and antique galleries and restaurants. The annual Allentown Art Festival started in 1959 and brings thousands of Western New Yorkers to this old Buffalo neighborhood.
Restaurants/Bars and Clubs (Selection)
Allen St. Hardware Cafe - 245 Allen Street
Bellini's Ristorante - 445 Delaware Avenue
Fiddleheads - 62 Allen Street
Grille 620 - 620 Delaware
Adonia's - 20 Allen Street
Cathode Ray - 26 Allen Street
Fugazi - Franklin Street
Just Vino - 846 Main Street
Miss Kitty's - 649 Main Street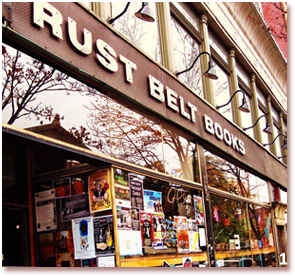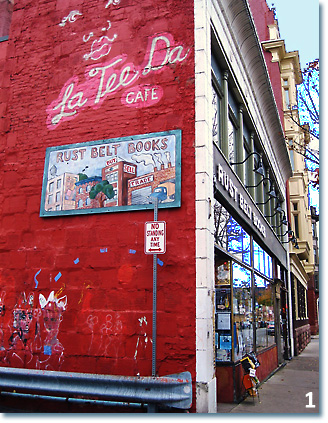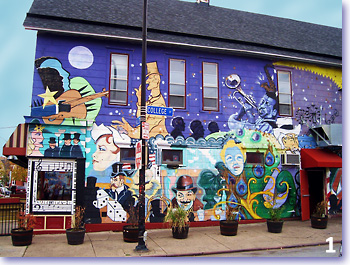 "Rust Felt Books encompasses theessence of Allentown. If you want to know Allentown, go to Rust Felt Books."--Resident comment.
Shops, galleries, and specialty stores abound.
"People come here to get away from the hustle and bustle of typical social scenes… which actually makes allentown a huge social scene in itself. You'll find all sorts of people here."--Molly Brinkworth owner of "Pink"
Map showing the Allentown Neighborhood. (See also: Google map)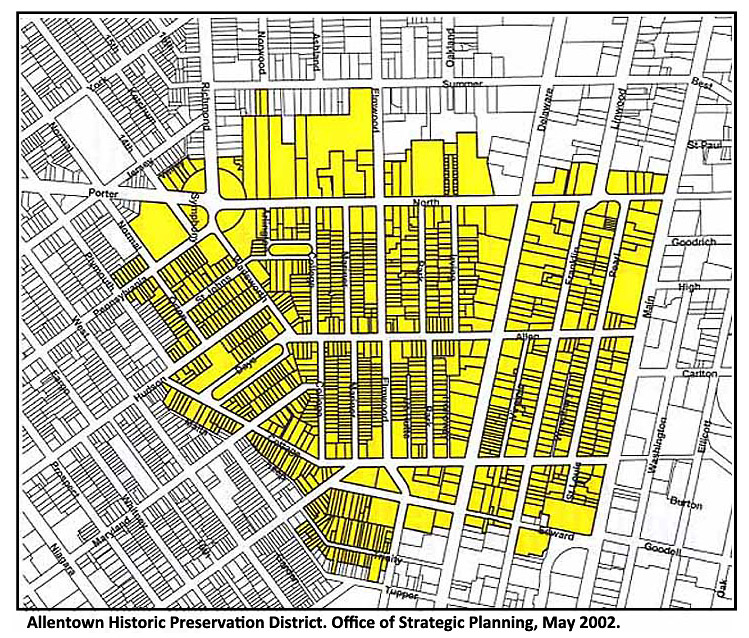 Photographs with "1" in lower right by Rachael Hickson and Andrea Kaptein, who also supplied portions of the text.