Bailey-Lovejoy
---
Location
This Buffalo neighborhood centers on the intersection of Bailey Avenue and Lovejoy Street. As a part of the larger East Side, the area extends north to Broadway, south to William Street, and to the city line on the east with the village of Sloan.
In Buffalo's industrial history, this was the site of extensive railyards and repair shops for the New York Central Railroad.
---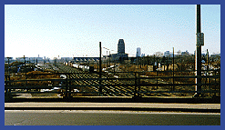 Railroad tracks looking towards Central Terminal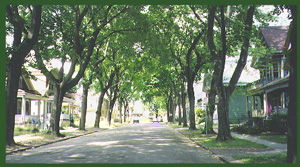 These are views of typical streets in this neighborhood. Mature trees form shady streets.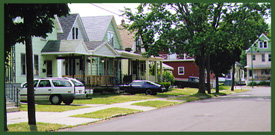 The Bailey-Lovejoy area is a neighborhood near the boundary with the suburban town of
Cheektowaga
.