Fillmore-Leroy
---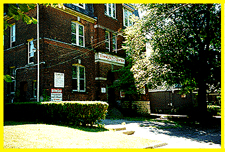 Fillmore-Leroy Area Residents Community Center - 307 Leroy Avenue
Location
This Buffalo neighborhood centers on the intersection of Fillmore Avenue and Main Street. Leroy Avenue runs east to west across this industrial and residential neighborhood.
---
Neighborhood Association
Fillmore-Leroy Area Residents, 307 Leroy Avenue.
Buffalo has many churches that are significant in the city's architectural history. One of these churches is the Blessed Trinity Roman Catholic Church on Leroy Avenue. Designed by architect Chester Oakley and built from 1923-1928, this church, according to "Buffalo Architecture: A Guide" (MIT Press, 1983), exemplifies a Northern Italian Romanesque-style common to Lombardy.
---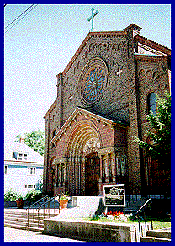 Blessed Trinity - 323 Leroy Avenue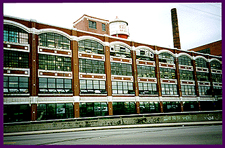 Former Trico Plant #2 - 2495 Main Street
---
Many local commercial concerns have been headquartered in this district, among them, Kaufmann's Bakery still operates on Fillmore Avenue. Nearby is the former Trico Plant #2, which manufactured automobile windshield wipers for decades.