Hamlin Park
---
Location
This Buffalo neighborhood centers on Delevan Avenue from Main Street east to the "33" (Kensington Expressway). Hamlin Road runs east to Humboldt Parkway. This neighborhood is dominated by Canisius College.
---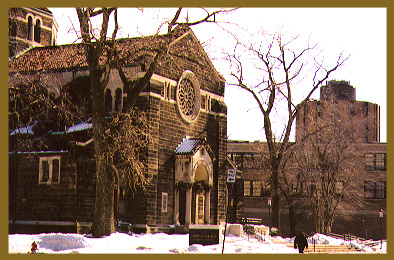 St.Vincent de Paul - 15 Eastwood Place
St. Vincent de Paul, one of the many interesting churches of Buffalo's historical past, is now part of Canisius College.
If you have more to share on this neighborhood, please contact us.