Kaisertown
---
Location:
This Buffalo neighborhood centers on Clinton Street and is physically enclosed by the Buffalo River on the south and the Thruway 90 on the northwest.
Read: History of Kaisertown, Buffalo
Read: Kaisertown Statistical data
---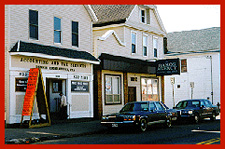 Clinton Street shops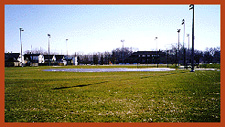 Houghton Park
---
This area was established as a German-American area during the last century and is now a Polish-American neighborhood. Streets named Weimar and Weiss are still present, but Beer Street has been re-named Casimir Street.
When St. Casimir Catholic Church was built in 1928, it became the heart of this Polish-American neighborhood; it remains so even today.
Houghton Park stretches from Clinton Street to the Buffalo River, and is one of the cities best recreational parks.