Parkside
---
Location
This Buffalo neighborhood centers on Jewett Avenue from Parkside to Main Street.
Parkside website. Useful data.
---
Neighborhood Association
Parkside Community Association, 2318 Main Street.
Parkside was planned as a residential neighborhood in 1883 by Frederick Law Olmsted. The curved streets follow the shape of adjacent Delaware Park. The Episcopalian Church of the Good Shepherd was the first church built in this neighborhood (1888).
---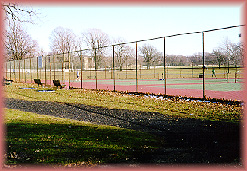 Delaware Park Tennis Courts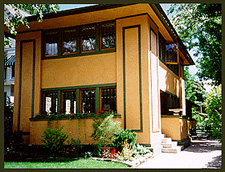 Gardener's Cottage (1905) - 285 Woodward Avenue
---
Among the architectural treasures of Buffalo are several outstanding examples of the work of the architect Frank Lloyd Wright. The Gardener's Cottage demonstrates Wright's design principles in a modest home while the Darwin D. Martin House is a prime example of his renowned prairie style architecture. The Darwin Martin House is currently undergoing total restoration.
---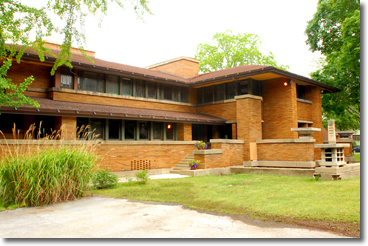 Darwin D. Martin House (1904-1906), 125 Jewett Parkway - Frank Lloyd Wright, architect - (photo credit: NYS Parks & Recreation)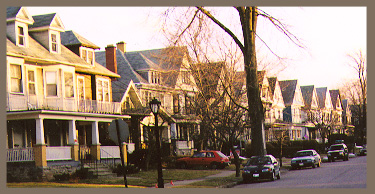 Crescent Avenue is a typical street in Parkside