Schiller Park
---
This residental area circles around Schiller Park. Inside this small city park Scajaquada Creek has been channeled underground and continues west under the city to Forest Lawn Cemetery. Villa Maria College, a large Catholic school, dominates the eastern half of the neighborhood.
A local family business, Scharf's Schiller Park Restaurant, draws customers from all over the city of Buffalo for its authentic German cuisine and its famous Friday "fish-fry."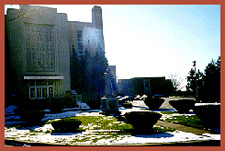 Villa Maria Academy - 600 Doat Avenue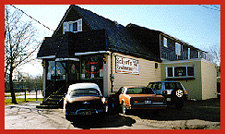 Scharf Schiller Park Restaurant - 34 South Crosman Boulevard
See a map and basic vital statistics on Schiller Park.
---
Location
This Buffalo neighborhood centers on Genesee Street and Pine Ridge Road, which is the line between the City of Buffalo and Cheektowaga.
---
High Schools
Two private high schools existed in this neighborhood
Turner-Carroll High School, 185 Lang Avenue
Villa Maria Academy, 600 Doat Street
Both are now closed.
---
College
Villa Maria College is on the edge of Schiler Park.
---
Celebrity
Christine Baranski, actress and high school graduate of Villa Maria Academy, was born and grew up in the Schilleer Park neighborhood.