South Buffalo
---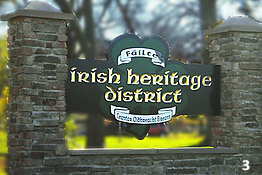 South Buffalo has a strong Irish-American presence.
Location
This Buffalo neighborhood centers on the area south of the Buffalo River. A large district, it extends to the Lackawanna city line on the south; to South Park Avenue on the west; and to the eastern side of Cazenovia Park on the east.
---
Boundaries
Cazenovia Creek / Amber Street / South Park Avenue and Southside Parkway / Hopkins Street, Lilac Street, and the former Delaware, Lackawanna & Western RR line.
See: 1872 Map; Thirteenth Ward map (1872); history;
---
High Schools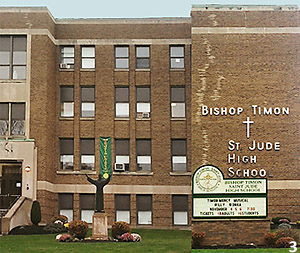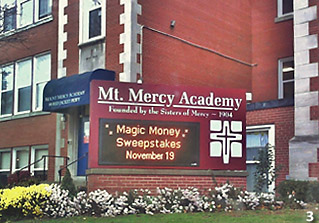 Mount Mercy Academy
- 88 Red Jacket Parkway
---
Neighborhood Associations
Tosh Collins Community Center - 35 Cazenovia Street
South Buffalo Community Development Association - Street: 35 Cazenovia Street - Buffalo, NY 14220-1705 - Phone: (716) 822-4532
Religious Institutions. South Buffalo has a wide-variety of churches and religious institutions.
---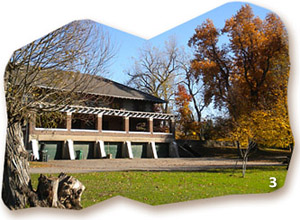 Cazenovia Park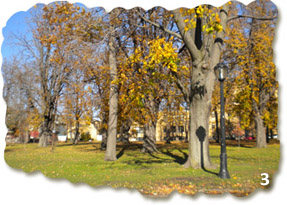 This residential neighborhood grew in response to the commercial success of the industrial development in the First Ward. Traditionally Irish-American, the neighborhood retains its celtic flavor in area restaurants, churches, and social clubs. Holy Family Roman Catholic Church, Mercy Hospital of Buffalo and Trocaire College are important community centers. Cazenovia Creek, a tributary of the Buffalo River, winds through the neighborhood and the beautifully landscaped Cazenovia Park. The Buffalo & Erie County Botanical Gardens are located in South Park. This park was also designed by F.L. Olmsted.
---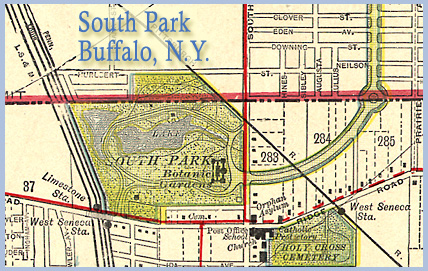 Note:The Botanical Gardens and the surrounding South Park were previously considered part of Lackawanna; that area is now owned and maintained by Buffalo.
---
Hospitals
Mercy Hospital of Buffalo
, 565 Abbott Road, Buffalo, NY 14220, (716) 826-7000
---
Other Organizations
South Buffalo Football Association
---
Libraries
Dudley Branch Library, 2010 South Park Avenue,Buffalo, NY 14220 Map, 716-823-1854
---
South Buffalo Celebrity
Tim Russert
, a journalist, recognized for his long-time role on NBC's
Meet the Press
, grew up in this neighborhood and many times told stories of his Buffalo experience. He has been honored throughout the area with a variety of parks and tributes. See videos on
Tim Russert and Buffalo
.
---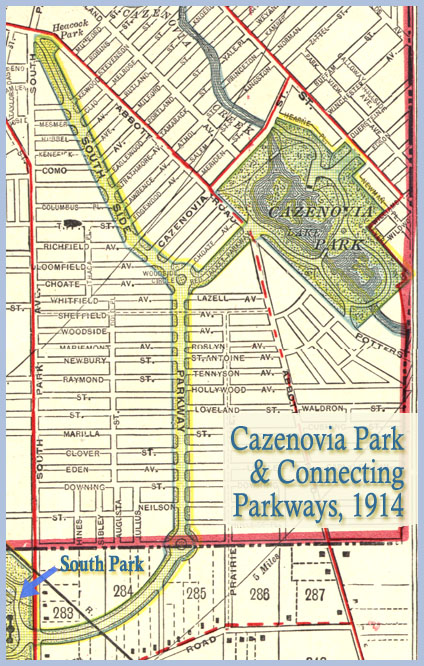 Plan of Cazenovia Park, 1896 - Olmsted, Olmsted & Eliot, landscape architects
See also: Cazenovia Park (Olmsted Conservancy)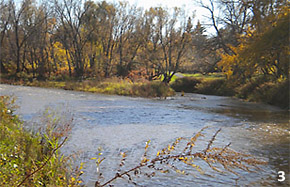 Cazenovia Creek runs through the park

Buffalo & Erie County Botanical Gardens
---
Stuff to Do
Businesses
South Buffalo businesses are primarily restaurants, with an abundance of traditional bars, taverns, and pizza places, though there are some others, including: automobile dealers, mechanics, floral shops, barber shops, and medical centers. Recent national notice has been given to the bar that the late Tim Russert often highlighted as his father's favorite, the present day restaurant and club, the Blackthorn.
---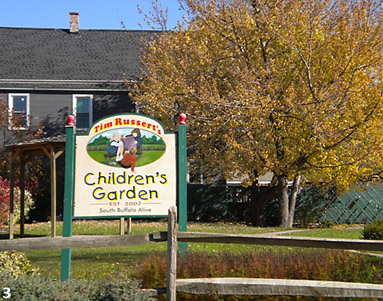 Tim Russert's Children's Garden - South Park & Choate Avenues
---
Photographs with "3" in lower corner by Martin Palczewski and Emmalee Russo, who also supplied portions of the text.