University Heights
---
Location
This Buffalo neighborhood centers on Main Street from Niagara Falls Blvd. south to LaSalle Avenue.
---
Neighborhood Association:
University Heights C.D.C., Gloria Parks Community Center, 3242 Main Street.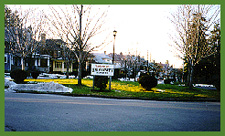 University Heights Welcome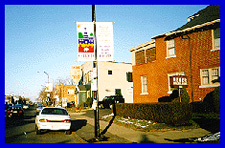 Main Street
This area is both a commercial district running along Main Street, and a residential area west of Main Street.
Visit the University Heights Community blog for neighborhood activities.
Hayes Hall on the UB Main Street (South) campus is located on one of the highest natural sites in the city (between 690 - 700 feet elevation).
---
Abbott Hall maintains its historic E.B.Green facade, but has been completely renovated and now houses UB's Health Sciences Library.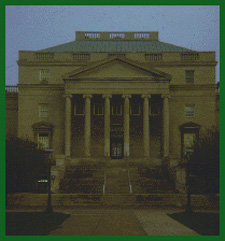 Abbott Hall (1933) - Edward B. Green & Son, architects - (photo credit: UB Dept. of Art History Visual Resources)