Willert Park
---
Location
This Buffalo Neighborhood centers on a small park named Willert, which is close to downtown Buffalo to the West. The surrounding streets are Broadway, Jefferson, and Cedar.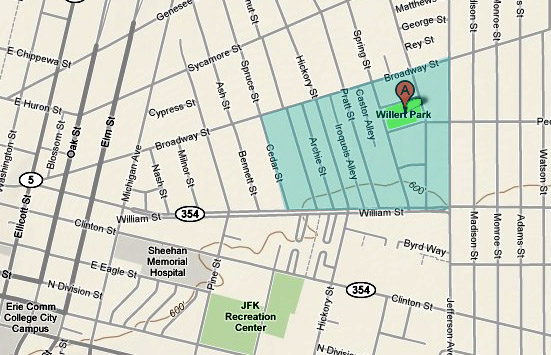 Map showing Willert Park neighborhood
---
Find statistics and data for Willert Park here.
If you have more to share on this neighborhood, please contact me.