International Donations Program
---
---
---
Purpose
This list prvides a place for institutions and programs that have little or no money to post their need for educational materials. We do not include private colleges (especially those that charge high tuition fees), foundations of corporate firms, individuals, or other well off entities. Our donors wish to send their materials to those most desperately in need.
Listings are organized geographically - please use the index to the right to locate programs in specific countries. Each entry includes the mission, types of materials and subject areas needed.
The first group of programs are organized under the heading "International" because they collect and distribute books to more than one country or geographic area.
Please complete the Submission Form or send the following to Pamela M. Rose: contact information, description of your mission and operation, and a brief overview of materials desired.
Note that we do not accept listings from individuals seeking materials for personal use. The list is reviewed regularly to insure currency. If you discover that an agency has ceased activity or that information has changed, please contact me at: pmrose@buffalo.edu
---
Guidelines for Donors
Donors may choose to send their books to a program based on location, mission, or subjects requested. Use your browser's "find" or "search" feature to locate subject areas that match (e.g. "psychology" "business" "medical" etc.). The geographic index will help locate the need in a particular area of the world.
Contact the institution or program in advance to make sure that materials are still being accepted and that what you have is what they need. Sending inappropriate materials is more harmful than sending none.
Plan your shipment by first sorting, weeding, and discarding inappropriate materials, including books that may be moldy or damaged. The most cost effective method of shipping overseas is to use the USPS M-bag service. Note that military APO address costs are the same as domestic U.S. mailing regardless of location.
---
International Programs
Organizations listed in this section collect and distribute books to multiple countries and geographic areas, and often have a U.S. address to which books may be shipped. Choosing one of the agencies in this section is a good choice for the donor who has materials in a wide range of subjects.
Below is a graphic representation of visitors to this page from all over the world.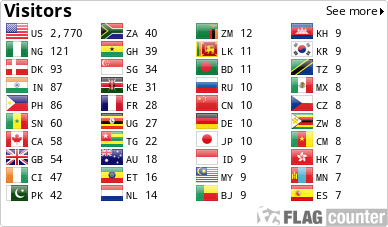 ---
55740 Currant Rd
Mishawaka, IN 46545
Phone: 574-252-5303
Donations of books from individuals, libraries, bookstores, and book drives are all welcome. The entire process is easy. NOTE: books are sold, with profits invested in literacy projects and donations. See their mission below.
Better World Books offers two options when making book donations
1. Check for a BWB Book Drop Box in your area. Go to www.betterworldbooks.com/go/donate. Click on Proximity. Put in your address and number of miles around your address you would like to search.
2. Ship your books to:
Attention: Donations
Better World Books
55740 Currant Road
Mishawaka, IN 46545
Better World Books has raised millions for literacy and donated millions of books to those in need. Go to BetterWorldBooks.com to replenish your book collection and support literacy in the process.
Be sure to check the criteria for books accepted: http://www.betterworldbooks.com/Info-Books-We-Accept-m-11.aspx
Founded in 2002, BWB is a business with a mission to promote literacy, where social and environmental responsibility is at the core of the business. Books sold on BetterWorldBooks.com help fund high-impact literacy projects in the United States and around the world, as well as being matched with a book donation to someone in need - Book for Book. In addition to selling books, Better World Books supports book drives and collects used books and textbooks through a network of over 2,300 college campuses and partnerships with over 4,000 libraries nationwide. So far, BWB has converted more than 140 million books into over $18 million in funding for literacy and education. In the process, we have also donated 13 million books.
---
39/41 Coldharbour Lane
Camberwell
London SE5 9NR ENGLAND
Phone: +44 020 7326 5834
Email: Use the Contact form at the bottom of the page at
http://www.bookaid.org/faqs/
Book Aid International focuses on large publisher donations, but a library of substantial size from a private donor might also be welcome. Requesting books in the following areas:
Children's books: fiction and picture books for all ages and reading abilities; simple 'readers'; low literacy books for all ages
Educational books: school curriculum support materials forprimary and secondary levels
EFL: especially grammar and vocabulary
Teacher training: especially more general primary and secondary
Vocational and careers: especially technical (eg electronics, carpentry, textiles), and career information texts aimed at those with low literacy
Higher education: especially first-year undergraduate textbooks
Fiction: for adults and teenagers
Medical: especially first year undergraduate and core anatomy/physiology/surgical textbooks
Law: especially human rights
Computing: especially basic Office
Library and information management
Book Aid International Increases access to books and supports literacy, education and development in sub-Saharan Africa.
---
Book Project of the World Bank Volunteer Services
1818 H Street NW, Room JB3 - 105
Washington DC 20433
Phone: 202-473-8960
(Hours: 10-3, Mon - Wed)
Fax: 202-477-6391
Email:
bookprojectwbfn@worldbank.org
Website:
www.worldbank.org/yournet
School textbooks, elementary to senior level, all subjects, less than 10 years old, English as a second language, Pre-school picture books, Stories for all ages, Teacher training material, College books suitable for continuing education, Vocational (crafts) books, Childcare and nursing books, French textbooks and stories for native speakers, Spanish textbooks and story books for native speakers, Encyclopedias and other reference books no older than 20 years, National Geographic magazines.
Please contact before shipping to confirm suitability of donation. Donations of less than 10 boxes can be mailed to the above address or brought to the loading dock at 1775 G Street NW, Washington DC. Larger donations should be sent to the World Bank warehouse in Maryland. Contact the Book Project for further information.
Distributes to schools in developing countries. A Book Request form can be downloaded from the website.
---
Books for Children of the World
Rev. David High
6701 North Bryant
Oklahoma City, OK 73121
Phone: 405-721-7417
Fax: 405-478-4352
Requesting elementary and high school level textbooks.
---
Tori Wolan, Program Director
International Education Program
1501 Reedsdale Street, Suite 3005
Pittsburgh, PA 15233 USA
Phone: 412-321-3160
Fax: 412-321-3325
Email:
BBFOUND@aol.com
New books ranging from elementary and secondary to college,medical and general library books. Donations usually in large quantities of 20,000 volumes or more, 20 or more copies per title. BBF works with schools and other organizations administrating education and/or literacy programs.
The BBF International Education Program functions as a link between education resources and development through shipments of books and educational supplies which are necessary to establish and enhance literacy programs. Generous donations of up to 3 million new books from U.S. based publishers are sent to programs in Asia, Eastern Europe, Africa, Latin America and the Caribbean.
To demonstrate BBF's commitment to global development, the Program's goal is to support educational enhancement in less developed countries through the dissemination of donated books and supplies.
---
Canadian Food for the Hungry
Contact: Judy Johnston
1225 Ave.W South
Saskatoon, Saskatchewan
Canada S7L 3J2
Phone: 306-374-6776
Email:
morey814@hotmail.com
Requesting medical equipment textbooks to establish a departmental library and medical textbooks of all types for distribution to developing nation hospitals all over the world.
CFHI supplies medical equipment and supplies to developing nation hospitals around the world.
---
1926 Post Road
Darien, CT 06820
Phone: 203-655-2777
Email:
darienbookaid@yahoo.com
Medical books in the basic sciences and clinical medicine published in the last 10 years only. Psychiatric, medico-economic, medical informatics books and those which pertain to U.S. culture and health care organizations are not generally helpful. Send regular U.S. postal rate (NOT UPS) so the package will not be returned to sender.
Distribution to Peace Corps volunteers, teachers, libraries, and schools all over the world and, in the United States, to libraries, prisons, hospitals, Native Americans, and Appalachia. New and used books addressing subjects including science, business, medicine, grammar, literature, classics, fiction, non-fiction, children's books, textbooks in most subjects. Only one magazine, National Geographic published in the last five years.
---
Susan Fowler, Senior Program Officer
27 South La Patera Lane
Santa Barbara, CA 93117-3251
Phone 805-964-4767
Fax: 805-681-4838
Email:
dri@rain.org
Distributes Physician's Desk Reference. Provides pharmaceuticals, medical supplies, and refurbished equipment to health facilities and health projects serving the needy in medically less-developed areas of the world. Provides emergency assistance to refugees and other victims of natural disasters and civil strife.
---
Contact:
Valerie Walker
Visit the website for
shipping instructions
GML receives requests for pre-med textbooks, as well as all areas of medical, nursing, dentistry initial and continuing education with current information. Visuals, such as charts and dictionaries, are very useful in teaching in countries where English is not the native language. Paper journals are not in demand because they are too text heavy. Email info@globalmedicallibraries.org with questions and/or book drive inquiries. OML is a wonderful spring project for medical schools, especially institutions with a global health program.
Global Medical Libraries (GML) is a global initiative focused on improving the standard of healthcare in developing countries by providing donated medical educational resources, which contribute to advancing the quality of pre-service education. Through GML, individuals, institutions and organizations have significantly enhanced the initial and continuing medical education of healthcare professionals in communities crippled by the lack of materials with which to teach, learn and provide healthcare of all kinds through donated medical education resources. OML shrinks the educational gap in all areas of the health sciences in developing countries, which globally face the same problem: doctors and nurses go without the latest professional information they need to provide proper health care to their patients. Since the program's inception in April 2007, over $2.5 million of health sciences (dentistry, nursing, and medical) textbooks have been donated to 26 countries spread over 4 continents, at no expense to the recipients or their governments: Afghanistan, Antiqua, Chad, China, Ethiopia, Germany, Haiti, Iraq, Malawi, Morocco-Western Sahara region, Mozambique, Namibia, Nigeria, Pakistan, Philippines, Republic of Congo, Republic of Fiji, Rwanda, Sierra Leone, Solomon Islands, South Sudan, Tanzania, Turkey (Turkish Syrian Border), Uganda, Zambia and Zimbabwe.
---
Contact Person: Bonnie V'Soske
434 Exton Commons
Exton, PA 19341
Phone: 610-363-6339
Fax: 610-363-6553
Email:
info@imagine-asia.net
or
bonnie3@stevemccurry.com
Requesting medical textbooks; there is an urgent and immediate need for medical textbooks for five medical schools in Khyber Pakhtunkhwa Province, which is in Northwest Pakistan. Please send books no older than 2007.
The mission of ImagineAsia, a 501c3 non-profit organization, is to work in partnership with local community leaders and regional NGO's to help students in Afghan communities to provide fundamental educational and health care resources. ImagineAsia has been providing textbooks for universities and medical colleges for four years in South Asia donated by medical associations and schools, and hospitals.
Donors are kindly requested to provide postage.
---
P.O. Box 429
New Windsor, MD 21776
Phone: 877-241-7952 (toll-free)
Fax: 410-635-8726
Email:
imainfo@imaworldhealth.org
Medical books and journals in the basic sciences and clinical medicine published in the last 5 years only.
Inter denomination outreach. Provides medications, medical supplies and devices, medical textbooks, audiotapes, and journals. Donates worldwide.
Call prior to sending donation.
---
Attn: Ken DeGilio, Executive Director
1440 Delaware Avenue
Lexington, KY 40505
Phone: 859-254-6771
Fax: 859-253-2293
Email:
director@intlbookproject.org
Medical and nursing books (less than 10 years old) and journals (less than 5 years old)in the basic sciences and clinical medicine. Basic subject textbooks - pre-kindergarten through graduate school level, as well as library books, medical and nursing books, and National Geographic.
Sends needed quality books to the most remote locations including schools, churches,communities, colleges in over 100 developing countries. In 1998, we shipped over 100,000 books - more than 100 tons! Our donors are matched with a foreign recipient who in turn sends a written thank you to the American donor establishing a global friendship. We promote literacy and global friendships one book at a time. Call for donations procedures and needs before sending. Supply list of materials prior to shipment.
---
Project Handclasp Foundation
Commander M.C. Tevelson, Director
Naval Base
San Diego, CA 92132
Phone: 619-532-1492
Publications available include educational, humanitarian and other goodwill materials donated to Project-Handclasp by individuals, service and religious organizations, and American industry.
Potential donors must contact the Director of Project Handclasp for specific criteria regarding the availability of space, packaging requirements, etc. for each donation. Materials approved for shipment must be delivered by the donor to the Project Handclasp warehouse in San Diego. The recipient must arrange for pickup of materials when advised by the Project Handclasp coordinator in the overseas port.
---
872 Massachusetts Avenue, Suite 2-1
Cambridge, MA 02139
Phone: 617-868-3510
Fax: 617-868-7916
Email:
inquiries@sabre.org
Contact: Tania Vitvitsky, Project Director
Materials needed: new books, journal subscriptions and special collections in business, economics, computer science, engineering, English language and literature, medicine, science, law and social sciences. In each country, a designated non-profit partner organization, or affiliate, is responsible for title selection, identification of recipient institutions and countrywide distribution. From inventory lists provided by Sabre via email, partners are able to select titles and quantities. The books and journals are then packed at Sabre's warehouse and sent in ocean freight containers(holding on average over 20,000 books). On-going programs receive between one and three containers per year, depending on the size of the program and available funding. Prospective recipients are encouraged to contact the in-country partner organization for information on obtaining donated books. A list of partner organizations and affiliates is available on Sabre's web site.
A charitable organization and a registered private voluntary organization with the US Agency for International Development. Sabre's Scientific Assistance Project specializes in providing educational and professional materials to institutions and individuals in Eastern Europe, the former Soviet Union and selected countries in other regions of the world. Since 1986, Sabre Foundation has donated more than three million books and journals overseas. More than 200 US and European publishers have contributed newly texts.
---
Teaching Aids at Low Cost (TALC)
Attn: Indira Biswas Benbow, Administrator
P.O. Box 49
St. Albans
Herts AL1 5TX
United Kingdom
Phone: 44-1727-853869
Fax: 44-1727-846852
Teaching equipment, books and slides covering most aspects of primary health care, surgery, anaesthetics, nutrition, and other topics at district hospital level. Books and slides on the subject of AIDS are especially needed.
Distributes low cost health books, slides, and teaching equipment to developing and needy countries.
---
John T. Zubal, President
2969 West 25th Street
Cleveland, OH 44113
Phone: 216-241-6960
Fax: 216-241-6966
Email:
usbe@usbe.com
Periodicals in all academic fields, with greatest strength in medicine, science, technology and information processing.
Each week USBE sets aside for free distribution to libraries in developing countries and libraries that have severe budgetary problems in all other locations hundreds of bound volumes and thousands of unbound issues of periodicals. Included in the selection are periodicals in all academic fields as well as magazines of popular interest. Dates of publication may vary widely. The Donational Program's greatest strength is in medicine, science, and technology, including computer science.
Libraries wishing to participate in the Donational Program must affirm that the periodicals received through the Program will not be sold and may be freely used by all persons who normally have access to the receiving library?s collections. Publications received from the Donational Program may be exchanged or given at no charge to other institutions.
USBE regrets that it cannot provide specific titles or issues through the Donational Program but libraries are invited to become full members of USBE and make specific requests, following procedures detailed in the USBE SHELF LIST and at the USBE website.
Since 1992 when the Donational Program was re-activated, USBE has shipped approximately two million (2,000,000) periodicals to libraries in Tanzania, Uganda, Haiti, Philippines, Belarus, Pakistan, Peru, Ecuador, South Korea, and Vietnam as well as to several institutions in the United States.
At present USBE is equipped to send only full container lots of periodicals to libraries. Containers hold approximately 10,000 kilos packed in gaylord boxes on pallets. Receiving libraries are responsible for all preparation and transportation charges. USBE will make shipping arrangements as the receiving library requests.
---
Africa
Ajasin Foundation and Library
Contact: Dotun Atilade, Coordinator
1 Hussey street
Jibowu Yaba
Lagos, Nigeria
Phone: 234-08023460521
Email:
dotatilade2001@yahoo.com
Requesting books on development and general interest.
The Ajasin Foundation runs a library in Lagos and Owo.
---
P.O. Box 864 Station "B"
Ottawa, Ontario K1P 5P9 Canada
Phone: 613-727-2735
Fax: 613-727-0745
email:
ahead@aheadonline.org
Requesting medical books and journals not more than 5 years old.
A voluntary, not-for-profit and non-political organization founded in 1999 to contribute towards capacity building of higher academic institutions in Ethiopia. One of AHEAD's three programs is a book program which aims to send up to 1000 medical books and journals annually to the AAU Medical Faculty. The recipient of the shipment is the Medical Library of AAU but the beneficiaries include the Jimma, Gondar and Addis Ababa Medical Faculties. AHEAD works closely with University of Ottawa who support shipping and other costs in running this project. AHEAD also has an agreement with Ethiopian Airlines to ship books and journals to Addis Ababa at a special rate.
---
Executive Director: Robert Kowalczyk
253 East 4th Street, Suite 200
Saint Paul, MN 55101
USA
Phone: 651-602-9844
Fax: 651-602-9848
Email:
bfa@booksforafrica.org
Medical books in the basic sciences and clinical medicine published in the last 8 years only. Psychiatric, medico-economic, medical informatics books, and those which pertain to U.S. culture and health care organizations are not generally helpful. Atlases < 5 years old; Encyclopedias
Contact for donation instructions. Guidelines for donations. Distributes basic medical and nursing texts, not journals, to 18 African nations.
---
Attn: Continuing Education Committee
#205-1037 West Broadway
Vancouver BC
V6H 1E3, CANADA
877-739-4708 or 604-739-4708
Fax: 604-739-4788
Email:
office@cnis.ca
Medical books and journals dated from 1990 to present in English or Portuguese. Books concentrating on aspects of surgery in particular are needed.
Working in Africa to promote injury prevention research, teach basic surgical skills and assist medical libraries. Current working, with nationals, in Ethiopia, Malawi, Mozambique, and Uganda.
---
Ceemez Organization
Contact: Cyprian Mezue, Executive Director
20 Enugu Rd, P.O. Box 1795
Onitsha Anambra State Nigeria
Phone: 08-037436090
Email :
Ceemez@Yahoo.co.uk
Requesting books appropriate for children from 5-18 years old.
Ceemez distributes books and educational materials to youths who, for economic or other reasons, have little our no access to educational materials. Our mission is to give disadvantaged children the opportunity to read and own their first book; the most successful way to improve the reading skills of youths from low opportunity population areas is to increase their access to books.
---
Community Research Initiated Project Organisation
Chief Executive Officer: Rev. Eric Keelson
Box MP2875
Mamprobi-Accra, Ghana, West Africa
Phone: 233-21-0243984915
Fax: 233-21-323004
Email:
interventionforce@yahoo.com
A non-governmental, non-profit, non-sectarian organisation whose mission is "To encourage, improve, and support human development." Based on our mission we send volunteers to the most deprived areas of the regions in Ghana to assess the immediate needs of the local educational institutions, so that we can solicit help from outside organisations to supply books and computers to improve the quality of education. Some of these rural institutions, especially the primary schools, have never seen a computer before.
Requesting books in math, english, general reading, sciences (physics, biology, chemistry), accounting, business, psychology, physiology, sociology, theology, bibles and their lexicons, literature, and encyclopedias at kindergarten/pre-school, primary, secondary, and university levels. We will also be grateful for donation of about fifty computers and printers for some of these institutions.
Your donation will be acknowledged with receipts from the various institutions.
---
Contact: Sarah N. Kala
P.O. Box 2549-90100
Machakos, Kenya
Phone: 071-446-4030 (Cell)
Fax: 604-739-4788
Email:
gemsbak@gmail.com
or
sngina60013@yahoo.co.uk
Requesting story books, picture books,and kindergarten through grade 12 materials in the English language. Our facility caters to many different disciplines, and we invite books, encyclopedias, and audio-visual materials from well-wishers. Donors are kindly asked to pay postage.
Our library works to encourage a reading culture by availing reading resources tailored to inform people in different disciplines and areas. The facility exists for the sole purpose of serving, guiding and informing. It is an excellent study and research facility for those who are pursuing variety of disciplines in the college or universities in Kenya or abroad.
---
God's Glory Children Foundation
Contact: Rev. Laud Akuffo
P.O. BOX KN 4089,Kaneshie – Accra
Kasoa,Ghana
Phone: +233241900191
Contact Email:
pastorlordakuffo@yahoo.com
Organization Email:
godglorychildrenfoundation@yahoo.com
Requesting books for children ages 2-18 in the subjects of Mathematics, French, English, Politics, ICT, Science, Religions and Moral Education & Citizenship. The children start at Nursery school (where they mainly need drawing & picture books, then Kindergarten where they begin to read and write through Primary levels 1-6 and then 3 years Junior High School). We would also like to include books for general interest and to expand their general knowledge. Any story books for any of the age groups could also help us encourage them to read more in their free time. Any books for the teachers (i.e. teaching methods and subject specific teaching guides) are also needed. The date when the books where published is not important. The languages we require are English and French.
We are a Non-profit organization based in Kasoa, Ghana. Our mission is to support the community in their quest to free themselves from poverty and to help fight poverty through education. We do our work in partnerships with schools and hospitals. We want to help children in need and give them the right educations, ensure that school drop-outs acquire skills training to better their future, develop the students talents, and provide the children with free health care. We also organize child sponsorships so that those who do not have the financial means may still attend school.
There are no shipping or packing instructions. You may contact us prior to shipment if you wish and we will be able to let you know of the safe arrival of the books.
---
contact: Ayot Elizabeth
Gulu University
Laroo Division, Gulu
P.O. Box 166, Gulu, Uganda
Phone: +256 785401058
agalaliz@yahoo.com
Seeking law text books, casebooks, study aids, reference books and treatises for a University law department that is opening. Books in English language is preferred.
---
Help the Uganda Child Fund
Mr. James Obran
18D Towpath Walk
London, E9 5HX
Phone: 02076821067
Email:
Hugandachild@aol.co.uk
or
Obran@aol.co.uk
Desperately need books in the following fields: medical, veterinary, economics, computer science, business, marketing management, agriculture, encyclopedias, secondary textbooks, University textbooks in political science, sociology, law, primary education, early childhood education, general reading including literature, fiction, non-fiction and library books. Also desperately in need of used computers and teaching equipment for schools.
A UK based charity organisation seriously committed to helping end poverty in Uganda. Desperately in need of books and supplies to send to Primary and Secondary schools in Uganda, primarily for children from very poor backgrounds. Books are very expensive in Uganda so that only well off families can afford to buy for their children.
---
Industrial Ecology Institute
Contact: Benny Wamalwa
PO Box 10749-00100
Muthaiga Shopping Centre, 1st Floor, Suite No. 7
Nairob, Kenya
Phone: +254 2 747076/742653
Email:
iei@avu.org
Requesting books, journals and media in subjects of: Environmental science, Environmental economics, Environmental education, Environmental law, Environmental management, Environmental technology and Industrial science and management.
The Industrial Ecology Institute (IEI) is a not-for-profit organisation established in Kenya to support the small and medium-scale enterprises (SME) sector pursue sustainable production practices through research and capacity building. The Institute also serves as an information and technology transfer agency established to promote the principles and best practices of industrial ecology in the country.
---
International Educational Services
(Books to Schools in Ghana)
Natalie E. Gray, Ph.D.
385 Park Place
Brooklyn, NY 11238
Email:
Kwabenya@aol.com
Books appropriate for primary and secondary school students, e.g., dictionaries, encyclopedias, teen literature, science books, geography texts and reference books.
Distributes books and supplies to primary and secondary schools in two rural communities in Ghana, West Africa, primarily to children who have never had real books.
---
Jerusalem Association Children's Home
Public Library and Information Center
Mr. Mulugeta Gebru, Managing Director
P.O. Box 41742
Addis Ababa, Ethiopia
Phone: +251-1-623358
Email:
jach@telecom.net.et
USA Contact:
Rebecca Atnafou
After-School Strategist
2 East Read St.
Baltimore, MD 21202
USA
Phone: 410-415-5661
Email:
RebeccaA@safeandsound.org
Requesting books, journals and media in subjects of: economic, educational, agricultural and health planning;governance; development; academic issues; business; career development; change management; communication skills; economics and finance; health and safety; human resource management; information technology; interview/appraisal, management/leadership, team building, training and coaching, and negotiation skills; psychology, sociology, social work and anthropology; quality customer service; reference works including dictionaries and encyclopedias; UN publications on NGOs, DOs and donors; and works on Ethiopia and natural history, museum bulletins, and entomology.
A nonprofit organization providing assistance to orphan children and participating in development programs to support the urban and rural population in Ethiopia.
---
KAAF University College
Fukuo Donyina, Librarian
P.O. Box ML36
Mallam, Accra-Ghana
Phone: +233 20 1121353
Fax: +233 30 2233618
Email:
dfokuo@yahoo.com
Requesting undergraduate materials in the subjects of engineering (geomatic, civil, construction technology, electrical, mechicanical engineering mathematics), business administration (marketing management, human resources, banking and finance, insurance, information technology, entrepreneurship business law, psychology, sociology, philosophy, statistics, economics, business mathematics) as well as engineering and business journals and surveying instruments. English language preferred.
KAAF University College is aiming at the provision of quality tertiary education; to turn out competent and confident graduates in the areas of Science and Technology and Business Administration. We believe that knowledge kills ignorance. We are committed to ensuring that our graduates are adequately provided with all conceivable information for their knowledge.
*Postage will be reimbursed.
---
Kasese Community School For Orphans
Rev Chris Kiwanuka, Director
C/O CHRISTIAN SALVATION CENTRE
P.O.Box 5428
Kampala, Uganda
Phone: +256 75 629660
Email:
kasese_sch@yahoo.com
A school in rural western Uganda providing education to children orphaned by Aids.The school has just constructed a small school library using funds from our Christian friends abroad. Started by an NGO called CHRISTIAN SALVATION CENTRE which caters to disadvantaged children in Uganda, the school runs on a not for profit basis and is primarily funded by well wishers and Christian friends from the developed world. Unfortunately we've been unable to use the structure that was meant to house the computer centre because we've lacked the necessary material to put the centre to full use.
Requesting books that can be used by primary and lower secondary classes. We would prefer mostly those for lower secondary classes as they`re had to get in Uganda and thus quite expensive. Also requesting 40 computers and 20 printers to connect our children with the rest of the world.
Donors are kindly requested to pay postage.
---
Contact:
Lily Ben Cherotich Ng'enoh
P.O. Box 974-00502
Nairobi, Kenya
Phone: +254723601417/8
Email:
lilycherry12@gmail.com
Requesting English language books of all kinds for ages 3-25 years.
Kijiji Kids began in 2014 with a mission to enhance education in literacy regions, with a special focus on the rural and arid areas of Kenya through the provision of reading materials and the establishment of libraries and resource centres. Currently one library centre has been established in Bureti District, Kericho County, un by volunteers and offering 150 books and few pieces of furniture. The centre boasts an average of 30 children who regularly attend the library in the evenings after school and on Saturdays.
Currently, Kijiji Kids is looking into establishing two more library centres in Lokichar, Turkana county and Ngoron in Pokot, which are some of the remotest parts of Kenya. We currently have 100 books each for the establishment of the two centres. The establishment of these two centres will help Kijiji Kids achieve its mission of enhancing literacy in low literacy regions of Kenya. We are therefore requesting for your support as we continue to establish more centres in Kenya to foster better access to educational resources in Kenya.
Donors are kindly requested to pay postage.
---
Mekelle AIDS Resource center (ARC)
contact: Ato Hayelom Assefa
Tigray Regional HIV/AIDS Prevention and Control Office
P.O.Box 1371
Mekelle, Tigray, Ethiopa
Contact Person: Ato Tesfalem Berhe, AIDS Resource Center coordinator
Contact Phone: 91-472-7672 (mobile)
Organization Phone: 251(0)34-419896
Website: http://www.etharc.org/tigray/index.htm
Email:
tigray.hiv@ethionet.et
,
tigrayaids@ethionet.et
Requesting books and information on HIV/AIDS topics such as VCT, Prevention of Mother to Child Transmission (PMTCT), antiretroviral therapy (ART), living positively, and other books on care and support. We also request Behavior Change Communication (BCC) materials.
Mekelle AIDS Resource center (ARC) was established in 2006 through a joint collaboration with Federal HAPCO, Tigray HAPCO/(RHB), Emergency Plan for AIDS Relief (PEPFAR) through Centers for Disease Control and Prevention (CDC) and the National AIDS Resource Center. Our resource center provides library and Internet services to a variety of users ranging from students to policy makers. On average the resource center serves 95 people per day.
Donors are kindly requested to pay postage.
---
Mpika District Community Library
c/o
Mrs. Katebe Lukwesa
Plot number 4322
M musankanya Kombe Drive
Trenchtown, Mpika Muchinga Province, Zambia.
Contact Person:
Mrs. Katebe Lukwesa
Phone: +260975922312 or +260964130393
Email:
katebelukwesa@gmail.com
Requesting English language books for school age children.
Establishing a community library for Mpika District province. The contact person has established a reading group in her own home with the approval of the District Commissioner, Office of the President, Republic of Zambia.
Donors are kindly requested to pay the postage.
---
Nairobi University Nursing Students' Association
c/o Anthony O. Ayieko,
P.O. Box 19676,
Nairobi, Kenya
Phone: +254 733 738 345
Email:
aayieko@yahoo.com
Requesting books and journals of any age in the Medical and Nursing fields.
Desperately need books to begin a small library for students pursuing Bsc. Nursing Programme at the University of Nairobi.
---
National Association of Biochemistry Students
Contact:
Augustine Essine
University of Uyo
Department of Biochemistry
Uyo, Akwa Ibom State
Nigeria, West Africa
Email:
uniuyo_bch@yahoo.com
Requesting books, journals and magazines at the undergraduate level in English. Topics should be mainly BIOCHEMISTRY, including: Introductions, Enzymology, Pharmaco-biochemistry, Pharmacology, Food biochemistry, Biochemistry of Protein, Lipid, Carbohydrate, Nucleic acid, Industrial biochemistry, Clinical biochemistry, Environmental biochemistry including toxicology, Genetic engineering, Molecular biology, Organic chemistry, Physiology, Anatomy, Plant biochemistry. Will also accept materials on contemporary issues. Postage must be paid by donors.
The association is poised to assist students in improving their academic performance by granting them easy access to materials such as textbooks, journals, magazines and other study materials on biochemistry.
---
Contact: Che Loveline Nchang
P.O Box 133
Buea, Cameroon, Africa
Phone: +237 750 905 12 / 330 934 15
Phone/Fax: +237 333 234 15
Email:
paidwaorg@hotmail.com
Requesting books that have been published in the last ten years. We request textbooks of general interest but rely most on books at the graduate level. Also: books on Development Theories, Micro Finance, Rural Development, Peace and Security Studies, Humanitarian Action, Project Management, Social Work, Health Issues, Sociology, Politics, History, Business, Human Resource Management, Community Development, Communication, Accounting,Education, Agriculture,Economic Development and Social Science Research.
The Pan African Institute for Development - West Africa, Buea is an arm of the International Pan African Institute for Development, An International Non Governmental Organization created in 1965 to stimulate and promote rural development in Africa through training of senior and middle level staff in Africa to work in rural areas.
PAID-WA's library was created two years after the creation of the institute with the main objective being to support training and research. Due to dwindling support from its partners, the institute's library have not been able to acquire recent materials that will meet up with training in the most recent ideas of development.
---
Ben Mathes, contact person
PMB 357
5885 Cumming hwy. #108
Sugar Hill Ga. 30518
Phone/fax: 770-205-7355
Mobile: 770-355-8168
Urgently requesting French language books on nursing to replenish those destroyed by soldiers in the Congo.
An international exploration and development agency that targets remote rivers, ROW's current mission in the Congo is building a hospital in the middle of a war zone to help alleviate health problems of those living along the Sankuru River.
---
Contact Person: Raphael Ogar Oko
Alfred Diette Spiff Civic Center
Moscow Road
Port Harcourt , Rivers State
Nigeria
Phone: 234-8033170116
Email:
raphael@teacherswithoutborders.org
Website:
http://teacherswithoutborders.org/nigeria/
Requesting books, journals, and magazines that deal with HIV/AIDS and general health education.
Teachers Without Borders is a non-profit educational organization actively working in Nigeria to bridge the education divide through professional development of educators and establishment of Community Teaching and Learning Centers (CTLCs) as well as projects in emergency education, HIV/AIDS, Women Empowerment, and other initiatives for the realization of "Education For All Nigerians". We are also actively involved in educational programson HIV/AIDS, and recently have approvals for three HIV/AIDS libraries in Nigeria at the School of Midwifery , University of Port Harcourt Teaching Hospital, Yala Community Teaching and Learning Center, Okpoma and Benue CTLC Markurdi.
---
Tshabalala Library
Contact Persons: Derek Mafohla and Rutendo Tigere
Bulawayo
Zimbabwe
Phone: 00263772370634
00263963531
Email:
umphile2002@yahoo.com
Email:
rutendo.tigere@gmail.com
Tshabalala Library is an organization that provides relief from the inactivity, educational deficits and crime that plagues many poor communities in Zimbabwe. Our objectives are to: promote a concrete reading culture that is sustainable, provide modern books which are relevant to all individuals, instill the belief that reading creates limitless opportunities,encourage reading from an early onset, and work beyond all our limits to achieve our objectives.
Requesting books that are modern and up to date, preferably books that will appeal to children and those that will be relevant to teens and young adults. The books obtained will be used to start a small book club. The need is still very great and your assistance would be greatly appreciated.
Please email or call the contact persons with instructions for donations.
---
Egypt
Mohamed Elfeky, Book Campaign Manager 2003
P.O. Box 5036
Lafayette, IN 47903
Email:
bookusa@esana.org
/
bookca@esana.org
The Egyptian Students Association in North America (ESANA) has two parallel running book campaigns in the USA and Canada. Requesting books and journals from all disciplines, as we have a continuous need.
For up to date details about contact perosnell, and addresses to send donations please refer to:
http://www.esana.org/Projects/Book_Campaign/Book_Campaign.asp
ESANA is a non-profit organization of volunteer Egyptian graduate students who pursue all or part of their graduate studies in USA and Canada. One of the objectives of the ESANA is to promote the cultural exchange and transfer of knowledge between North America and Egypt. Towards this objective, the ESANA book campaign project was initiated in the late 1995. The project deals with collecting donated materials to update the libraries of the Egyptian Universities and send them to Egypt.

---
Nigeria
Bristol Academy
Bristol Academy
27 Karu FHA Phase 2 Karu
Abuja
Nigeria
Phone: 2348038888414
Website: bristolacademyabuja.com
Contact Email:
chijioke.bristol@yahoo.com
Requesting books written in English on the subjects of physics, chemistry, biology, mathematics, literature, English, geography, history, economics, accounting, management, as well as encyclopedias and motivational books. We request that these donations include newer books, published within the past 15 years.
Bristol Academy is an elementary and high school founded 10 years ago. As part of our 10th year anniversary effort, we built a large school library for the children to enhance reading culture and understanding. We do not have books at all to equip this library would greatly appreciate any donations.
We will reimburse postage if necessary.
---
ECWA Local Government Education Authority School
Dns Oyelere Rebecca, Head Mistress
C/O DNS. OYELERE R.B
CBC
P.O Box 688
Offa, Kwara State
Nigeria
17-05-2012
Email:
ecwalgea@yahoo.com
The ECWA Local Government Education Authority School was established in 1982. There are 80 pre-nursery children, 70 nursery children, 100 kindergarten students, and 440 students in grades 1-6.
The school's library was recently commissioned on May 15, 2012. School books and leisure-reading books for pre-k through the 6th grade are requested in order to fill the library and aid with teaching.
Donors are kindly asked to pay postage.
---
Medical Student Association
University of Calabar (MSA-UCTH)
Mr. Denis Ogar, President
Plot 25 Mekenge Layout
P.O.Box 259
G.P.O.
Calabar-Nigeria
Email:
msa_ucth@yahoo.com
Requesting medical books and journals.
The sole aim of MSA-UCTH is to obtain medical textbooks and journals to compliment the depleted holdings of the main teaching hospital library.
---
Plot 758
Chief Thomas Adeboye Drive
Omole Phase 2
Isheri, Lagos, Nigeria
Contact Name: Toyin Gbadegesin
Phone: 234.1.7646299
Email:
info@serac.org
Requesting recent (published within the past 5 years) English language books about economic, social and cultural rights with specifics on rights about housing, health, environmental issues, women's rights, water, governance and urban Development. We will also accept organizational reports, journals, IEC materials, training manuals and other related publications.
Established in May 1995, the Social and Economic Rights Action Center (SERAC) is a non-governmental, non-partisan, and non-profit organization concerned with the promotion and protection of social and economic rights in Nigeria. SERAC seeks to create awareness about specific rights and integrated economic, social and cultural rights issues. Through research, education, advocacy and community mobilization, SERAC's projects explore strategies for broadening individuals' and communities' participation in the design and implementation of policies and programs that affect them. SERAC's work over the last decade and half, has helped to deepen understanding and practice of economic, social and cultural rights, and has contributed to creating solid social and economic rights jurisprudence in Africa and globally.
SERAC seeks to develop a Resource and Documentation Center on Economic, Social and Cultural Rights that will be dedicated to the advancement of knowledge and practice of economic, social and cultural rights in Nigeria.
---
University of Nigeria Medical School Alumni in the Americas
Contact: Ogo Egbuna, MD
To Be Updated
Phone: 805-768-4860
Email:
ogo.egbuna@gmail.com
Requesting medical literature in all fields published in the English language within the last 5 years.
Goal: To assist in providing a full complement of medical literature to the students, residents and faculty of the University of Nigeria Medical School to foster research, increase knowledge and improve patient care.
---
Tanzania
Bagamoyo Advanced Level Secondary School/ High School
PO BOX 42
Bagamoyo
Tanzania
Contact Person: Bakari Shemweta, Department Head
Contact Email:
Bakari Shemweta
Phone: +255 (0)713521455
+255784 414 555
+255756247558
Requesting English-language books in the subjects of physics, chemistry, mathematics, biology, arts, history, geography and economics. This is an advanced secondary school, so advanced mathematics and other books related to higher learning such as dictionaries and encyclopedias are also preferred. There is also a special need for computers and technology donations such as laboratory equipment for physics, biology and chemistry.
Bagamoyo Secondary School is a government school which serves all the public of Tanzania. They specialize in science and the arts, so a wide variety of donations is needed.
Donors are kindly asked to provide postage.
---
Namanditi South Secondary School Project
Ereneo Ndumbaro
P.O. Box 546
Songea, Tanzania, East Africa
Phone: +255716518435
Fax: +255252600100
Email:
namanditisss@yahoo.com
Requesting books in the subjects of chemistry, biology, physics, mathematics, geography, english, history, and technology as well as dictionaries, atlases, computer books, and any additional laboratory materials such as equipment.
This project was established to help educate children and enable them to meet the increasing demands of science and technology in this century. It is also meant to provide opportunities for the children so that they might escape the social issues common in their area.
*postage reimbursed.
---
Tanzania Information Center (TIC)
Dr. Zegezege Enos Mpemba
P.O. Box 7274
Phone:+255 (22) 2181043
Fax:+255(22) 2181047
Email:
zegezege@yahoo.com
Requesting books, newspapers, magazines, and cassettes in subjects of Economics, Information & Technology, Mathematics, Social and humanities, Scientific fields, Literature (languages - local and foreign), and Religion. Also requesting children's books.
Dr. Mpemba hopes to establish one of the biggest and the best research and studying centers in Tanzania. The center is intended to serve both local and foreign professionals seeking information in different fields of investments, as well as young professionals and university graduates who want to expand their knowledge.
---
Tanzania Volunteer Educational Program
Attn: Lingopola Hilary Isdory
T.P.D.C.
P.O. Box 2774
Dar Es Salaam, Tanzania
Email:
lingopola.tpdc@raha.com
Requesting secondary level English textbooks on geography, English language, physics, biology, chemistry, math, and technical studies.
A group of volunteers building an educational center to benefit disadvantaged rural youth denied a secondary education due to their economic status. Two shelters built using grass, bamboo trees and mud are now ready for use.
---
Asia
Gavin Tritt, Director
2490 Verna Court
San Leandro, CA 94577
Phone: 510-667-6475
Fax: 510-351-2602
Email:
booksforasia@asiafound.org
Medical books in the basic sciences and clinical medicine published in the last 5 years only. Over 90% of books distributed are new; less than 10% are used books. Psychiatric, medico-economic, medical information books and those which pertain to U.S. culture and health care organizations are not generally helpful.
All books in the humanities, including American studies, Asian studies, international relations, law, etc. Books must have been published within the last 8 years (or be no more than one edition old) and should be in new or near new condition. Classics of literature are very much desired.
Contact to confirm acceptability of donation. Distributes throughout Asia via Foundation field offices.
---
Correspondence and information address:
1505 Juanita Way
Berkeley, CA 94702-1103
USA
Phone: 510-665-3998
Email:
asianet@bridge.org
Shipping address to send books:
Bridge to Asia, MEB Distributing, 25014 Viking St., Hayward, CA 94545-2704

Graduate, undergraduate, and professional level books in all fields of the medicine, humanities, the social, natural and physical sciences, including American minority cultures, theater, fine and performing arts, history, language, literature, and women's studies. Works of biography, letters and essays. Reference works including recent excyclopedias, atlases, almanacs, dictionaries, thesauruses, TOEFL and TESL books, and U.S. university catalogues.

Distributes books to universities in the People's Republic of China, Vietnam and Cambodia.
Be sure to check the "books needed" page and follow instructions on how to send books.
---
Cambodia
American Assistance for Cambodia (AAfC)
(a 501 (3) c tax deductible organization)
Attn: Gale Cogan
P.O. Box 782
88 Parkhurst Drive
Westford, MA 01886
978-692-5443
Email:
gcogan@massmed.org
---
India
Blossom Trust
Contact:
Nikki Owens
77 Sekkilar Street
Virudhunagar 626001
Tamil Nadu
India
Phone: +91 4562 269236
Email:
blossomtrust@gmail.com
Requesting books in English (as Second Language) in both fiction and Non-fiction: picture books, elementary, K-12, high school, and general interest. Languages: English and Tamil.
Mission: To facilitate a process where marginalised groups can become self-sufficient in improving their health, environmental, economic and social needs. We aim to achieve this by working in partnership with other development actors in the spirit of art, culture and community.
Om Chambers, 5th Floor, above China Garden,
Kemp's Corner, Mumbai - 400 036
India
Phone: 91-22-368 33 34 or 368 10 14
Fax: 91-22-215 02 23
Hours: Monday - Saturday, 10 am - 7 pm
Email:
malpani@vsnl.com
Requesting consumer health books, videos, models and other patient educational materials in English.
India's first Consumer Health Education Resource Center established in 1997 by Dr. Aniruddha Malpani and his wife Dr. Anjali Malpani. HELP's goal is to empower people by providing them with the information they need to promote their health and prevent and treat family medical problems in partnership with their doctor. HELP is a free public library, and a registered charitable trust and a non-profit organisation.
---
Contact Person: Prof.Satya Mahapatra, Secretary
Institute of Health Sciences
N2/41, IRC Village
Bhubaneswar,750015
Orissa, India
Phone: 9437005096
Land Line: 0674-2550054 / 2553640
Email:
ihsbbsr@gmail.com
Requesting books on the topics of hearing impairment, mental disability, cerebral palsy, autism spectrum disorders, learning disabilities, aphasia, physiotherapy, speech therapy, occupational therapy, special education and hearing care.
The Institute of Health Sciences(I.H.S), a pioneer institute in the state of Orissa, is a unit of "MARGDARSI", a non-government, non-profit charitable society, that was established in 1999 by a group of benevolent people. I.H.S is dedicated to the welfare of the disabled and development of the rehabilitation & health sciences in Orissa. It has the distinction of creating comprehensive treatment facility for those having all kinds of communication disorders. Institute of Health Sciences is the only institute in the state of Orissa providing unique Degree courses of rehabilitation sciences.
---
South Asian Institute of Health Promotion (SAIH)
Contact: Dr. Ms. Sanghamitra Pati, Executive Director
Plot No. 1888 &1889
Nuasahi, Nayapalli, Unit VIII, Bhubaneswar-12
Orissa, India
Phone: +91 98610 33306
Fax: +91 674 2541593
Email:
drspati@yahoo.com
Requesting journals, audiovisual materials, books, research reports, guides, and toolkits relating to Health (Community Health, Population Study, Public Health), Medicine, Social Sciences, NGO Management, Psychology, Environment, and Primary & Adult Education. Languages: English, Hindi and Oriya
SAIH is a not-for-profit non-government organization (NGO) striving towards health promotion through Research,Training, Education and Intervention.
---
Sri Venkateswara College of Engineering and Technology
RVS Nagar
Chittoor 517127
Andhra Pradesh INDIA
Email:
dsreddy1999@vsnl.com
Requesting engineering books.
Satyanarayana Reddy Devireddy, Principal of the College, requests donations to support their educational efforts on a limited budget.
---
Tarabai Eye Hospital
Dr.Sanjiv Desai
E-2, Shasttri Nagar
Jodhpur 342003 India
Email:
sanjiv.desai@vsnl.com
Requesting professional level ophthalmology textbooks, journals and videos.
An eye care NGO established in 1980, providing eye care services in Western Rajasthan, India. The Hospital organizes about 35 free rural eye operation camps annually in the interior of this desert region. This modest library, located at the base hospital, is consulted by staff as well as other doctors.
The cheapest way to ship to us is by M-Bag ( costs about US $ 1 for 1 pound of books).
---
Malaysia
Penjara Pengkalan Chepa
Contact:
Mr.Roslan Omar
Prison Department of Malaysia
Penjara Pengkalan Chepa
Pengkalan chepa
Kota Bharu 16109
Kelantan
MALAYSIA
Phone: 609-7715500
Fax: 609-7745308
Email:
roszu@hotmail.com
Requesting reading materials in English and Malay at all levels. We can use books, magazines, journals, and other materials such as CD-ROMs in the subject areas of economy, sport, entertainment, business, science, medicine, drug abuse, recreation, education, health care, art & culture, exploration, management, politics, story books, education, agriculture, AIDS/HIV, information technology, and training.
As we have no budget, donors are kindly requested to pay for postage.
All donations are for male and female inmates who are desperate for reading materials.
---
Philippines
Contact: Luz Sustiguer, Vice President for Finance and Administration
Km. 2, Gen. Santos Drive , City of Koronadal
South Cotabato , Philippines 9506
Email:
info@greenvalleyph.com
Phone: +63 83 2289722
Fax: +63 83 2284034
Requesting books related to the following courses: Hotel and Restaurant Management; Banking and Finance; Management; Accounting; Information Technology; Mechanical Technology (automotive, refrigeration, metalworking); Nursing; Advertising; Elementary and Secondary Education; Guidance and Counseling; and Office Administration.
A non-profit, non-stock educational institution seeking books to upgrade our library holdings. Our budget is just enough to purchase second-hand outdated books.
Donors are kindly requested to pay postage costs.
---
Institute of the Catechist Sisters of the Sacred Heart
Sis. Juliet V. Monta?o, CSSH, School Head
Madre Giulia Salzano School
Rhapsody St., Sta. Cecilia Subd.
Las Pi?as CITY
1701 Philippines
Email: Lilet Villaceran
mgss5@hotmail.com
Requesting K-12 books and educational materials.
A missionary congregation educating the young as part of their mission. With more than a hundred preschoolers and a two-hundred forty six elementary pupils, their small library's inadequate budget cannot supply adequate books for the number of students.
---
Contact Name: Benjamin M. Moronia Jr.
Contact Email:
bmoronia@ymail.com
Organization Email:
mqapc_bulacan@yahoo.com
Phone: 63442285442
Address: Old MC Annex Bldg.
Pagasa St.
Malhaca
City of Meycauayan
Bulacan 3020
Philippines
The Mariano Quinto Alarilla Polytechnic College is the local community college of the City of Meycauayan, Bulacan. The school is run and funded by the city government and is need of help from various sources.
Requesting textbooks, publications, and other reference materials for Bachelor of Science in Hotel and Restaurant Management; Bachelor in Secondary Education Major in English and Major in Mathematics; Professional Education; Management; Electrical Engineering; Electronics and Communication Engineering; Civil Engineering; Computer books; Economics; Chemistry and Physics. We also welcome donations of LCD projectors, computer monitors and other technology, HRM laboratory and engineering equipment, filing cabinets, etc. Please provide books that are not older than five years.
Donors are kindly asked to provide postage.
---
Iligan Institute of Technology
Prof. Darwin J. Manubag
Chairman, Department of Political Science
Iligan, 9200, Philippines
Phone mobile: (09176177754)
Phone office: 063-223-5905
Fax 063-221-4056
Email:
jcdarwinm@yahoo.com
or
cass-djm@sulat.msuiit.edu.ph
Requesting college level books and reading materials in the following subject areas: Political Science, International Politics, Government, Developmental Studies, Public Administration, Political Theories, and Social Science Research Methodologies; also History, Sociology, Languages, Literature, English, Psychology, Public Policy, Peace Studies, Business, Management, Education, Engineering and Sciences.
The Institute, in existence for a number of years, suffers from limited finances and resources, forcing students to study from outdated books in a limited collection. The only government supported, state university with the cheapest tuition fee in the entire island of Southern Philippines, catering to poor but deserving students, MSU is direly in need of books to support their educational mission. They have a vision to offer a masters program in the future, but they need adequate educational materials to realize that goal.
---
Pacific Shore Institute
Contact: Mrs. Ester Friginal, Principal
Real, Quezon
4335 Philippines
Phone: 6349- 3311501
Requesting materials in English at the high school level in the subject areas of Literature, Economics, Geometry, Geography, Mathematics, English language, Health and Science, Science & Technology, fiction, Music, Trigonometry, Vocational and Guidance. Donors are kindly requested to pay postage charges.
Centrally located at the Poblacion, Real, Quezon, in Philippines in an area of 1 hectare, the Pacific Shore Institute is owned by Mr. Daniel Macasaet, Director of the school. At present, it has an enrollment of 316. The Institute envisions every learner to be functionally literate, empowered for lifelong learning, prepared for college and the world of work, living the Christian way of life and committed to serve God, country and fellow citizens. Our mission is to provide quality education to youth, lead the learner to attain human perfection at a level will enable pursuing higher education or gainful occupation, and develop desirable values, attitudes and skills of a person who is God-fearing, freedom-loving, and concerned for the welfare of his or her country and fellow citizens. (NOTE: since the school is in the province, they don't have fax, email, or a website. Please write or Phone.)
---
St. John Learning Center, Inc.
Contact:
Mrs. Rosalinda C. Fresco
- School Principal
08 Molave Street, New Isabela,
Tacurong City, Sultan Kudarat
Philippines
Phone:. 063-064-200-3752/4750
Email:
ma_grace73@yahoo.com
Requesting elementary and high school level books for students in English in all subjects, and teacher reference materials in English.
The library of this small, 15 year old Catholic private school In the Philippines is dearly in need of materials to support their increasing student population. Donors are kindly requested to pay for postage.
---
University of Perpetual Help System-Laguna
Main Library
Elizabeth Malabanan, Chief Librarian
Sto. Ni?o, Bi?an, Laguna
4024 Philippines
Email:
bethmalabanan@yahoo.com
Requesting library furniture, books and journals about Hotel and Restaurant Management, Computer Science, Marine Education, Criminology, Engineering (Civil, Electrical, Mechanical and Electronic and Communication) Secretarial, Education, Educational Administration, Business Administration, Nursing, Physical Therapy, Occupational Therapy, Medical Technology, Midwifery, Dentistry and Medicine. Also in need of materials for our Elementary and High School students.
Most of the library's holdings, and furniture, were destroyed by a flood. Donors are kindly requested to pay postage costs.
---
Uzbekistan
Tashkent Institute of Engineers of Irrigation and Agricultural Mechanization (TIEIAM)
(Tashkent Uzbekistan (Central Asia - former Soviet Union)
c/o Kelly Miller
World Concern - Supply Service Division
19802 Highway 99
Lynnwood WA 98036
Phone. 425-771-5700
Fax: 425-774-8772
CALL FIRST FOR SHIPPING INSTRUCTIONS
Computers (386 or higher), monitors, printers, overhead projectors, slide projectors, etc. which can be cheaply converted to 220 volt, 50 Khz power supply are most welcome! Textbooks, Journals (1991-present) and Computer Software IN ENGLISH welcome for these following subjects:
Land Hydroreclamation (Hydromelioration)
Agricultural Mechanization
Electric Power & Automation
Land Management
Economics
Agricultural Extension
English (Junior High, High School & Junior College)
Computer Applications - books & software
We have a student population of 4000 as well as a broader high school and agro-industrial community in the immediate area. The library is being set up by a non-profit US based educational development organization, Resource Exchange International, Inc., whose motto is to "Build People to Build Their Nation". In late 1998, REI had 3 resident staff working in the library, English classes and a Student-Faculty Advisory Service at TIEIAM. Details about REI programs and donation funding can be found at 1-800-481-2201 or email the President at 73633.1222@compuserve.com
---
Vietnam
American Studies Resource Centre
Institute of Social Science Information
26 Ly Thuong Kiet Street
Hanoi, Vietnam
Libraries are requested to consider donating recently published books and periodicals. The people of North Vietnam are hungry for information on the United States and its people, and it is normally extremely difficult for them to acquire and gain access to current materials because of the costs and competing priorities. Please send any donations directly to the address at left.
First established by the American Council of Learned Societies and the Christopher Reynolds Foundation in 1995 to provide Vietnamese students and scholars with sources of information on the United States and its people. The library has a collection of 2,500 volumes but funding ceased soon after its inauguration, and the collection has grown slowly and more haphazardly over the last two years.
---
Caribbean
Georgetown Secondary School Library
contact: Zena Myall, Assistant Librarian
c/o Georgetown secondary School
St. Vincent & the Grenadines
Phone: 784-457-6382
Email:
hazelmyal@yahoo.com
Requesting materials in the subjects of English Literature, English Language, Mathematics, Science, Computer Science, History, Geography, Office Procedure, Technical Drawing,Spanish, French, Social Studies, Food & Nutrition, Business Studies, Biology, Chemistry, Typing, Music Art and Wood Work.
---
Cuba
Dr. Meshabem
c/o El Patronato
Calle I no. 259
Esq Linea y 13
Vedado, La Habana
Cuba
for a local contact:
---
June Safran
Executive Director
444 34th St.
Oakland, CA 94609
510-526-7173
Email:
cajm13@aol.com
Jewish literature and philosophy for all ages from four years old to 85 written in or translated into Spanish. Also need curriculum ideas and teaching materials for holidays, concepts of Jewish religion, and holidays. Spanish/Hebrew dictionaries and Spanish/English dictionaries would be useful.
A non-profit organization dedicated to assisting the revitalization of Jewish life in Cuba and to working to improve the physical and spiritual well-being of the Jews of Cuba. Part of this effort includes development of libraries emphasizing relevant works in or translated into Spanish.
---
Hospital Clinico Quirurgico "Hermanos Ameijeiras"
Attn: Dr. Rafael Gonzalez Pupo
Servicio de Cirugia Cardiovascular
San L?zaro #701, Centro Habana
Ciudad de la Habana, Cuba. CP 10300
Phone: 576021
Email:
pupo@infomed.sld.cu
Requesting current journals and textbooks of cardiac surgery and cardiology by authors such as Kirklin, Doty, Cooley, De Backey, Braunwald, and Hurst and others. Any materials relating to cardiology.
This small library serves as the center of reference for cardic surgery, serving 25 physicians as well as residents who come from all over Cuba for training. Dr. Pupo can also be contacted at Calle 23 Nro 86 esq a 24, Pueblo Nuevo .Holguin, Holguin .Cuba.
---
Central America
Belize
Cornerstone Presbyterian High School
Albert Zantingh, Principal
P.O. Box 232
74 ? Mile Northern Highway
Corozal District,
Belize Central America
Phone: 011-501-620-8040
Email:
therockjesus@gmail.com
Contact in the US:
Rev. Tim Tam
The Word At Work
1400 Wolflin Amarillo, TX. 79109
Phone 806-342-3600
Fax 806-342 3603
Toll Free 886-890-WORD (9673)
Mobile 806-671-9673
In order to better meet the educational needs of the students, we are requesting the following:
1Library Books, including good, clean fiction novels at the grades 7 to 12 reading levels; student-friendly books retelling world history; classical literature; student-friendly science books (not textbooks); and biographies of important persons in history. We would also welcome donations of Windows-based new or fairly new computers (older computers have not held up to the tropical climate and humidity).
Cornerstone Presbyterian High School, in the rural north of Belize, provides Christian education to 170 children of Mestizo descent in a third world country. It is a ministry of the Presbyterian Church in Belize. The school has a small library and computer room, however it has been difficult for the students to perform effectively without adequate books and computers to do their research. Thank you so very much for your support in the education of Belizean children.
---
Nicaragua
Contact:
James Duff, MD
Email:
Jim.Duff@CoxHealth.com
[INFORMATION OUT OF DATE: CONTACTED 9/13/05 FOR UPDATE]
Medical and nursing texts from the past 10 years and journal titles from the last 5 years are critically needed. English language materials welcome. Educational equipment including computers, overhead projectors, audio-video, etc. also appreciated.
A humanitarian not-for-profit organization dedicated to working in Latin America and locally for sustainable improvement in health care. In collaboration with the Nicaraguan government we are currently working to assist in rebuilding the health care capabilities of the Atlantic coast region of Nicaragu, where medical and nursing books and journals are essentially non-existent.
School library in Tola, Rivas: Nicaragua
Contact:
Susan Hammer
, Peace Corp Volunteer
A.P. 21
Rivas, Rivas
Nicaragua, Central America
Email:
yogahead1@hotmail.com
Requesting dictionaries, atlases, textbooks, environmental, fiction and non-fiction books for children from 3 to 15 years of age in Spanish.
Books in Spanish for adults are needed as well since adults will have access to the library as well. Any books in Spanish are greatly needed and appreciated.
A Peace Corps volunteer teaching environmental education, among other things, in Nicaragua, is working with children ages 3 - 15 to make school gardens and nurseries and to promote awareness about their natural surroundings and importance of how to protect it. Most schools don?t have even textbooks or dictionaries to offer students. Our project is to create a library within the school which offers books and a space to study outside of school. The Peace Corps is a organization funded by the U.S. government to help other countries at the grassroots level, and although a volunteer, Ms. Hammer is on her own working with parents, teachers and children in the community. Donors are requested to pay postage costs.
Shipping materials via M bag by land will be fine.
---
Europe
Armenian Medical Association
PO Box 143,
Yerevan, 375010, Armenia
Phone: 3741 53-58-68
Email:
armainter@hotmail.com
Contact in Armenia:
Gevorg Yaghjyan
Educational Committee, Chair
Phone: 374-1 56-06-36
Fax: 374-1 54-28-98
Email:
office@plasticsurgery.am
Contact in the USA:
Mike Candan
Adjunct Assistant Professor
New York University
Phone: 718-271-0170
Email:
mcandan@mindspring.com
Requesting medical books and journals published within the last 10 years. Donors are requested to pay postage costs to New York.
Armenian Medical Association (AMA) is a newly created non-profit, non-governmental organization in Armenia with objectives to promote high-standard medical education and research, public health, advance ethical behavior by the medical profession and protect the integrity and independence of both doctor and patient. Armenian Medical Association is open to all medical professionals from Armenia and abroad regardless sex, religion and political persuasion.As the Educational Committee of the national Medical Association, we are striving to provide the best educational opportunities to the students, residents and doctors in Armenia. Our goal is distribute donations received from abroad among several libraries, such as Republican Scientific Medical Library, Yerevan State Medical University library and University Hospital Library.
The New York based Fund for Armenian Relief has provided us with an incredible opportunity to ship donations free of charge from New York to Armenia. Our friends and colleagues in North America help us with this mission, collecting the books, packing and sending to New York.We believe that our effort is highly appreciated by the medical community in the country. As we receive their feedback, we strengthen in our goal of obtaining best of the world's medical literature and presenting it to the medical professionals in Armenia.Please, do not hesitate to contact us if you have any suggestions.
---
Croatia
Croatian Association for Promotion and Application of Sciences (CAPAS)
GIULIANA VERBANAC
President
Karla Kranjca 16
52220 Labin
Croatia, Europe
++385 91 504 2650
++385 52 855 289
email.
dina.verbanac@pu.hinet.hr
Requesting English language textbooks, journals, tapes-video and audio, CD-s, dictionaries, atlases, encyclopedias, minutes and proceeding of international symposia and conferences in all all fields of sciences published no earlier than 1995, with special attention to:
1) fundamental sciences: physics, mathematics, biology, chemistry, astronomy and its combinations biochemistry, biophysics, astrophysics
2) field of psychology: especially emotion, cognition, personality and neuroscience
3) medical classics: anatomy, physiology,neuroanatomy, neurophysiology and similar.
4) TOEFL, TESL and IELTS books, GRE general and subject test books in Biology, Chemistry, Physics, Psychology, Medicine and other sciences. Complete sets of bound journals are preferred.
CAPAS is non-government, non-profit organization established with the purpose of advancement and popularization of knowledge in sciences and humanities, especially among youth by dissemination of ideas among students and professionals in the field of sciences (introducing courses, lectures, workshops, summer schools, publications).
---
Studenski informacisjki centar - Student Resource Center
Ksenija Malbasa, Manager
Isa loze 11
21000 Split
Croatia, Europe
++385 21 346-837
fax ++385 21 343-405
Email:
sic@st.hinet.hr
Requesting books of all kinds: graduate, undergraduate and professional level in medicine; the humanities; social, natural and physical sciences; American minority cultures; theater; fine and performing arts; history; language; literature; women's studies; works of biography, letters, and essays; reference works including recent encyclopedias, atlases, dictionaries, and thesauri; TOEFL and TESL books; and U.S. university catalogues.
A non-governmental organization founded by the Open Society Institute (OSI) offering information on study abroad.
---
Kosova
The National and University Library of Kosova
Contacts:
Tefik Mehmeti
or
Shukrie Rama
Sheshi ?Hasan Prishtina? P.N.
Prishtin? ?Kosov? 38000
Phone: 00381( 0 ) 38 248 940 or 00377( 0 ) 44 501 515
Fax: 00381 ( 0 ) 38 248 940
Email:
biblio_pr@hotmail.com
Requesting materials published within the last 5 years in English, German and French, at the high school, undergraduate, and graduate levels, as well as student or teacher manuals. Postage may be reimbursed under some circumstances.
The National and University Library is the main Library in Kosova whose mission is to collect, serve, help, provide all the citizens in Kosova and abroad with new information and new technology.
---
Latvia
Library at the University of Latvia
Library of Medicine
Contact: Donna Flake
Robert M. Fales Health Sciences Library
2131 South 17th Street
P.O. Box 9025
Wilmington, NC 28402-9025
Phone: 910-343-2180
Fax: 910-762-7600
Email:
Donna.Flake@seahec.net
Medical books published within the last 8 years as well as medical journal issues needed. Contact Donna Flake first for lists of requested books and journals.
Funds are available to pay for mailing from Michigan to Latvia, so you may mail to the address above after approval.
---
Macedonia
Public Health Organization Medical Center-Veles
Contact: Ilija Srbovski b.e.
Sefki Sali 5
1400 Veles, Republic of Macedonia (FYROM)
Phone: 389 43 31 322 x28
Fax: 389 43 31 473
Email:
isrbovski@mt.net.mk
Requesting any medical books published in the last 5 years, particularly in the areas of Pediatrics, Roentgenology (X-Rays), Surgery (general, urology, orthopedic), Anaesthesia, Obstetrics and Gynaecology, Reanimation, Internal Medicine, Ophthalmology, Otorhinolaryngology, infectious diseases, Neurology and Psychiatry,Biochemistry, Physiotherapy, and Hematology. Also requesting books not more than 2 years old in the areas of Computer network design, management, and protocols; standards for UTP cables (cat.5 and cat.6), standards for fibber optics, tables of electronics components, Visual Basic, and Visual Fox Pro.
The mission of this regional medical center is to provide for the public health of over 200,000 multi-ethnic people living in this area of Macedonia. The library, established in 1965, has been unable to buy books since 1991.
---
Moldova
Scientific Medical Library
State University of Medicine and Pharmacy "Nicolae Testemitanu"
Scientific Medical Library (Moldova)
Contact:
Donna Flake

Robert M. Fales Health Sciences Library
2131 South 17th Street
P.O. Box 9025
Wilmington, NC 28402-9025
Phone: 910-343-2180
Fax: 910-762-7600
Email:
Donna.Flake@seahec.net
Medical books published within the last 8 years as well as medical journal issues needed. Contact
Donna Flake
first for lists of requested books and journals.
Funds are available to pay for mailing from Wilmington, NC to Moldova, so shipment may be made to the address above after approval.
---
Poland
Charitable Foundation
c/o Les Kuczynski, National Executive Director
(773-286-0500)
5711 North Milwaukee Avenue
Chicago, IL 60646
Phone: 773-763-9944
Fax: 773-763-7114
Email:
pacchgo@pac1944.org
Medical books in the basic sciences and clinical medicine published in the last 5-10 years only.
Distributes textbooks to university and hospital libraries. Recent texts needed in general surgery, pediatrics, nursing, neonatoloy, obstetrics, cardiology, and geriatrics. Other medical and technical books; English language educational materials; professional titles addressing science, medicine, information sciences, technology, economics, ecology, and computers.
---
Attn: Hannah Wojtan
Zespol Kolegiow Nauczycielskich
ul Bydgoska 52
78-600 Walcz, Poland
Phone/fax. +48-67-387-1931
Email:
hannawojtan@poczta.onet.pl
Needs English books for students preparing to be English teachers: anything from children's books, English/American literature, history books, methodology (TEFL materials), psychology and pedagogy as well as English magazines and journals.
A college situated in a small town named Walcz in northern Poland offering a 3-year BA program for future English teachers. Motivated young students who unfortunately suffer from the lack of resources since the library is rather poor.
---
Romania
Contact:
Violeta Toma
Arcului no. 19 street, sector 2
Bucharest, Romania
Phone: 00.40.1.212.05.20
Fax 00.40.1.212.05.19
Email:
crj@mail.dnt.ro
Requesting specialized materials in the legal area, sociology, and political science in English, Romanian, or French languages.
A non-governmental organisation founded in December 1998, The CLR's mission is to assist Romanian society with harmonizing and adjusting the Romanian legal system to the standards of the European Union. To accomplish these goals, CRJ carries out programs within the following three major fields: legislative changes, institution building and training activities for human resources within the legal system.
Obtaining books for the CLR Library, used by Romanian students, lawyers, specialists and public servants workingin the legal domain, is part of fulfilling this mission. CLR may reimburse postage costs, please contact before shipping.
---
Russia
Novgorod Regional Library
Olga Evdokimova, Director
Velikiy Novgorod 173007
Kremlin 6 Russia
Phone/fax: 8-(816-22)-7 41 11
Email:
corner@reglib.natm.ru
Readers interested in all aspects of American life will appreciate receiving books, periodicals, and videotapes in English.
American Centers and Corners in the Russian Federation constitute a program of cooperation between the U.S. Embassy in Moscow and regional libraries in key Russian cities. Their mission is to provide Russians with accurate and up-to-date information about political, economic, cultural, educational and social life in the United States and to provide Americans who travel, work, or live in Russia with versatile information support. The first Center was established at the Library of Foreign Literature in Moscow in 1993. The United States Information Agency opened a total of five Centers in major cities of the Russian Federation and subsequently smaller versions of the Centers in order to reach out to populations throughout the whole territory of Russia, resulting in nineteen Centers and Corners. The U.S. State Department provides the start-up capital to purchase a basic set of books, CD-ROMs, and some computer equipment and to train local staff. The regional libraries provide English-speaking staff and space.
---
Heart-to-Heart
Attn: Josie Everett
655 13 Street, Suite 200
Oakland, CA 94612
Phone: 510-839-4280
Fax: 510-839-3701
Medical books in the basic sciences and clinical medicine published in the last 3 years only.
Provides literature to children's and maternity hospitals in St. Petersburg, Russia. Needs journals published in the past 2-3 years, especially in pediatrics, neonatology, obstetrics, cardiology, and cardiac surgery.
---
Melanesia
Papua New Guinea
City College Book Project
Contact:
Dr Mujiga Saira
, Principal
City College of Technology
Tabari Place, Boroko
National Capital District
Papua New Guinea
Phone: 675-323 2390
Fax: 675-323 4470
Email:
citycollege@daltron.com.pg
Requesting books, journals, CDs, and media in subject areas of Accounting, Management, Business, Communication skills, Economics and finance, Statistics, Computing and information technology, Training and coaching, Criminal justice, Law, Insurance, Banking, Electronics, Engineering: electrical, mechanical, civil and chemical; Health care, Nursing, Sociology; and Reference works including dictionaries and encyclopedias published in the last 5 years. Also requesting computers, classroom aids, electronic equipment, small printing machine, printers, auto-mechanic equipment, cameras, and student and teacher manuals. Donors are kindly requested to pay postage.
The mission of the City College as an educational institution is providing tertiary level vocational and technical education to students who could not make it to university, but who are capable of acquiring skills that will enable them to secure jobs or engage in self-employment. The library we are building caters for students and staff, and members of the public, community colleges, private and public colleges around us. Excess books will be donated to other colleges in need, and of course there are very many in PNG.
---
Fiji
Naweni District School
Contact:
Jagdish Prasad
, Head Teacher/ Principal
P.O.Box 127
Savusavu, Fiji
Phone:679-829 1427
Fax:8850567
Requesting primary school (age 5-14 years) books,stories, encyclopedias, literacy books, science books, dictionaries and maps in the English language. We will also accept discarded books from donors. Donors are kindly requested to pay postage. Please email or call.
We are a rural school in Fiji Islands. The mission of the school is to help the students of the school to read. We have a goal to "improve reading and writing for rural Fijian students." The school has a library building but no books are in it. It is a small school with 155 students. Unfortunately we do not have reading and research materials for our students and teachers.
---
Micronesia
Guam
Books for Education
USNH Junior Enlisted Association
HM2 Danny Prevou
PSC 490 Box 9126
FPO AP 96538-1600
Email:
DVPrevou@gam10.med.navy.mil
Phone: 671-344-9203
Fax: 671-344-9057
Requesting donations of books in English for level K-12 in all subjects. Donors are kindly requested to pay for postage. Please ship to HM2 Prevou at the above address. Thank you!
Our purpose as part of the Junior Enlisted Association here at the U.S. Naval Headquarters is to help give back to the community. Resources in Guam are very limited, and it is sad that may children go to school with no books at all. We greatly appreciate any donations.
---
Middle East
Bangladesh
Informatics Institute Initiative
Atif Rahman, Director
House 57, Rd. 27
Banani, Dhaka, Bangladesh 988 0765, 600948 Voice
880 2 882 6409 Fax
Email:
info@informaticsbd.com
Requesting books in good condition in all subjects; particularly interested in information technology, computers, and all related subjects. Able to pay for transportation, preferably via land, from any and all points. Please contact before shipment.
Although the Informatics Institute is owned by Bengal Information Technology Limited (BITL), a for-profit agency, this initiative set up by Director Rahman is a charitable effort to make educational resources available to the information-starved population of Bangladesh. The Institute's small library, space, donated by BITL, is free and open to the community. Dhaka is the capital of Bangladesh, with 80% of its 10 million people living under the poverty line. The city is the worse polluted in the world, parks and other recreational areas are giving way to modern building. There are quite a few educational institutes but most lack proper library and research facilities.
Apart from some government and private institutes with exhorbitant prices and one public library, access to most libraries is impossible. Director Rahman hopes to build a proper library by year 2003 accessible to people from all walks of life.
---
Gaza Strip
Al-Aqsa University
Dr. Fouad M. EL-Harazin
P.O. Box 4051
Gaza Strip
Phone: 08-282-6819/809
Fax: 08-282-6829
Email:
alaqsau@hotmail.com
Requesting apparatuses and tools for Chemistry, Physics, Biology, and computer labs; materials in subjects of Education, Electricity, Smithery, Carpentry, Domestic Science, Language lab; books and other media on all topics for the library.
Due to severe economic conditions, only 30% percent of student fees which support the university are paid. The university and particularly its libraries are badly in need of support by donors.
---
Iraq
Books for Baghdad
Dr. Safaa Al-Hamdani
Biology Department
700 Pelham Road North
Jacksonville State University
Jacksonville, AL 36265
Phone: 256-782-5801 (office) 256-435-9799 (home)
Email:
sah@jsu.edu
A campaign to help revitalize Iraq's Baghdad University is underway at JSU. Called "Books for Baghdad," its purpose to gather textbooks for use in the academic renewal of the Iraqi capital's university. Through your involvement, you can help the people of Iraq rebuild one of their nation's premier institutions of higher education, countering the effects of decades of deprivation and intellectual repression. Courses at the University are taught in English, but faculty and students have not had access to new texts since 1990, so the need is urgent.
Seeking recent college-level books and journals in all subject areas published within the past five years. Though textbooks are preferred, we will gladly accept other books as well.
Books or checks made payable to "Books for Baghdad" may be sent to Dr. Al-Hamdani at the address above.
---
Help for Health Care in Iraq
Contact:
David Gifford, MD
Email:
dgifford@hot.rr.com
Address donations to:
Dr. Gifford
415th CA BN
c/o Public Health Team
FOB Danger
APO AE 09392
Books and Journals
Requesting basic textbooks in areas such as pathology, microbiology, pharmacology, biochemistry, anatomy, histology, and molecular biology; clinical textbooks in all areas of medicine, surgery, pediatrics, OB/GYN, and any other basic texts. Please send only current editions (or no more than one edition out of date, published in the last 5 years) and in reasonably good condition. Nursing and pharmacy publications are also needed.
General, specialty and sub-specialty journals published in the last 5 years are in great demand; in particular, those devoted to medicine, surgery, OB/GYN, pediatrics, orthopedics, ophthalmology, plastic surgery and reconstructive surgery, emergency medicine, ENT, nursing, and pharmacy.
Equipment and Software
Small items, such as stethoscopes, ophthalmoscopes, otoscopes, and blood pressure cuffs, are very welcome. In addition, teaching aids such as dissection models, teaching slides, videotapes, or computer software would be put to good use.
Donors are kindly requested to pay postage, which will be reasonable to the APO address.
How to Donate
Will you help? If you have further questions about what may be needed, contact David Gifford, MD (dgifford@hot.rr.com), for more information. Donors must pay (US) postage to the APO address. (Individual packages to APO addresses must not exceed 70 lbs., and the length plus the girth of individual boxes may not exceed 108 inches. Specify the much less expensive "book rate.") Please use this address for donations:
We thank you in advance for your generosity. We plan to publish future updates to let readers know how this effort is progressing.
---
Pakistan
Department of Veterinary Pathology
University of Agriculture
Contact:
Dr. Ahrar Khan
Faisalabad-38040, Pakistan
Phone: +92 41 9200161-170/Ext: 3119
Fax: +92 41 647846
Email:
path-uaf@hotmail.com
Requesting books, CDs and other teaching materials at undergraduate and graduate levels published in the last 10 years on the subject of pathology: including veterinary pathology, veterinary clinical pathology, reproductive pathology, etc. Donors are requested to pay for postage costs.
Our department in Pakistan teaches both under- and postgraduate courses, but with a poor budget in a poor country, we are in need of the latest books to assist our students.
---
Human Rights Awareness (HRA)
Contact:
Murad Khan
Peshawar, Pakistan
Post Box No 55, GPO Haripur,KPK
Phone: 0333-3773704
Email:
human.rights.awareness.hra@gmail.com
Requesting books, magazines, CDs and DVDs on the subjects of human rights, peace, development, women studies, global studies, journalism, history, social health awareness, as well as any other available resources. Donors are kindly requested to pay for postage costs.
We have a free library in District Haripur. We create programs for public awareness and would like more resources for the library.
Jauhar Medical & Educational Trust Pakistan
Contact:
Syed Mohtasham
Jauhar Nagar, By Pass Road
Khanpur. (Distt. R.Y.Khan.)
Phone: 92-707-72966,72761,7393,73942
Email:
Jauhartrust@hotmail.com
Requesting books, videos, models and other educational materials, computers, multimedia projectors, slide projectors, chemistry lab apparatus, human body models and books and journals in subject areas of medicine, including anatomy, histology, orthopaedics, pathology, pharmacology, clinical medicine, dentistry, homoeopathy, natural medicine; basic , elemantary and secandary education; computer applications and software development, databases; physics , biology and chemistry; political science, literature, art, language, and women's studies; Tofel, TESL, IELTS, GRE, SAT; business, marketing, strategic planning; engineering (civil, mechanical, electrical, electronics); and dictionaries, recent encyclopedias, and atlases.
A non-governmental organization established since 1971, the Trust works toward education, health and poverty eradication in remote areas of Punjab. In the process of setting up a University, students resources are slim, with only 3000 books collected to date for a library. Areas of focus include basic education; child & women rights; community development; adult education and empowerment; education; health and population welfare; integrated rural development and public health. Activities include two Homeopathic medical Colleges, one high school for girls, one high school for boys, one primary school for girls, one free adult literacy center for women, one free vocational school for women, 44 adult literacy centers for men & women run with the co-operation of the Government of Pakistan, and more than ten (10) free dispensaries in rural & urban areas and including a women's skill enhancement center, an agriculture extension services and a resource center for the rural community provided by the organization.
---
Attn: Muhammad Sabieh Anwar, Joint Secretary
Centre of Excellence in Solid State Physics
Punjab University
Quaid-e-Azam Campus
Lahore 54590 Pakistan
Phone: 0-92-42-5864185
Fax: 0-92-42-5864534
Email:
info@khwarizmi.org
Requesting books and journals on topics of fundamental and applied science, medicine, technology, and engineering. Donor must cover cost of shipping.
A not-for-profit academic organization working with very little funding to promote and upgrade the status of the study of science in the educational institutions of Pakistan. The Society also tries to popularize science for the general public.
---
Rehmania Public Library
contact: Haji Muhammad Ramzan
Village 34/4-I
District Okara, (Punjab), Pakistan
Email:
rehmanialib@yahoo.com
Requesting books, magazines, and other educational materials in English and Urdu, on all subjects at all levels from children through adult.
A public library begun by a few dedicated local residents, Rehmania Public Library is located in a remote area at the juncture of districts Sahiwal, Okara and Pakpattan, where people don't have access to modern facilities of reading. The Library kindly requests donors to pay for postage, as they have no funds right now for reimbursement.
---
Yemen
Book Project for Yemen
contact:
Mike Griffin
4509 Hayrick Ct.
Wake Forest, NC 27587
Phone: 919-561-0800
Fax: 678-281-0548
Email:
info@impactint.net
or
mike@impactint.net

Impact International is assisting the Women's Center in Sana'a, Yemen, to secure books for the new library in the Center. Books desired in English and Arabic can be found at http://www.impactjordan.com/book-project-for-yemen/ . The Library will also welcome other books appropriate for a new Library. Donors are asked to pay for postage.

Impact International is a non-profit organization which exists to engage in cross-cultural initiatives in Arab communities. Impact International seeks to bridge U.S. and Arab cultures through service opportunities offering platforms for friendship and cultural exchange.
---
North America
---
Information Center on Health Sciences
Contact: Abel Ayala Gaspar
Serials Librarian
Centro Regional De Informaci?n Y Documentaci?n En Salud
Av. Francisco I. Madero Y Dr. Eduardo Aguirre Peque?o
Apdo. Postal 3-740
C.P. 64461
Mitras Centro, Monterrey, N.L. Mexico
Phone: 01 8 329 41 92
Fax. 01 8 348 78 84
Email:
Aayala@Ccr.Dsi.Uanl.Mx
Ayalgas@hotmail.com
Requesting medical journals published during the last five years, focused on aspects of biochemistry, microbiology, pharmacology, internal medicine, gynecology, neurology, ophthalmology.
The library struggles with their inadquate budget to supply specialized training and education in the search, retrieval and use of information in support of the faculty, students, researchers and professionals in the health sciences.
---
Contact: Jan Foster
Luis Enrique Erro #1
Tonantzintla, Puebla
C.P. 72840 MX
Phone: 512-922-2914 or 52-222-247-2011
Email:
mailto:jfoster1965@gmail.com
Requesting college-level fiction and non-fiction books in the Spanish language. We will accept new or used books. These books are being used in a book exchange because the students cannot afford to buy books other than the ones required for their classes.
The INAOE is a Public Investigation Center with high leadership (international level) in the field of scientific investigations. Our goal is to impulse technological and human resource development in the fields of Astrophysics, Optics, Electronics and Computer Sciences. We are also committed to national growth through the promotion of social values like: solidarity, creativity and competitiveness.
Donors are requested to pay postage costs. All donors will be acknowledged. Your donations are greatly appreciated. For more information, call Jan Foster directly.
---
United States
Children's Law Center at Community Legal Services
Contact:
Nina Targovnik
305 S. Second Ave
Phoenix, AZ 85003
Phone: 602-258-3434 ext. 2290
Fax: 602-254-3258
Email:
ntargovnik@clsaz.org
We are a non-profit law firm helping low-income individuals and families. We see children daily who don't have access to age appropriate reading materials outside of the school environment, and are concerned by the recent statistics that 61% of low-income families have no books for their children in their homes. We all know that education is the one thing that will break the cycle of poverty, and that reading is the key to learning. Our goal is that every child or adolescent that visits our offices, leaves with his or her very own book.
We need your help! Please donate new or gently used books appropriate for ages K-12 that we will distribute free of charge to young readers.
Donations are tax deductible. Donors are kindly requested to pay for postage. Books may be shipped to the address above. Thank you!
---
Contact:
Dusti Wilson
251 N Main St
Angola NY 14006
Phone: 716-549-6382
Fax: 716-549-6387
Requesting literature for children and youths ages 5-18 including: chapter books level 1 and up, safety coloring books, high school reading and chapter books in the fields of fiction, non fiction, science fiction, earth sciences, animal sciences, juvenile cookbooks, drama and plays, multicultural materials for English/Spanish as well as workbooks about bullying, recycling, healthy living, money management, financing, economics, job preparedness. We would also like classroom materials such as paper, pens, pencils, crayons, chalk, construction paper, and craft items. Any materials on vocational abilities, craft items, building supplies, seedlings, bulbs, alternative energy sources and computers are also welcome.
Our vision is to achieve human development whereby people in our communities build full family equity and fulfill life needs free from poverty and social exclusion. We would like to broaden the minds of children and teens and prepare them for the reality of being a responsible and contributing citizen.
---
Contact:
Ashley Samuel
1892 Washington Rd
East Point, Ga 30344
Phone: 404-766-0510
Fax: 404-766-0736
Requesting encyclopedia, atlases, and leisure-reading material (books, magazines, media material) for grades 5 through 12, published at any time.
Future Foundation is an authority on holistic, youth empowerment—instilling self-confidence, healthy decisions and educational excellence. Our forward-thinking programs address four key areas: beginning with core values; combining practical life skills, education and job training; encouraging a village of support; engaging parent and community involvement.
Our mission is to level the playing field for Metro Atlanta youth by providing quality educational, health, and life skills programs.Future Foundation achieves this by serving as a reliable resource, a trusted authority and a second family to 1,000+ youth with 3 innovative core programs.
Donors are kindly asked to pay postage and to send an email to the organization with an estimated shipment arrival.
---
The Hartford Juvenile Detention Center
Contact:
Sharon D. Whitehead
920 Broad Street
Hartford Connecticut 06112
Phone: 860-566-8221 or 860-566-8290 ext. 370
Email:
swhitehead02@snet.net
Requesting literature for children and youths ages 8-17 on African-American heroes, fiction, non-fiction, Latino heroes, American history, comic books, arts &crafts activities, magazines, and would very much like the Hooked on Phonics games for the many youths within the center who are below reading level. At the present time donors are requested to cover the cost of postage.
Students of Springfield College Human Services began a project to address a community issue that they discovered through their research, which found that reading has become a major problem for children of all ages especially between the ages of 9-16. This group,known as the Minority Women on a Mission, want to build a library for these youths. One of the group, Ms. Whitehead, now works as a Juvenile Detention Officer and has volunteered to continue the up keep of the library.
---
Higher Education Resource Center (HERC)
Parent Resource Library
Attn: Karina Guidi
Spanish Evangelical Church
PO Box 237
61A Warren St.
Lawrence, MA 01842
Phone: 978-975-7622
Fax: 978-975-8976
Email:
lorenzherc@attbi.com
Requesting any materials in English appropriate for grades K-8, especially Christmas books, nature books, textbooks published in the last 10 years, and story books for parents to read and share with their children. All materials may be in English, Spanish or bilingual books (English and Spanish).
A program of the Boston Education Collaborative (a ministry of the Emmanuel Gospel Center) in partnership with the Higher Education Information Center and the Nellie Mae Foundation, centers are established in inner-city churches to provide college & career information to students ages 11 to 18 and their families.
Cradle to College is a bilingual workshop run under the HERC program, designed to help parents to better prepare their children for higher education. Working together with Lawrence Public Schools and the Hispanic Office of Planning and Evaluation (HOPE), a three hour training session aims to equip parents with free resources to help their child with homework, with preparation for the MCAS test as well as tips for parental involvement in the school system.
The Parent Resource Library is given to each church or organization that hosts the Cradle to College Workshop. It consists of every required reading text for Lawrence Public Schools from Kindergarten to Grade 12. Also included are free brochures and videos to be given to parents who are interested in helping their children to improve in their schoolwork and prepare for higher education.
---
Contact: Celine Janelle or Chris Eves
1331 West Albion Avenue
Chicago , IL 60626
Phone: 773-381-4070 x4035
Email:
ceves@heartlandalliance.org
Requesting donations of psychology books relating to the treatment of trauma and torture survivors, books about citizenship and the asylum process, novels (English and foreign language), world atlases, cookbooks, current books on the political situation of African, Latin American, and Eastern European countries, foreign language dictionaries esp. in French, Spanish, and Arabic. Also in need of textbooks, workbooks and GED preparation materials to support tutoring for English as a Second Language and GED subjects. There is also a need for children's books.
For the past eighteen years, the Marjorie Kovler Center has provided comprehensive treatment for over 1,300 survivors of politically sanctioned torture. Through free psychological, social and health care services, the Center helps participants from over 70 countries overcome past trauma and begin a life without fear. To further our mission, we are developing a resource library.
Often forced to flee their countries alone, participants frequently find themselves in Chicago without family or community networks. Adding to this sense of alienation is the psychological pain caused by past trauma and the daily challenge of adapting to a new culture/language. Survivors often arrive in the United States lacking the necessary information which would help establish themselves in their new homes.
Donors are requested to pay postage costs. All donors will be acknowledged. Your donations are greatly appreciated – thank you!
---
Betsy M. McGovern, Multi-Family Housing Specialist
P.O. Box 6520
Visalia, CA 93290
Phone: 559-651-1000 ext. 696
Requesting Spanish-English books, dictionaries, or workbooks. Any materials that could be used as a reference or teaching aid as our residents attempt to learn English. May be able to reimburse donors for postage. Please contact before shipping.
Provides supportive services to low-income families in the San Joaquin Valley of California. The goal of Self-Help Enterprises is to help farm laborers and other low-income families to help themselves.Looking for support for an English as a Second Language (ESL) program aimed at migrant farm workers who only speak Spanish. Area volunteers teach the classes. Now we just need to find the books and materials to teach the classes.
---
Contact:
Diane Harrington
236 East Main St., P.O. Box 104
Loganton, PA, 17747
Phone: 570-725-7822
Fax: 570-725-7825
Email:
svrcs@cub.kcnet.org
Requesting art supplies, including paper of every kind especially drawing paper, poster board, glazes-non-toxic, pencils ,gum erasers, rulers, charcoal, paint especially acrylic, hot-glue, wood-burners, colored pencils, paint brushes of every size, 3-d paints, lanyard, wood types, clear colored plastic paper, egg decorating supplies, dyes for tie-dye, silk screen materials, oil pastels, hair sprays, canvas, tempera black paint, scratch-board, scratch pens, calligraphic ink, pens, and paper, and any other art supplies available.
SVRCS seeks to provide a rural, community-oriented lifelong learning center which both reflects and helps to shape the best of Sugar Valley?s social, cultural and educational heritage, and thus extends the conventional K-12 classroom teaching/learning boundaries to include varied educational endeavors, employing multiple mediums, settings and locations to model and promote the practice of lifelong learning. The Art Department suffers from a very small budget, and is in need of supplies to accomplish its mission. Donors will be reimbursed for postage.
---
Contact:
Juanita Giles
1166 Morton Road
Keysville, VA 23947
Phone = 434-390-1962
Requesting picture books, elementary, middle school, chapter, and young adult books in all subject areas.
The VCBF distributes thousands of free books each year in Southside Virginia, the poorest region of the state where one in five adults is functionally illiterate, and elementary school reading level are the lowest in the Commonwealth. In addition to our annual holiday book distribution, we provide each child in the Piedmont Juvenile Detention Center with a book of their own once a month, and provide children's books for all the battered women's shelter homes in the region. We need picture books, elementary, middle school, chapter, and YA books.
Tthrough innovative programs and outreach initiatives, the goal is to create a culture of literacy for Virginia's children, with a special focus on the under-served, and rural populations of the state.
The Festival may be able to reimburse for postage costs. Be sure to contact first
---
South America
Argentina
Centro Medico de Mar del Plata
Biblioteca
Leticia Lizondo, Head Librarian
San Luis 1978 3er. piso
(7600) - Mar del Plata
Argentina
Phone: +54-223 494 1316 or +54-223 492 2040/43 EXT. 126, 165, 160
Fax: +54-223 491 2571 or +54-223 494 1316
Email:
biblioteca@centromedicomdp.org.ar
or
bibliotecamdp@yahoo.com.ar
Requesting books listed in the Brandon/Hill selected list of print books and journals for the small medical library; any other health related books no more than 5 years old in English or Spanish.
The library, which belongs to a non-profit organization for physicians, provides information services to more than 2000 physicians in all medical specialties. Located in a city in the province of Buenos Aires, Biblioteca gives services to the vast area of the south west.
A severe economic crisis that strongly affects its Argentina's health system, as well as currency devaluation and a rise in the cost of journal titles, mean we can no longer afford to buy books at all. Nor can we keep up our subscription to the 30 international journals that served as the only source of updated scientific knowledge for our professionals.
Donors should supply a list of materials prior to shipment as the Library may be able to pay for postage in some cases.
---
Jardin Maternal El Campito
Fundacion A.N.D.A.R
Adriana Patricia Novella
, Director
Etchegaray 252
7600, Mar del Plata
Buenos Aires, Argentina
Phone: 54-0223-4650443
Email:
mailto:adrianapnovella@hotmail.com
Requesting children's books in Spanish for ages 0-5.
The Maternal Garden provides basic necessicites to children of ages 45 days to 5 years old, but can only afford to give them breakfast, lunch and dinner from Monday through Friday, with no money left over for toys or educational materials. By donating badly needed reading material, you will
help guarantee their right to learn, not just exist. Donors are kindly requested to pay postage, as funds are very sparse. Thank you!
---
Universidad Favaloro
Ing.Damian Craiem
Belgrano 1723 (C1093AAS)
Ciudad de Buenos Aires, Argentina
Phone: +54-011-43781117
email:
info@favaloro.edu.ar
Requesting books and journals published within the last 10 years in subjects of Kinesiology, Biomedical Engineering, Medical Physics and Computer Engineering.
A 4 year old University offering three Engineering programs, with a slowly growing library. The well know Argentinean economic problem and the 100% devaluation and the socio-economic situation make it very difficult to buy the specific technical books needed to support students at all levels.
Some reimbursement for postage may be available. Please contact
Ing. Damian Craiem
for more information.
---
Brazil
Fundao Eye Care
Renato Neves
, President
Av Brasil 1368
01430-001
Sao Paulo SP, Brazil
Phone/fax 5511 30611551
Email:
eyecare@uol.com.br
Journals, books and media in the area of ophthalmology published in the last 10 years would be appreciated.
A certified non-profit organization that provides state of the art eye care and eye surgery to poor people. They will gladly reimburse for shipping. Please contact first.
---
Contacts:
Valdemiro Hildebrando, Ph.D.
or
Jose Francisco Da Silva, Librarian
Avenida Castelo Branco 170
Lages - S. Catarina 88509-900
Brazil
Phone: 55 (Brazil) 49 (Area Code) 251-1015
Fax: 55 (Brazil) 49 (Area Code) 251-1051
Website:
http://www.uniplac.net
Email:
uniplac@uniplac.net
Requesting books at both graduate and undergraduate levels, published in the past five years, in Portuguese and/or Spanish, and/or English, in the subject areas of medicine, odontology, psychology, social services, occupational therapy, biology, physical education, computer sciences, business economics, sociology, history, management, and geography.
Donors are kindly requested to pay postage, although in some cases we may be able to negotiate some reimbursement. Please contact before shipping.
Universidade Do Planalto Catarinense, founded in the 1960s in the central regional of the state of Santa Catarina, south of Brazil, is a non-profit educational institution - a fully accredited university which serves a region of about 20 cities. Our mission: "to promote the human formation, technic and scientific of the citizen, from the generation to the socialization of the knowledge, with the purpose of keeping the sustainable development of the region"
The University has a significant socio-economic presence in the region with more than 5000 students, expected to increase to 10,000 students over the next five years. The library current owns just 25,000 titles, not nearly sufficient for the increasing needs of its students and for the expected creation of new undergraduate and graduate courses.
---
Chile
(Chilean North American Cultural Institute)
Library and Information Center
Contact: M.Eugenia Olguin Steenbecker, MLS, Librarian
Esmeralda 1069
Valpara?so, Chile
Phone/Fax. 56 32450 400
Email:
infocenter@chilenonorteamericano.cl
Requesting materials in English in the following subject areas: Education (teaching English as a second language), Environment, Computer science, Psychology, Management, Applied Sciences, Pure Sciences, Arts, Sports, United States History, Geography, American Literature, Fiction, American Folklore and Costumes, Multimedia materials (videos, films, etc.), and American periodicals (such as National Geographic, Fortune, Newsweek, American Homes, Forum, etc.)
The Library and Information Center is a non profit organization that serves different levels and ages in the community from children to the elderly. Donors will be reimbursed for postage.
---
Colombia
FUNDACION UNIVERSIDAD DE AMERICA
Mr. Hugo Parra, Head Librarian
Avenida Circunvalar #20-53
Bogot?, COLOMBIA, South America
Phone 571-337-6680, ext. 138
email:
biblios@zeus.uamerica.edu.co
Requesting books, journals and media in the fields of mechanical, chemical, industrial, and petroleum engineering.
A small, private university lacking funds to purchase foreign books for their library.
---
Ecuador
Fundacion de Proteccion Animal
Elizabeth Daut, DVM
Casilla 11-01-356
Loja, Ecuador
America del Sur
Phone: 011-593-7-258-6821
Fax: 011-593-7-258-6821
email:
fpa@loja.telconet.net
The Fundacion de Proteccion Animal (Animal Protection Foundation) in Loja, Ecuador is a nonprofit organization that provides veterinary services/referrals for pets, protective services for wildlife in the area, and education to the community on the protection of animals and the environment. The FPA has a small library to serve its community, which is predominantly Spanish-speaking.
Requesting scholarly materials in
Spanish
on subjects such as veterinary medicine, sustainable agriculture, animals/zoology (especially reptiles), environmental and animal protection law. With reference to the legal materials, it would be preferable if these materials were published within the last 5 years due to the dynamic nature of environmental law.
Please contact Dr. Daut for more information.
---
Peru
Contact:
Ana May Salgado
, Administrator
6488 Tamerlane Dr.
West Bloomfield, MI 48322
Daytime phone: 248-968-2003
Alternate phone: 248-851-2709
Fax: 248-851-2044
Email:
PAMS1AMS@aol.com
Requesting medical books not more than 5 yrs. old; medical journals in complete sets only please.
Founded in 1973 with the purpose of uniting all Peruvian physicians to improve the medical education and cultural relations between Peru and the United States. See also reports of
PAMS medical missions
. Prefer contact via fax rather than phone.