The Everything search is a great starting point when you're beginning your research, or as a first step if you're not quite sure where to begin.
Using one search box, Everything will search the entire Catalog and most UB Library holdings, including:
Journal articles (scholarly and peer-reviewed)
Newspaper, magazine, newsletter articles
Conference proceedings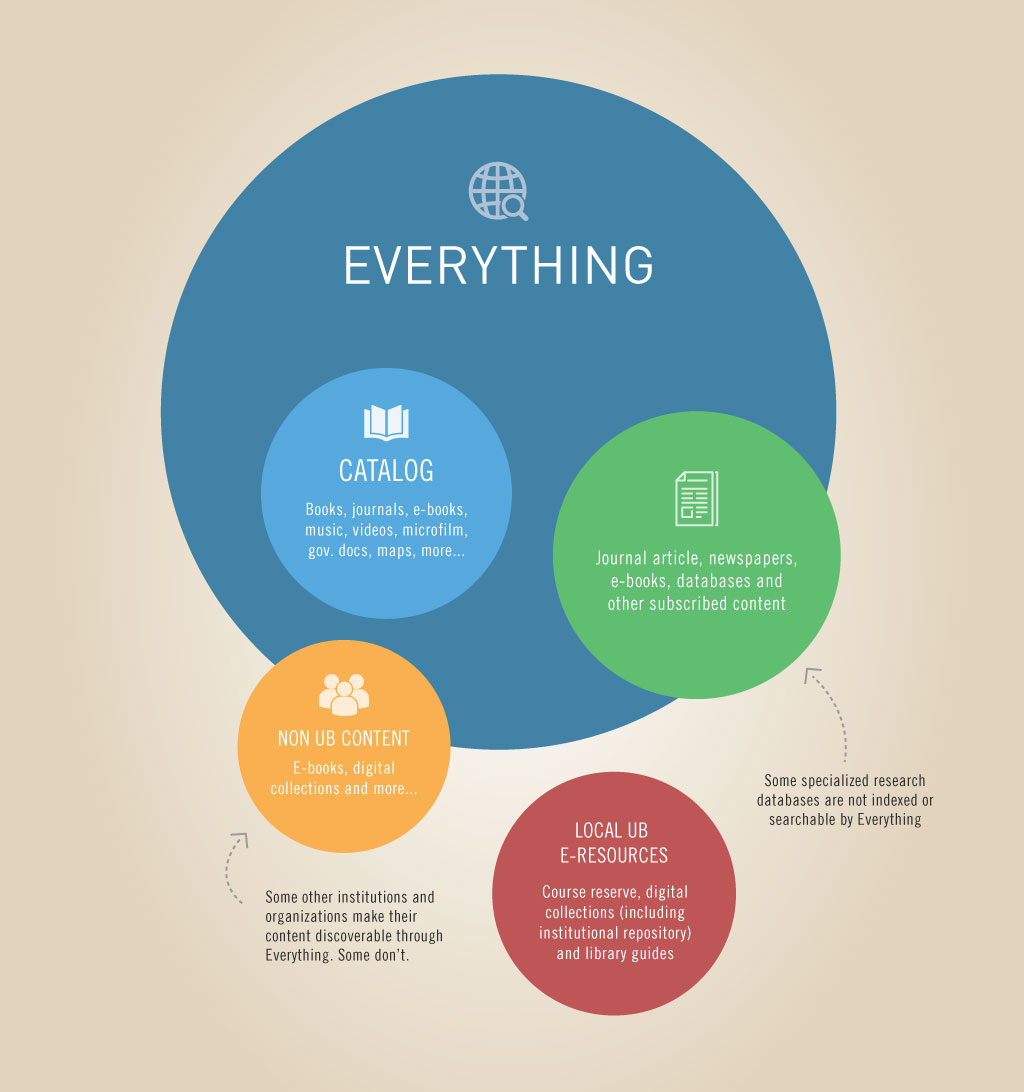 Keep in Mind…
Everything includes content from most, but not all, UB Libraries databases.
Some resources are only available from our E-Journals tab.
Specialized and comprehensive searches on a topic should be done using our subject-specific databases.
To determine which databases best meet your needs, consult our Research Guides or contact a Subject Librarian.
There are also several local UB Libraries e-Resources not included in Everything:
In other words, Everything searches almost – but not quite – everything!
For more information, check out our Everything Help page.