Therapy dog visits continue in Abbott Library!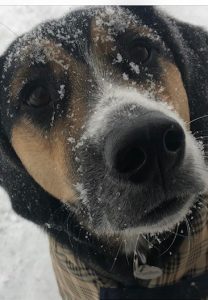 Welcome our newest therapy dog team:  Hamilton,  or "Hammie" has he's known to his friends!, and his human Kim will be back on  Tuesday, April 18th, from 11:00 am – 1:00 pm.
Visit us downstairs at the end of the hallway outside room B7 – Hammie will be waiting!