Buddy Ryan Directs Weightlifting Program – 1962
by Scott Hollander
University at Buffalo Libraries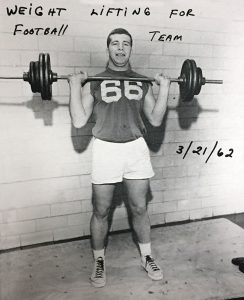 As strange as it sounds today, weightlifting programs for football players were relatively new in the early 1960's.
On March 23, 1962, the UB Spectrum student newspaper announced a new weight training program had been brought to campus under the direction of assistant football coach Buddy Ryan.
The program was compulsory for the varsity football squad. The squad exercised three times a week for a half hour each time. It was thought that the net effect would be an increase in body structure and strength, control, agility and stamina, without becoming muscle-bound.
Head football coach Dick Offenhamer states in the Spectrum article:
"The main reason for the weight training program this spring is to keep the football squad in shape during practice, and to aid in development for the fall season"
Buffalo basketball coach Len Serfustini was also a strong advocate of the new program and introduced it to the Buffalo basketball team.
For more information on football at the University at Buffalo, visit the UB Sports History Collection website.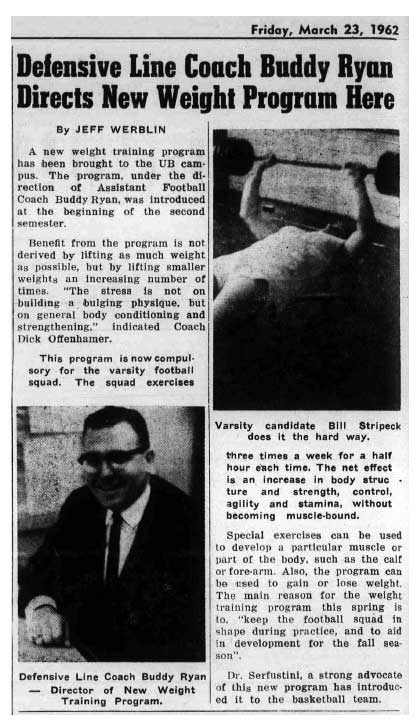 — UB Spectrum, March 23, 1962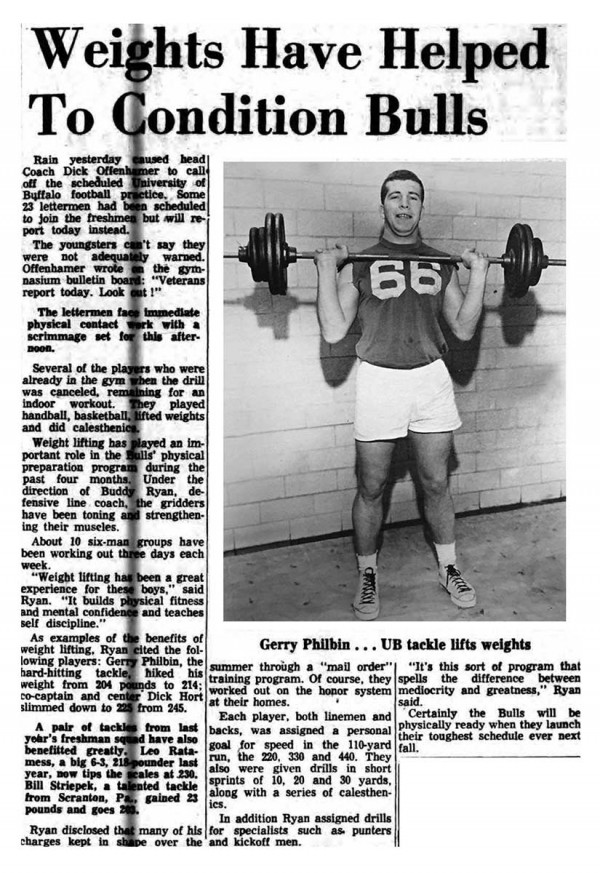 — Buffalo Courier-Express, April 13, 1962