New 1 – 2 Sports Punch: "2 Wrights," Ed and Irv
The article below first appeared in the October 15, 1970 issue (Volume 2, Number 6) of the UB Reporter.
---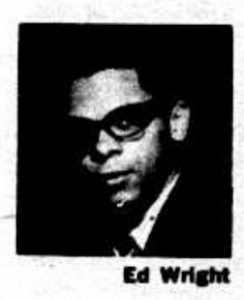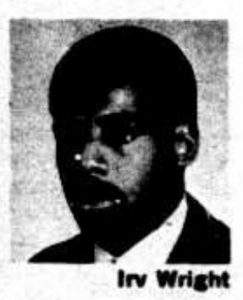 Two black coaches, the first in U/B's history, give the sports staff a new 1-2 punch. They're a couple of "good Wrights." More exactly, they are Ed Wright, first full-time hockey coach in that sport's eight-year campus history; and Irv Wright, new football assistant.
Ed Wright 25, comes to Buffalo from Boston University where he starred three seasons as a winger for the Terriers. His senior year he was named the player who best exemplified the spirit of BU hockey. He incurred just eight penalty minutes his last two seasons.
As far as he knows, Wright was the country's first black college hockey player.
Wright is a native of Chatham, Ont., where he played minor league hockey. A 1969 physical education graduate of BU, he is now working on his master's thesis. He has worked with the underprivileged youth of Boston. He was married in August.
Unlike Ed, Irv Wright also 25, is no stranger to U/B. He was a linebacker for two seasons under "Doc" Urich, after his transfer from Dodge City (Kansas) Community College.
Wright received his B. Ed, here in 1969. He was more recently a physical education instructor at the local Build Academy.
A graduate of Norristown (Pa.) HS, Wright played football (all-state), basketball, wrestled, and ran track as a student there. He is single. Both coaches agree that the reactions of the players and other coaches has been "very favorable."
They feel they were hired for their abilities, not because of their race. "I wouldn't be here if I thought they hired me because I was black," Ed Wright said.
---
— UB Reporter, October 15, 1970