1982 Buffalo Bulls Women's Soccer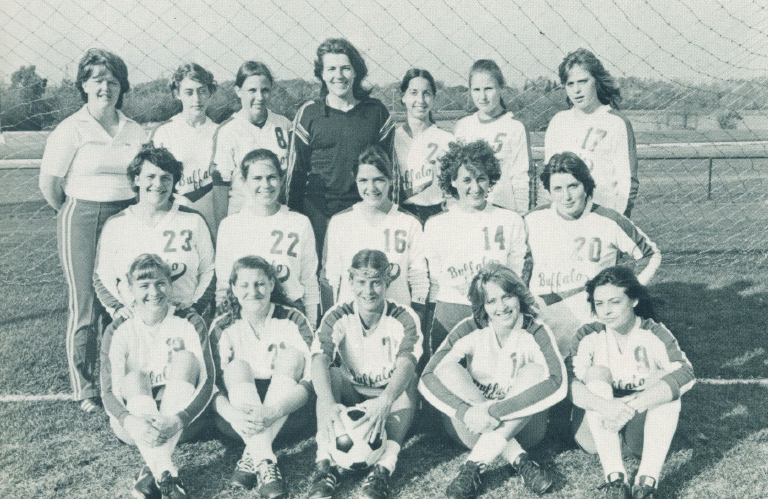 It was an auspicious beginning.
Elevated from club to varsity status just one year ago, the Women's Soccer team had an extremely successful season under Coach Michelle Barzcak.
Season highlites included an 8-0 rout of Niagara University as junior goalie Janet Holliday accumulated the shut-out. UB's other junior goalie, Pam Gabel, had six shut-out during the season, including one against Buffalo State College, where she racked up 17 saves.
Although the Royals finished with a winning season, next year could be even brighter. Only two members of the squad are seniors. The only sour note? Barzcak has a four year obligation to the military and may not be back next year.
But all in all, UB soccer boosters have a lot to look forward for.
–1983 Buffalonian Yearbook