Borrowing
Your UB Card serves as your library card. Current UB students, faculty and staff may use their cards to check out books and other materials at any campus library.
Who May Borrow
Current University at Buffalo faculty, staff and students may borrow materials from any UB Library.
Your UB Card is your library card. A current UB card is required to borrow library materials.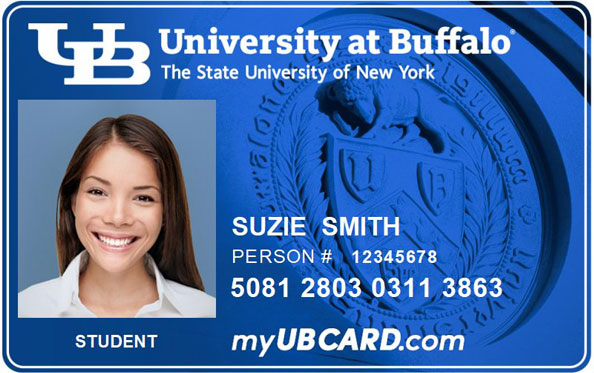 ---
Proxy Borrowers
UB faculty and staff may appoint a proxy to borrow materials from the University Libraries on their behalf.
Proxy borrowing privileges are issued upon written permission of a sponsoring UB faculty/staff member or authorized individual. The sponsor is accountable for all materials that are borrowed using the proxy card. Authorized individuals must make their own Delivery+ requests. Sponsors may check the status of materials borrowed on proxy cards by accessing My Account. Materials checked out by a proxy are listed under loans.
NOTE: the proxy card does not work for Interlibrary Loans. Please contact the ILL Office at 716-645-2812 if you need assistance with using a proxy to request materials through ILL.
Appointing a Proxy
The following information must be supplied in writing, on departmental letterhead, and presented at any University Libraries Services Desk.
A sample letter (MS-Word) is available for your use.
Sponsor's name
Sponsor's department
Sponsor's campus or home address
Sponsor's email address
Sponsor's telephone number
Proxy's name
Proxy's length of appointment
---
Visitor Borrowing privileges
Beginning Fall 2021, with the exception of the Annex, the UB Libraries have reopened to the public. Please see our Visitor and Courtesy Borrowing Programs page for more information.