Exhibitions
The University Libraries offers exhibitions and special displays throughout our Libraries.
---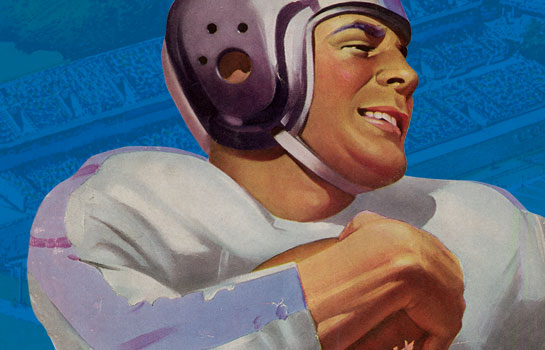 Spanning several decades, the Tom Borrelli UB Football Programs Collection reveals the extensive history of the Buffalo Bulls. Utilizing imagery from these programs, Buffalo vs. Everybody highlights the explosive growth of graphic design in the post-World War II era, from iconic covers of stoic athleticism to the zeitgeist in creative advertising. Mementos, artifacts and photographs from University Archives complement the exhibition and provide tangible evidence of over 100 years of UB football history.
Location: Silverman Library, 3rd floor, August 2018 - July 2019
---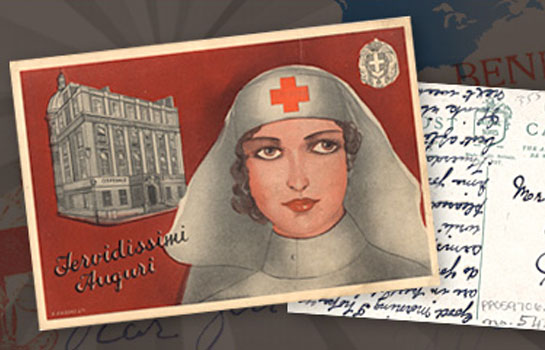 Nurses and Nursing have been frequent subjects of postcards around the world, reflecting popular ideas about social and cultural life at the time. This 6 panel exhibit from the National Library of Medicine draws from a unique archive of postcards with images of nurses and the nursing produced between 1893 and 2011. The images are informed by ideas about women, men, and work, and by attitudes toward class, race, and national differences, revealing how nursing was viewed by society.
Location: Health Sciences Library, 1st Floor Lobby, September 24, 2018 - November 3, 2018
---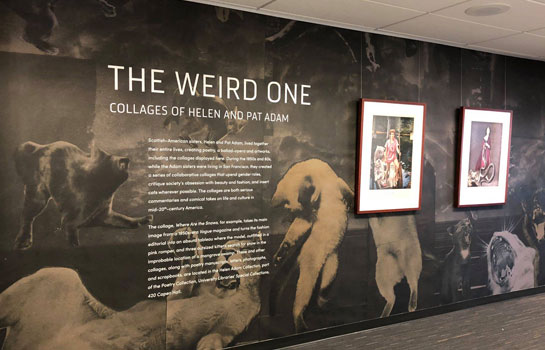 The Weird One: Collages of Helen and Pat Adam
A small exhibition of the work of Scottish-American sisters, Helen and Pat Adam. The exhibition is located right outside the Silverman Grand Reading Room.
Location: Silverman Library, 3rd floor, June, 2018 - June, 2019
---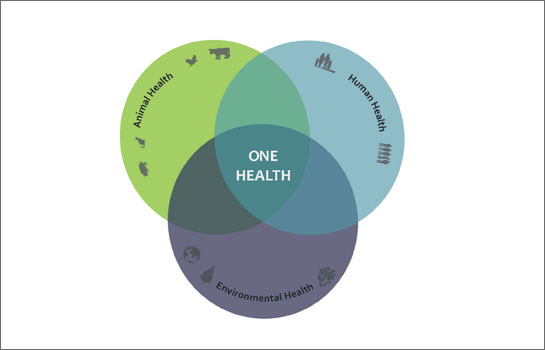 Improving animal, human and environmental health through the efforts of medical doctors, veterinarians, public health professionals, epidemiologists, ecologists, infectious disease specialists, and microbiologists.
Location: Health Sciences Library, 1st floor, Cybrary Area
---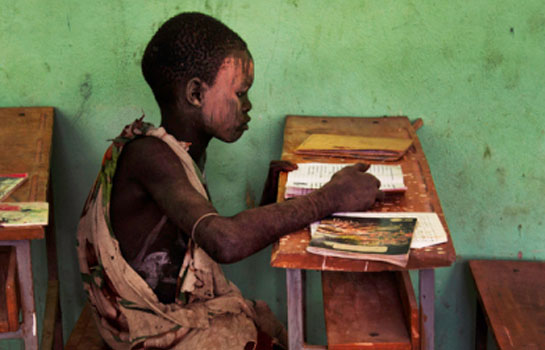 To Read is To Fly
The images displayed here belong to Steve McCurry and can be found on his blog under the "To Read is to Fly" project. This project combined photos of very different people from across the globe all enjoying a similar moment of reading.
Location: Health Sciences Library, Lower Level, wall case opposite History of Medicine
---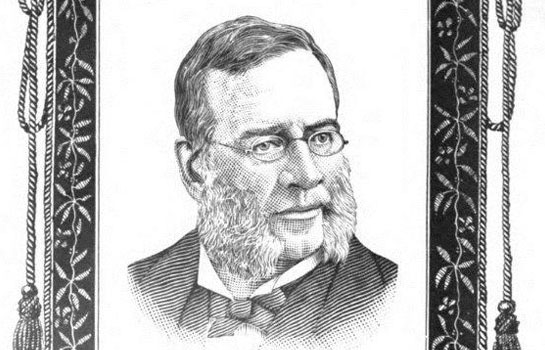 Austin Flint and Charles Abbott - Lives and Legacies
Dr. Austin Flint and Charles Abbott - two signature names associated with the Health Sciences Library.
Location: Health Sciences Library, 2nd floor, just outside the Main Reading Room, October 2016-