Exhibitions
The University Libraries offers exhibitions and special displays throughout our Libraries.
---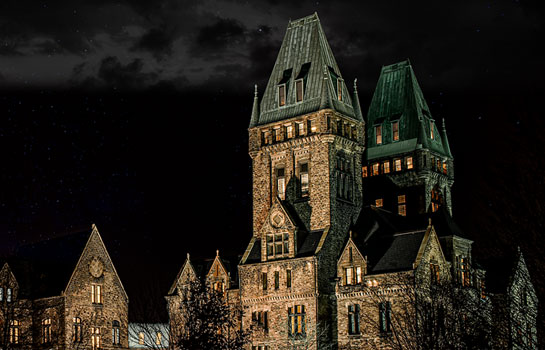 The Curative Effect: Richardson, Olmsted and The Kirkbride Plan
In the mid-19th century, attitudes towards mental illness were beginning to change. The Kirkbride Plan, proposed by psychiatrist Thomas Story Kirkbride, asserted the curative effects of a more natural environment featuring fresh air, natural light, and grounds with cultivated parks and farmland in the treatment of the mentally ill.
This era saw a rapid increase in the construction of state asylums following the Kirkbride Plan, including the Buffalo State Asylum for the Insane, one of 73 such facilities built in the United States from 1845 to 1910. At the time of its construction, the Buffalo State Asylum was considered a state-of-the-art facility, both for its appearance and its use of therapeutic landscape design as integral to treating mental illness.
With buildings designed by architect Henry Hobson (H.H.) Richardson, and grounds by prominent landscape architects Frederick Law Olmsted and Calvert Vaux, the Richardson Olmsted Campus is the preeminent example of the Richardsonian Romanesque architectural style and reflects the development of mental health institutions in the United States during the 19th and 20th centuries. Today, the 145-year-old Campus is a National Historic Landmark and home to one of the largest historic preservation projects in the nation.
The pen-and-ink illustrations on view were copied directly from H.H. Richardson's original plans by Buffalo civil engineer Peter Emslie, the Asylum's Supervising Architect (1877-1880) and Building Superintendent (1878-1880). Emslie's drawings were donated to UB's Architecture & Planning Library in 2018 by the Buffalo Psychiatric Center.
Location: Silverman Library, 3rd floor, January 2020 - December 2020
---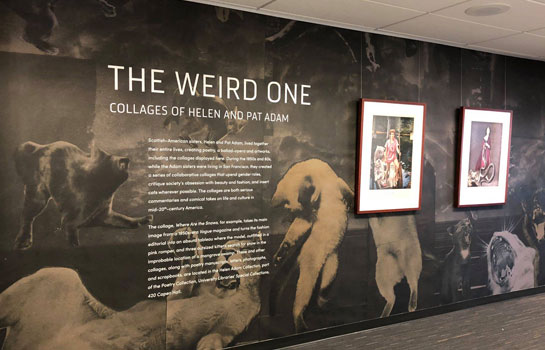 The Weird One: Collages of Helen and Pat Adam
A small exhibition of the work of Scottish-American sisters, Helen and Pat Adam. The exhibition is located right outside the Silverman Grand Reading Room.
Location: Silverman Library, 3rd floor, June, 2018-
---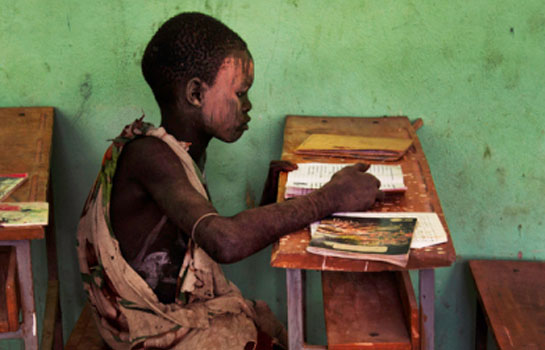 To Read is To Fly
The images displayed here belong to Steve McCurry and can be found on his blog under the "To Read is to Fly" project. This project combined photos of very different people from across the globe all enjoying a similar moment of reading.
Location: Abbott Library, Lower Level, wall case opposite History of Medicine
---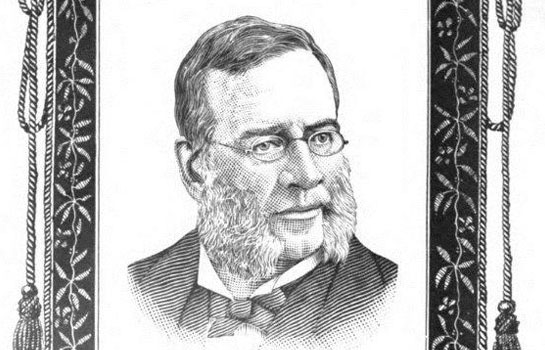 Austin Flint and Charles Abbott - Lives and Legacies
Dr. Austin Flint and Charles Abbott - two signature names associated with the Abbott Library.
Location: Abbott Library, 2nd floor, just outside the Main Reading Room, October 2016-