The Poetry Collection is pleased to announce its new exhibition In the Name of Friendship: Robert Frost & Victor E. Reichert. Featuring selections from the Victor E. Reichert Robert Frost Collection, the exhibition opened in conjunction with two recent Robert Frost-related events. On Friday, September 28 the Poetry Collection celebrated its fifth annual Victor E. Reichert Robert Frost Event with a talk by Lesley Lee Francis, Frost's granddaughter and the author of You Come Too: My Journey with Robert Frost (University of Virginia Press, 2015), titled "Reichert/Frost: A Spiritual Connection." The following day the collection hosted the 2018 national Robert Frost Symposium, a meeting of Frost scholars who have been assembling to discuss Frost and his work in different locations for the past 26 years.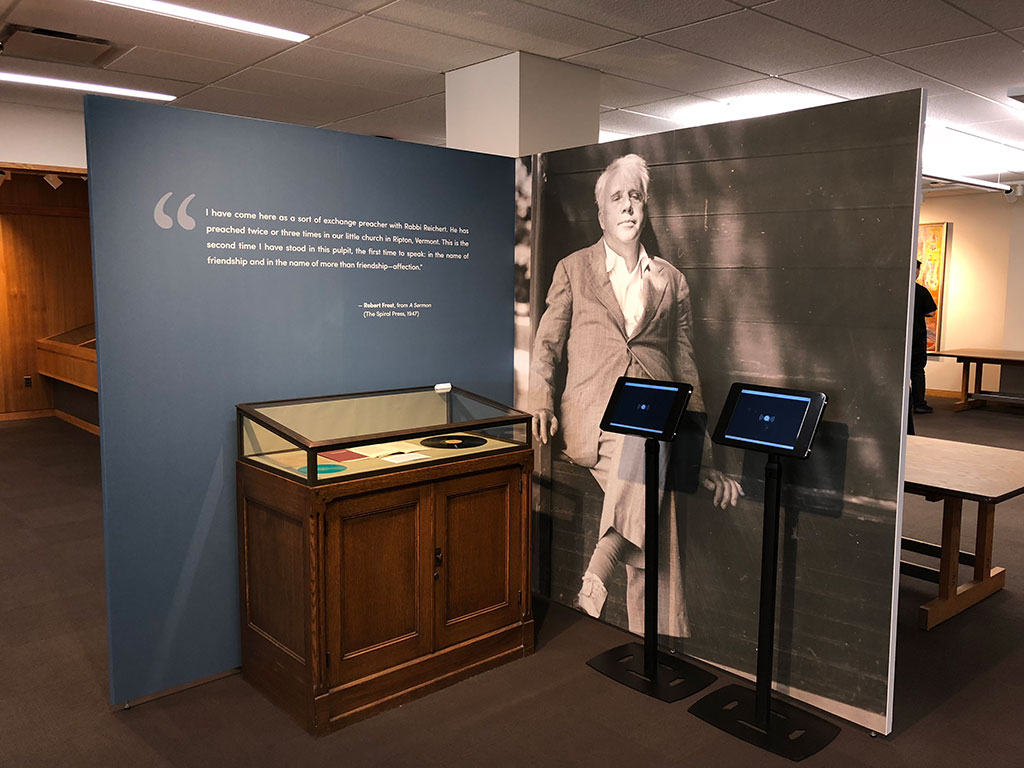 Documenting the friendship and interfaith dialogue between the American poet Frost (1874-1963) and Victor Reichert (1897-1990), longtime rabbi of the Rockdale Avenue Temple in Cincinnati, Ohio, the Victor E. Reichert Robert Frost Collection includes a handwritten draft of Frost's poem "A Milkweed Pod" and four letters from Frost to Reichert; a number of Frost's publications inscribed to Victor and other members of the Reichert family; Reichert's notes and drafts of his writings on Frost; audio recordings of Frost's 1946 sermon at Rockdale Avenue Temple and 1960 lecture from his honorary degree at Hebrew Union College-Jewish Institute of Religion; photographs; Reichert's correspondence with Frost scholars; more than 600 news and other clippings related to Frost along with many of his magazine appearances; and other Frost memorabilia. More information about the collection is available at library.buffalo.edu/robertfrost.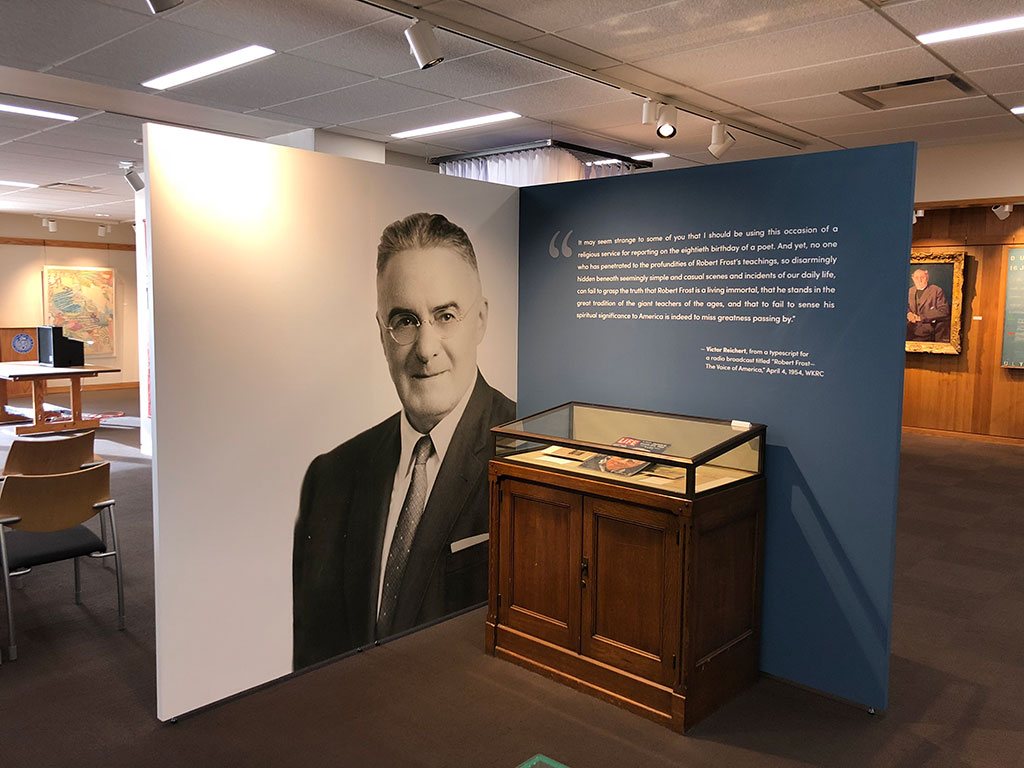 In the Name of Friendship: Robert Frost & Victor E. Reichert will be on display in Capen 420 through the end of the 2018/2019 academic year and is open to the public from Monday through Friday 9 am to 5 pm. For more information contact lpo-poetry@buffalo.edu or call 716-645-2917.