Organized by the Libraries' Student Library Engagement Work Group, this annual event offers a series of weekly challenges that encourage students to explore the UB Libraries' physical and digital spaces.
Students can form a team of up to four individuals, or they can register to play as an individual. New challenges are posted each week and scores are updated weekly, with prizes awarded to the top scorers.
This year the highest scoring teams will have a chance to win gift cards to Tops, Wegmans, Starbucks or the UB Bookstore!
UB Searching  will run for two weeks, from October 16 to October 31, 2023.
Sign up today!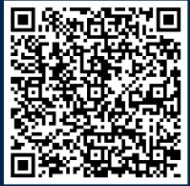 More information can be found at: https://research.lib.buffalo.edu/ubsearching2023