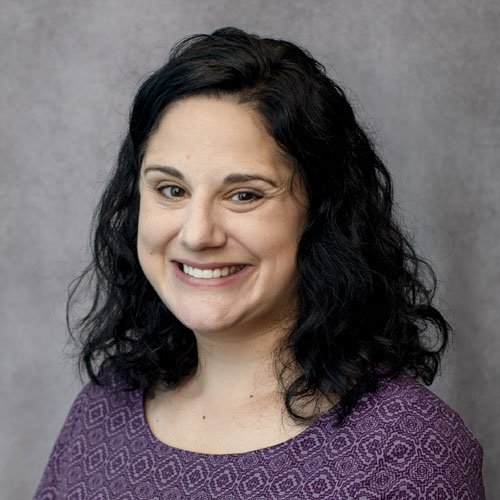 Amanda McCormick
Sciences Librarian
Pronouns: she/her/hers
108A Lockwood Memorial Library, North Campus
Buffalo, NY 14260

Ph: 716-645-0612
Fax: 716-645-3859
afm33@buffalo.edu
Office Hours
Available via email, phone, zoom etc.
Department Liaison
College of Arts and Sciences (Biological Sciences, Chemistry, Physics, Psychology); School of Social Work
Education and Training
MLS, University at Buffalo
JD, University at Buffalo
BS, Hobart & William Smith Colleges
Publications
McCormick, A., Russell, C.-K., & Plassche, K. (2022). The Impact of the COVID-19 Pandemic on Tenure-Track Librarians. portal: Libraries and the Academy, 22(4), 879–917. https://doi-org.gate.lib.buffalo.edu/10.1353/pla.2022.0046.
McCormick, A. (2021). Collection Development for Librarians in a Hurry: A Survey of the Physics Resources of the Libraries of the Association of American Universities. Issues in Science and Technology Librarianship, (96). https://doi-org.gate.lib.buffalo.edu/10.29173/istl68
McCormick, A., Adams, S. A., Dunbar, H., & McLean-Plunkett (2020). Teaching Copyright Law through Participatory Involvement in an Unconference Setting. Journal of Copyright in Education and Librarianship, 4(1), 1-13. Retrieved from JCEL website (also available in UBIR)
McCormick, A. (2014). Copyright, fair use and the digital age in academic libraries: A review of the literature. SLIS Student Research Journal, 4 (2). Retrieved from SJSU Scholar Works (also available in UBIR)
Research Guides
Each subject taught at the University has a research guide available for your use. The research guides are a compilation of library resources for a particular subject that are prepared by the librarian who specializes in a subject area.
Search UB Research Guides. The default listing is by subject - click into a SUBJECT for a guide listing. Or, you may search by owner (use my name) for an alternative listing.