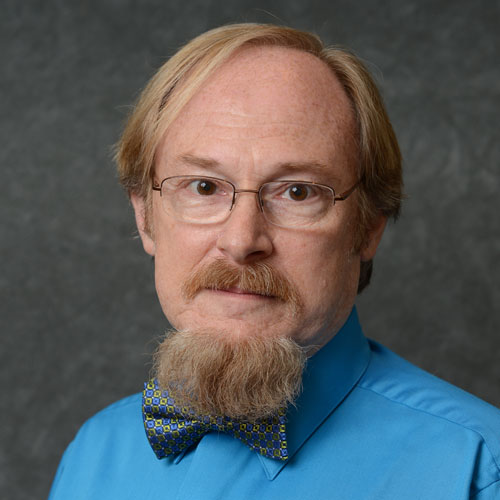 David J. Bertuca
Map Librarian
116 Lockwood Memorial Library, North Campus
Buffalo, NY 14260

dbertuca@buffalo.edu
Office Hours
By appointment.
Department Liaison
Geography
Responsibilities
Provides map/cartographic-related collections, research, and instructional support for all departments. Also provides general and specialized reference services at reference desks and via appointments.
Inter-disciplinary research assistance for cartographic materials.
Provide teaching for maps and cartographic materials, EndNote and other software applications.
ArcGIS Authorization contact. Provides search assistance for GIS datasets.
Education and Training
MLS (cum laude): School of Information and Library Studies, State University of New York at Buffalo
BS (cum laude): School of Graphic Arts and Photography, Rochester Institute of Technology
Major: Professional Photography / Minors: Management, Psychology
Research
Teaching
LIS571 Organization and Control of Recorded Information I, Department of Library and Information Studies, University at Buffalo (2007-2010).
LIS702 Map Cataloging. School of Graduate Education, Department of Library and Information Studies, University at Buffalo (Fall 2009).
Post-Graduate Workshops/Training Sessions
Map Cataloging. All-day sessions to institutions and agencies (2005- ).
Editorships
New Maps and Books Editor: Base line: a Newsletter of the Map and Geography Round Table (MAGERT (Map and Geography Round Table, American Library Association)). Bi-monthly column: "New Maps and Cartographic Materials, Along with Other Items of Interest."
Associate Editor for Cataloging and Metadata: Coordinates: Online Journal of the Map & Geography Round Table (e-journal) Map and Geography Round Table (MAGERT), American Library Association (2004-2011).
An online, peer-reviewed serial publication; also member of the Technical Committee, 2004-2010
Editor: NEMO Newsletter archive of printed editions
Editorial Board, Old Fort Niagara Publications Committee. Edit manuscripts, copy-proofing, and provide technical/layout assistance for scholarly monograph publications.
Website editorships
North East Map Organization (NEMO)
Upstate New York Science Librarians (NYSCILIB)
Other Service Interests include
National map organizations, Map cataloging associations, regional academic library associations, campus and community map-related activities. Also serve on boards of several community organizations.

Other activities for various organizations with graphic design and layout production of newsletters, brochures, logos, and promotional materials.
Research Guides