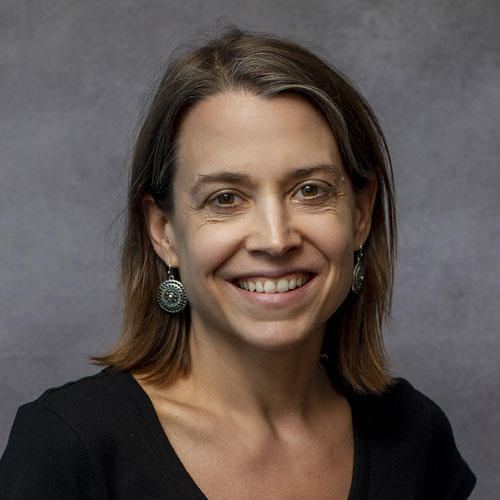 Heidi Dodson
Postdoctoral Fellowship in Digital Scholarship
323 Lockwood Memorial Library, North Campus
Buffalo, NY 14260

Ph: 716-645-8586
Fax: 716-645-3859
heididod@buffalo.edu
Education and Training
BS, Biology, Southeast Missouri State University, 1996
MLIS, University of Texas, 2001
PhD, History, University of Illinois, 2016
Awards and Honors
Research Fellowship, Center for Missouri Studies, 2018
Lewis E. Atherton Dissertation Prize, State Historical Society of Missouri, 2016
Best Paper Prize, Triangle African American History Colloquium, University of North Carolina, 2014
Publications
(In press), "Tenant Farming and Sharecropping," in World of Jim Crow America: A Daily Life Encyclopedia (ABC-CLIO)
(In press), "Rural Housing," in World of Jim Crow America: A Daily Life Encyclopedia (ABC-CLIO)
Book review, Slavery on the Periphery: The Kansas-Missouri Border in the Antebellum and Civil War Eras. By Kristen Epps (Athens: University of Georgia Press, 2016), Missouri Historical Review 112, no. 1 (October 2017): 76-78.
"Race and Contested Rural Space in the Missouri Delta: African American Farm Workers and the Delmo Labor Homes, 1940-1951," Buildings & Landscapes 23, no. 1 (Spring 2016): 78-101.
Book review, Been Coming Through Some Hard Times: Race, History, and Memory in Western Kentucky. By Jack Glazier (Knoxville: University of Tennessee Press, 2012), Journal of Social History 49, no. 3 (Spring 2016): 757-758.
Research
Twentieth-century African American history, migration, rural Black freedom struggles and community-building, oral history, environmental history, digital and public humanities, race and landscape.
Presentations
Recent Presentations
"Pinhook, Missouri: A Story of Strength, Struggle, and Displacement," Black Communities: A Conference for Collaboration, April 23-25, Durham, North Carolina.
Invited Talk, "Crossing into Peonage: Black Rural Workers and Racial "Dead Lines" in the Missouri Bootheel," Place, Race, and Space Seminar, Langston Hughes Center and Hall Center for the Humanities, April 9, 2018, University of Kansas.
"Black Educational Activism and White 'Grudging Compliance' in the Missouri Bootheel, 1948-1968," Association for the Study of African American Life and History, Sept. 27-Oct. 2017, Cincinnati, Ohio.
"Vanishing Black Landowning Communities: Uncovering the Connections between Place and Activism in the Missouri Delta," Organization of American Historians Annual Meeting, April 7, 2017, New Orleans, Louisiana.