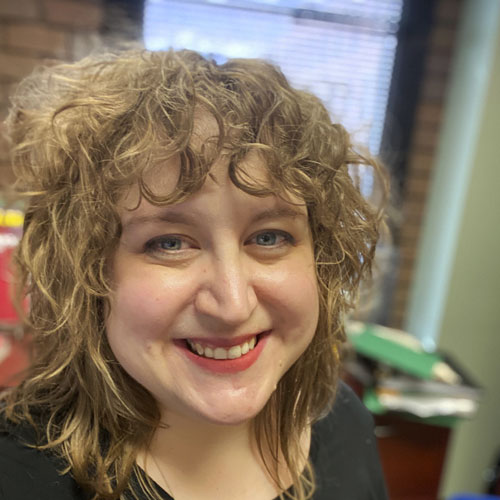 Molly Dahl Poremski
Social Science and Humanities Librarian
Pronouns: she/her
423 Lockwood Memorial Library, North Campus
Buffalo, NY 14260

poremski@buffalo.edu
Office Hours
Schedule an appointment with me!
https://calendly.com/poremski/research-help
--
The University at Buffalo is committed to ensuring digital accessibility for people with disabilities. We are continually improving the user experience for everyone and applying the relevant accessibility standards to ensure we provide equal access to all users. If you experience any difficulty in scheduling an appointment with a librarian on this website, we will provide an alternative means of making an appointment with a librarian. To request assistance or provide suggestions about improving the user experience, please contact Libraries Administration via email jbachert@buffalo.edu or phone 716-645-2817.
Department Liaison
Graduate School of Education, Romance Languages and Literatures, Linguistics, Asian Studies, Global Gender Studies, Africana and American Studies
Education and Training
MLS, University at Buffalo, 2005
BA, French and Spanish, University at Buffalo, 2002
Publications
Amy Vilz and Molly Poremski "Perceptions of Support Systems for Tenure-Track Librarians." College & Undergraduate Libraries 22, no. 2 (2015)
Molly Dahl Poremski "Evaluating the landscape of digital humanities librarianship." College & Undergraduate Libraries 24, no. 2-4 (2017)