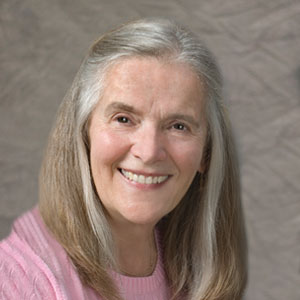 Pamela Rose
Liaison and Special Projects Librarian
109 Abbott Hall, South Campus
Buffalo, NY 14214

pmrose@buffalo.edu
Office Hours
11:00 am - 7:30 pm
Education and Training
BA, Anthropology, 1990
MLS, 1995
Employment
Abbott Library, University at Buffalo, 1965- present.
Awards and Honors
Excellence in Library Service Award, Western New York Library Resources Council, 2021
Choice Award, American Library Association, as member of the Librarian Reserve Corp citation reviewing team for the World Health Organization COVID-19 Research Database, 2021
Buffalo Zoo Docent Organization Volunteer Team of the Year - Life Sciences Mentoring Program, 2018
Professional Staff Senate Outstanding Service Award, 2008
Buffalo Zoo Docent Organization Volunteer Service Recognition, 2005
Publications
"One Health: Connecting the Dots", Against the Grain, v. 30 no. 4, Sept. 2018, p. 26-28.
"Development of a universal book and journal donation resource", Library Collections, Acquisitions, and Technical Services Volume 27, Issue 3 , Autumn 2003, Pages 305-316.
"miniMedical School: Library Support for Sophisticated Consumers", Journal of Consumer Health on the Internet, v.74 (4), 2003, Pages 25-30.
"An International Resource for Donation Programs", MLA News International section, January 2003.
"You Don't Want This Kind of Dog," Rare Insight Magazine, December 1998.
"A Focus Group Approach to Assessing Stress at the Reference Desk", with Kristin Stoklosa and Sharon Gray, Reference & User Services Quarterly, v.37 no. 2 (Spring 1998).
"Media Illustrating Media: a Mediagraphy," Journal of Academic Media Librarianship v.2 #1, Winter 1994.
"How Green is Your Library," Relevant Issues Section Bibliography, MLA News, no.159:3, October 1993.
Research Guides
Professional Memberships
Medical Library Association
Upstate New York and Ontario Chapter (UNYOC)/MLA