Video Recording Studios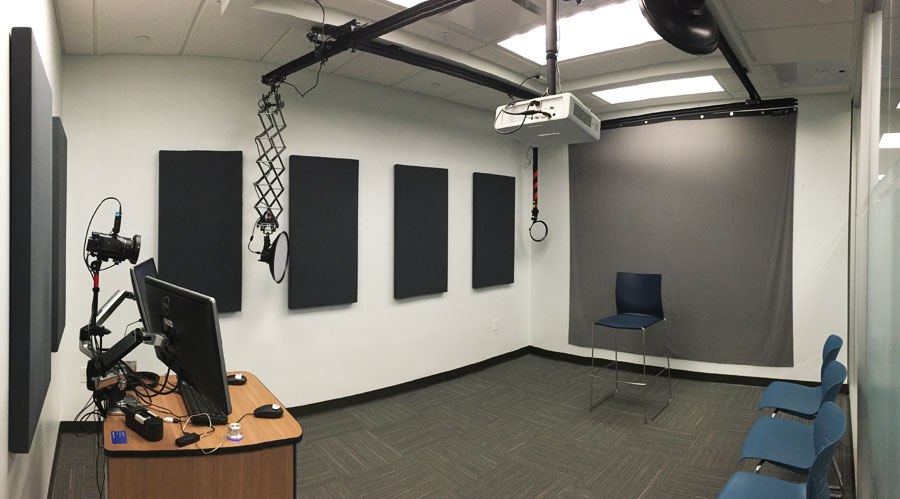 Whether you're creating full-length video presentations or short class projects, our Video Recording Studios in Silverman Library make the process fast and easy.
Video Recording Studios are great for:
Rehearsing for class presentations
Presenting research papers, thesis or dissertation defenses
Creating videos for online instruction, such as MOOCs
Creating ePortfolio materials or video essays
Recording mock interviews or patient interactions
Green screen effects
---
Before you arrive
Make sure you have a reservation.
Dedicate a flash drive with a minimum of 500 MB free space just for video recording work. Sharing a drive with important files like class project assignments or research papers is not recommended. 1 GB will store about 25 minutes of recording.
At the time of your reservation
No food or drink is permitted in the recording studios.
Stop at the Silverman Service Desk to verify your reservation with your UB card.
Staff will unlock the studio and go over the equipment checklist with you.
Our software will automatically save your video file to your USB drive. If there is a problem saving please contact Library staff.
All workstations reboot promptly at midnight, removing anything saved to the desktop.
---
Reserve Now