Biomedical Education Building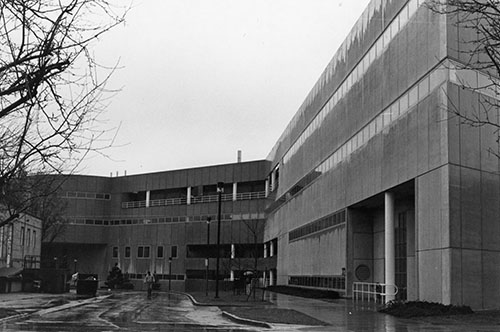 ---
Current Name:
Biomedical Education Building
Former Name:
Cary-Farber-Sherman Addition (1986-1996)
Location:
South
---
Historical Note:
The Biomedical Education Building is attached to the Cary-Farber-Sherman complex at the west side of Cary Hall. When it was completed, the building's nearly 300 rooms increased the School of Medicine and Biomedical Sciences' facilities by nearly 40 percent. In addition to classrooms, study rooms, and laboratories, the Biomedical Education Building houses the Department of Medical Education and Museum of Neuroanatomy.
---
History/Chronology:
1986 -- (September) Construction completed
1996 -- (February 22) The Cary-Farber-Sherman Addition is renamed the Biomedical Education Building
---
Original Architect:
Cannon Design
Construction Cost:
$19.5 million
Original Size:
183,651 gross sq. ft.