UB Anderson Gallery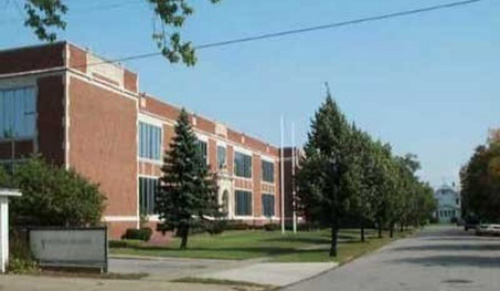 ---
Current Name:
UB Anderson Gallery
Former Name:
David Anderson Gallery
Former Name:
Public School 83
Location:
Off Campus
---
Historical Note:
In 1987, Buffalo native and New York City gallerist David Anderson purchased the former Public School 83 building. Renovation of the building was completed in 1991, at which time Anderson moved the contents of his New York City gallery to Buffalo. In 2000, Anderson donated the gallery to the University at Buffalo. The gift included 1,200 works of art, the archive of the Martha Jackson and David Anderson galleries, and a trust to assist with exhibition and gallery support.
Today, the mission of UB Anderson Gallery is education, research and maintenance of the University's permanent collection. The museum fulfills its educational mission by presenting exhibitions and programs in support of the curriculum, and by providing study and research opportunities.
---
Namesake:
David K. Anderson was introduced to the art world at an early age by his mother, New York City gallerist Martha Jackson. While studying business at UB, Anderson spent his summers working in his mother's New York City gallery. In 1961, Anderson opened a gallery in Paris. Upon his mother's death in 1969, he returned to the United States and took over operations of her gallery. David Anderson returned to the City of Buffalo with his family in the early 1980s. In 2000, he donated the Anderson Gallery to the University at Buffalo. David Anderson died in 2009.
---
History/Chronology:
1931 -- (August) Construction completed on Public School 83
1987 -- David Anderson purchases the former Public School 83 building
1991 -- Renovations of the building, including a two-story glass-walled addition are completed
2000 -- The Anderson Gallery is donated to the University at Buffalo
Original Size:
31,673 gross sq. ft.