Edgar C. Beck Hall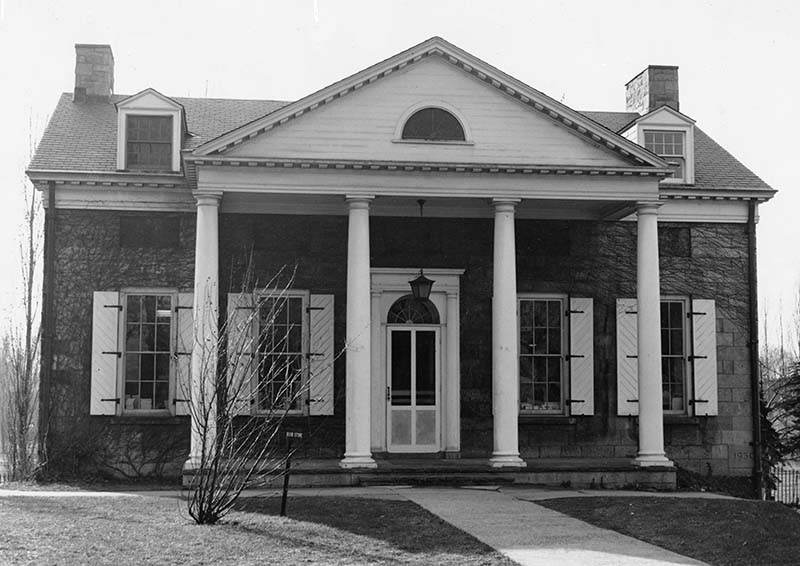 ---
Current Name:
Edgar C. Beck Hall
Former Name:
University Bookstore (1931-1953)
Former Name:
Faculty Club (1953-1962)
Former Name:
Old Faculty Club (1962-1977)
Location:
South
---
Historical Note:
Beck Hall, originally the university bookstore, is one of the many architectural jewels of UB's South Campus designed by E.B. Green. It was modeled after the Holland Land building in nearby Batavia, New York. Beck Hall presently houses offices for the School of Nursing.
---
Namesake:
Edgar C. Beck, M.D. (1895-1975) graduated from the University of Buffalo Medical School (Class of 1919) and joined its faculty in 1921. One of the first physicians in the United States to treat diabetic comas, Beck received the Capen Award for alumni in 1957. Retiring in the late sixties, he had served as a member of the Medical School faculty for nearly 50 years.
---
History/Chronology:
1930 -- Construction started
1931 -- (June) Construction completed
1952 -- The University Bookstore moved to Norton
1953 -- Building became the Faculty Club
1962 -- Building became known as the Old Faculty Club when it served as offices for the Vice-president for Health Sciences and no longer used as a faculty club. (The Faculty Club moved into a wing of Harriman)
1977 -- (January 26) The building was named Edgar C. Beck Hall by the SUNY Board of Trustees
---
Original Architect:
Edward B. Green
Construction Cost:
$29,141.01, paid for by the University and repaid by the Bookstore profits
Original Size:
5748 sq. ft