Carolyn Tripp Clement Residence Hall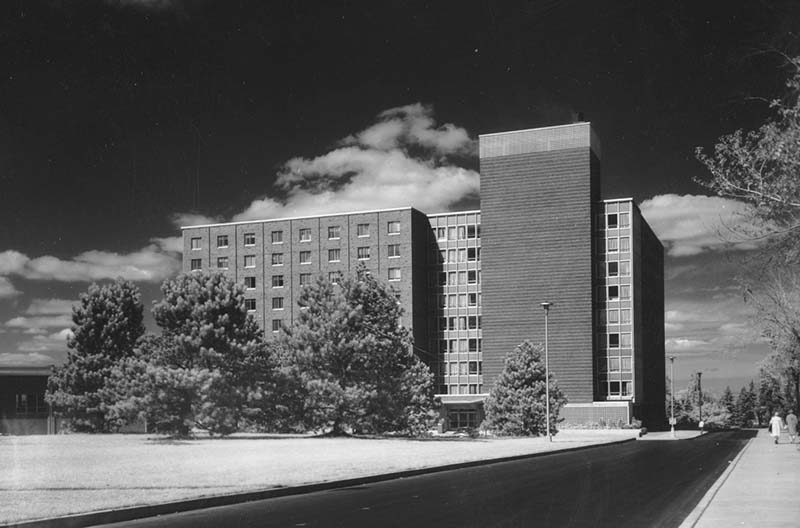 ---
Location:
South, Residences
---
Historical Note:
Clement Hall was originally built as an all women's dormitory. It was the seventh dormitory to be built for the school. It continues to be used as a residence hall today, housing 500 students of both sexes.
---
Namesake:
Carolyn Tripp Clement (1861-1943) was the wife of Stephen M. Clement. She was a distinguished community leader and philanthropist who served on the University Council from 1920 until 1941. She donated her home at 786 Delaware Avenue to the American Red Cross and contributed $80,000 to the University of Buffalo.
---
History/Chronology:
1964 -- (Spring) Completion of Carolyn Tripp Clement Hall
1964 -- (October 9) Cornerstone Ceremony and Dedication
---
Original Architect:
James, Meadows & Howard
Original Contractors:
BAW Construction Co.
Construction Cost:
$2,462,000