Crosby Hall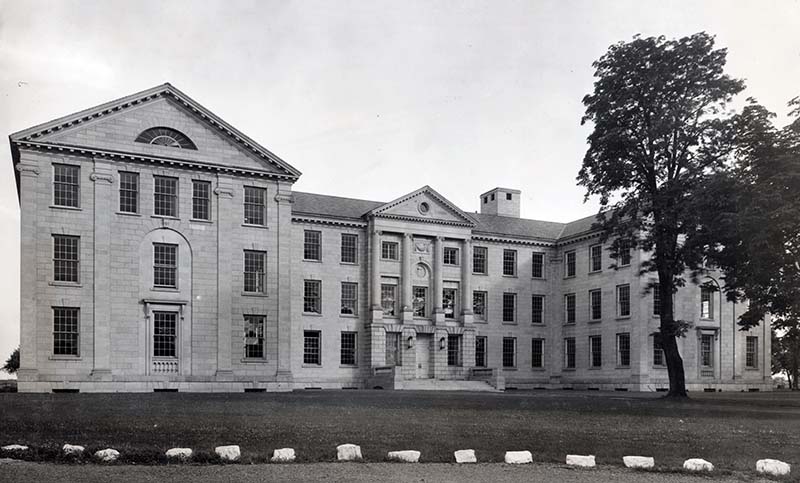 ---
Location:
South
---
Historical Note:
The building of Crosby Hall came at a time in the University was at a rapid expansion. As Chancellor Samuel Capen said during his dedicatory address on April 28, 1932:
"Crosby Hall is to the University of Buffalo more than just a building, beautiful and aptly designed for specific instructional purposed. It is at once a fulfillment and a release. It represents the fulfillment of a plan long cherished by Mr. Crosby and the members of his family, as well as by the University community, for the beautification of this campus. For the School of Business Administration it represents a release from limitations which prevented free functioning and growth. It marks the beginning of a new chapter in the altogether unusual history of this University."
Crosby Hall was the first permanent home of the School of Business Administration and now houses studios and office space for the School of Architecture and Planning.
---
Namesake:
William H. Crosby (d. 1944) served as treasurer of the University and chair of the finance committee. He and his family gave $400,000 to the University for the reconstruction of East Hall, a former county building. The original intention was to use the gifts of the Crosby family to renovate the former county building known as East Hall, and rename the building as Crosby Hall. However, the University decided it was better to demolish the old building, and use the site for an entirely new structure.
---
History/Chronology:
1929 -- (October 7) University Council names Crosby Hall in honor of the contributions of Mr. and Mrs. William H. Crosby, and their children, Helen Crosby, Margaret Crosby McLean, Harry E. Crosby and William Crosby Gardner, to the development of the University.
1931 -- (January 24) Cornerstone ceremony
1931 -- (August) Building Completed
1932 --(April 28) Dedication of Crosby Hall. It became the first permanent home of the School of Business Administration
---
Original Architect:
Edward B. Green & Son
Construction Cost:
$400,000
Original Size:
61,179 sq. ft.