Washington and Seneca Streets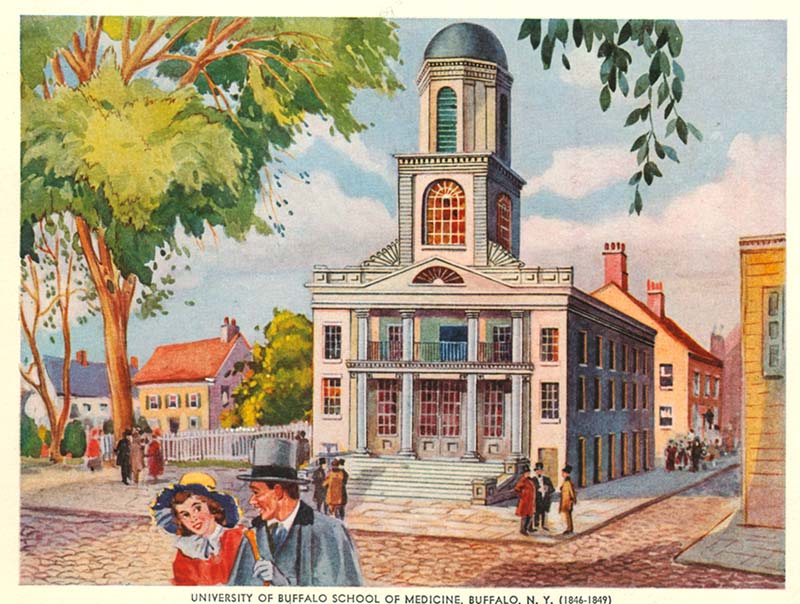 ---
Current Name:
Former Name:
First Baptist Church
Former Name:
First Medical Building
Location:
Downtown, Lost Buildings
---
Historical Note:
The first course of medical lectures opened on February 24, 1847, with an attendance of sixty-six registered students. The council of the university leased the First Baptist church on the corner of Seneca and Washington streets to be their first building. It was in use from 1847-1850. The Buffalo Medical Journal announced in its December 1846 issue: "The council has been fortunate in obtaining a building admirably adapted for a medical college. Had it been erected with a view to this purpose it could hardly have been improved."