Gerald F. MacKay Heating Plant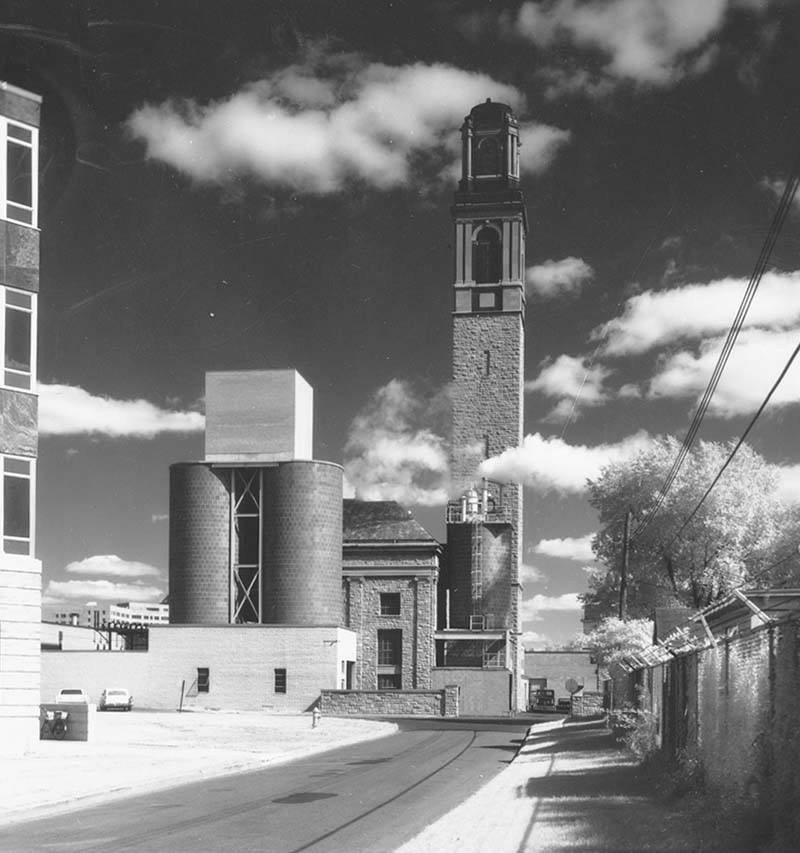 ---
Current Name:
Gerald F. MacKay Heating Plant
Former Name:
Campus Power Plant (1931-1966)
Location:
South
---
Historical Note:
MacKay Heating Plant is the South Campus heating facility with a recognizable landmark tower. Built in 1931, it provides steam heat for all of South Campus' principal buildings. In the Fall 2004 the four tremendous boilers were removed from the building. Those boilers once generated 60,000 pounds of steam per hour and transmitted the heat through one and half miles of tunnels beneath the campus. Today there are stationary engineers that use the building management system to allow remote monitoring of the campus HVAC systems.
---
Namesake:
Gerald F. MacKay (1906-1965) was the Director of the Physical Plant at the University for almost 20 years. He joined the University staff in 1947 after many years as an industrial power plant engineer. Originally supervisor of the campus Power Plant, he was named director of the entire physical plant in 1951. At his death in July 1965, he was President of the Eastern region of the National Association of Physical Plant Administers of Colleges and Universities.
---
History/Chronology:
1931 -- Construction of building started
1931 -- (June) Construction completed
1931 -- (November 17) Cornerstone ceremony.
1966 -- (August 30) Naming ceremony for the Gerald F. MacKay Power Plant
1973 -- MacKay was renovated
2004 -- (October) another renovation was completed at a cost of around $11,000,000
---
Original Architect:
Edward B. Green & Son
Original Size:
16,181 sq. ft.
Renovation Contractors:
Nicolson & Hall Corp. (1973)
2nd Renovation Contractors:
SUCF, Fontanese, et al (2004)