Erie County Almshouse and County Hospital complex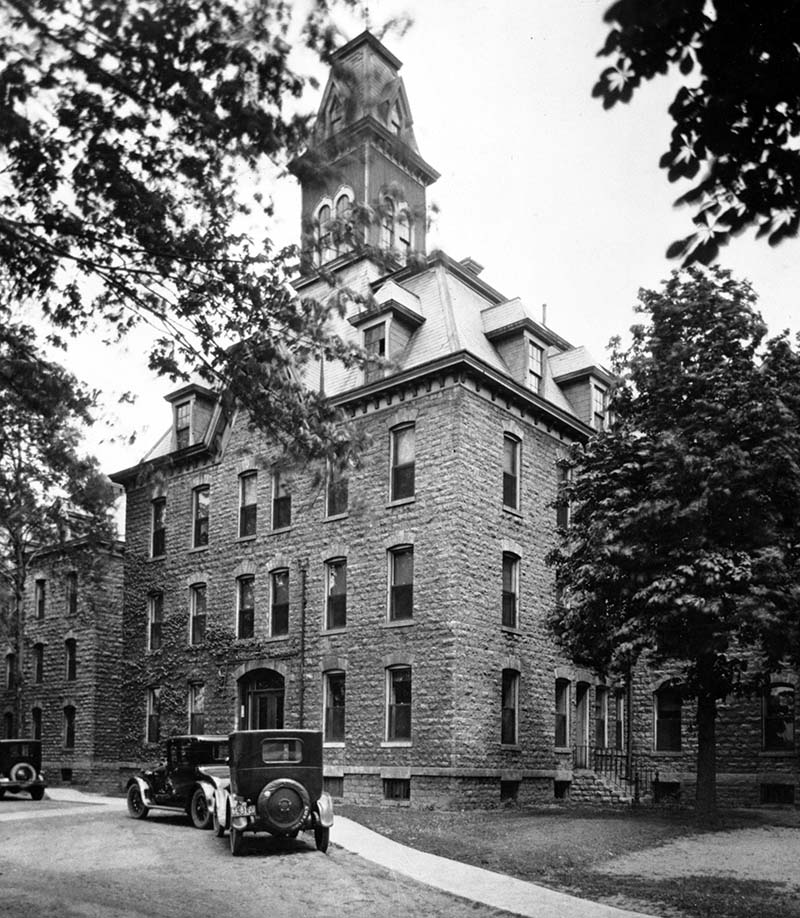 ---
Location:
South, Lost Buildings
---
Historical Note:
The campus of the University of Buffalo (now the South Campus at the State University of New York at Buffalo) was originally the site of the Erie County Almshouse and County Hospital.
When the University Council members learned that the County planned to relocate the Almshouse, they decided that the Almshouse grounds would be the perfect location for the development of its campus. In 1909 the University bought 106 acres of the land from the County. It later purchased an additional 72 acres from the County and private individuals.
On February 1919, the University announced a competition for the landscape design for the new campus. As it was stated in the 1923 Iris yearbook, "Landscape architects throughout the country competed for the prizes, and the jury, composed of the state commissioner of education, two architects from New York City, and two members of the University Council awarded the first prize to Hallam L. Movius of Boston." A general plan and perspective of the campus was then drawn up and the architects, McKim, Mead, and White, started designing the first University buildings in the colonial-classic style.
The University's new campus, formally dedicated in 1920, consisted of mainly the former buildings from the Almshouse (after moving into their new campus they continued to use the dilapiated hospital buildings until Foster Hall, the first University building was completed in 1922). In 1921 construction was begun on Foster Hall, the first McKim, Mead and White building to be constructed. It wasn't until 1927 that the former County Hospital main building was modified to become Hayes Hall where the University's administration was housed.
---
History/Chronology:
1851 -- Almshouse moved from Black Rock to "Buffalo Plains" (now South Campus)
1855 -- Main building destroyed by fire and rebuilt
1865-1866 -- Insane asylum built
1874 -- Insane asylum enlarged
1878 -- Insane asylum enlarged
1895 -- Consumptive hospital built
1927 -- Hospital main building renovated and modified to become Hayes Hall
---
Original Architect:
Sasaki, Dawson, Demay & Associates, Inc.