Edward Michael Hall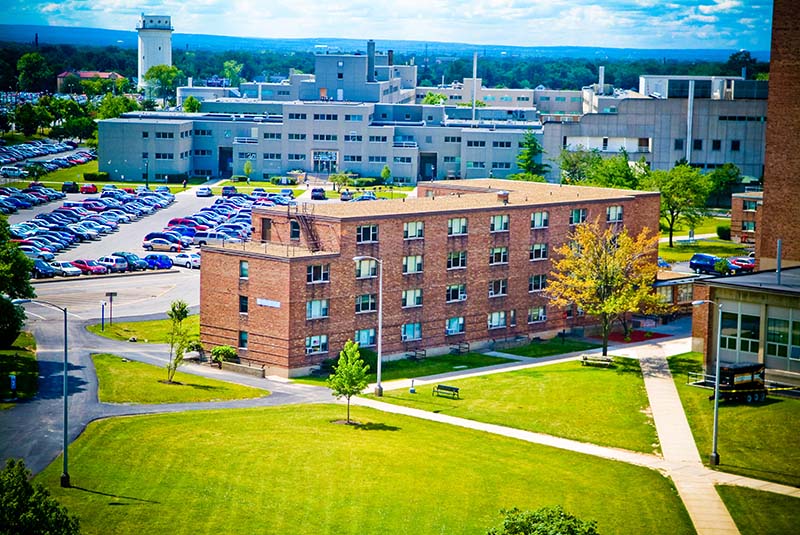 ---
Location:
South, Residences
---
Historical Note:
Michael Hall was the fourth Residence Hall to be built on Main Street campus. After the completion of Schoellkopf, Cooke (now Pritchard), and Macdonald Halls, it was built to provide additional housing for men.
---
Namesake:
Edward Michael (1850-1951) was a member of the University Council for 50 years and the Chairman of its Building and Grounds Committee for thirty years. Michael is credited for the idea to purchase the site that is now UB's South Campus. In 1861, it is believed that a young Edward Michael played leapfrog with Abraham Lincoln and his sons Tad and Willie. Lincoln was staying at the Americana Hotel (owned by Michael's father) in Buffalo on the way to his first inauguration in Washington D.C.
---
History/Chronology:
1954 -- (May) Announcement that a new residence hall is to be constructed to meet high demand for student housing.
1954 -- (October) Construction started on new residence hall; its cornerstone is laid and it is dedicated Michael Hall
1955 -- (February) Michael Hall is completed
---
Original Architect:
James, Meadows & Howard
Construction Cost:
$500,000
Original Size:
37,719 sq. ft.