Schoellkopf Hall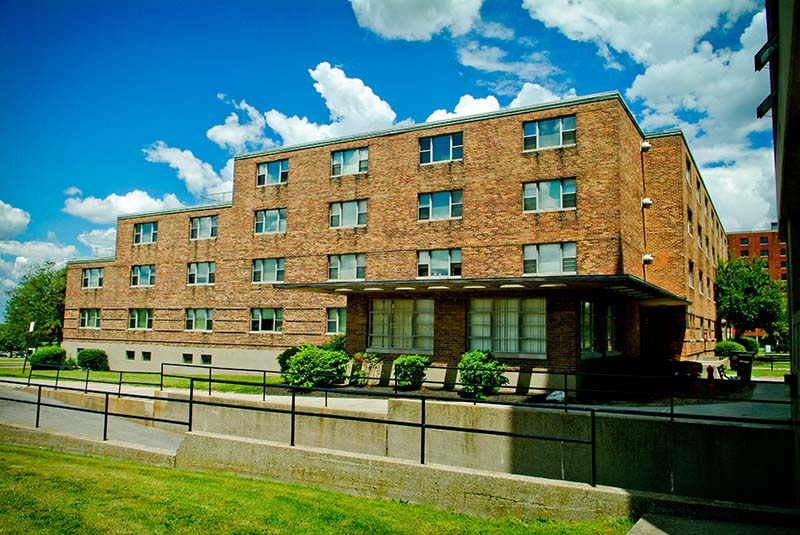 ---
Location:
South, Residences, Lost Buildings
---
Historical Note:
Schoellkopf Hall was built as one of four matching dormitories surrounding Kimball Tower including Cooke (now Pritchard), Michael, and MacDonald Halls. It was originally built as a men's residence Hall.
---
Namesake:
Schoellkopf family: Jacob Frederick Schoellkopf (1819-1899) emigrated to Buffalo from Germany in 1844. After a few years he established Schoellkopf & Company which became the largest sheep tannery in the world. He is most known for his purchase of the Niagara Falls water and power rights in 1877. Forming the Niagara Falls Hydraulic Power & Manufacturing Company Schoellkopf became the first to generate electricity using Niagara Falls. The money for Schoellkopf Hall was generously donated by his descendants as a permanent memorial to the family.
---
History/Chronology:
1952 -- Construction started on Cooke, MacDonald, and Schoellkopf halls.
1952 -- (March 25) Groundbreaking ceremony
1952 -- (November 5) Cornerstone ceremony
1953 -- (November 15) Dedication of Schoellkopf Hall
---
Original Architect:
James & Meadows
Construction Cost:
$1,500,000 (for all three dormitory buildings)
Original Size:
37,719 sq. ft.