DeWitt Sherman Hall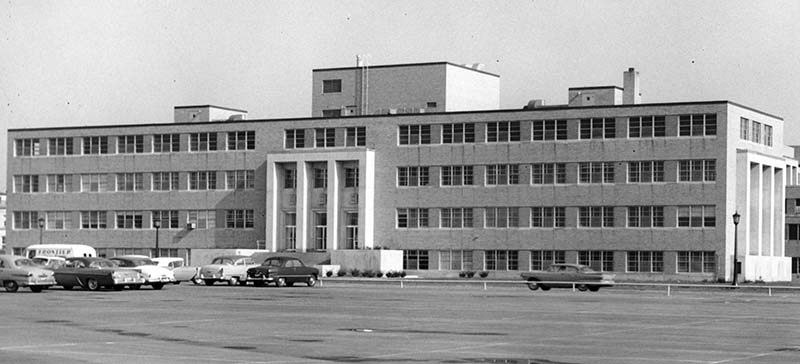 ---
Location:
South
---
Historical Note:
Both the will of Dr. DeWitt H. Sherman and Mrs. Sherman's Trust Agreement provided for the erection of a new Medical School building to be known as "DeWitt Sherman Hall."
---
Namesake:
Dr. DeWitt Halsey Sherman (1864-1940). Professor of Pediatrics, 1909-1929, he developed the department of pediatrics at the University of Buffalo and guided the expansion of Children's Hospital. A graduate of the medical school, class of 1891, he left the bulk of his estate to the University of Buffalo Medical School, and with the bequest and generous gift of Mrs. Sherman, almost $500,000 was used in the construction of a new medical building.
---
History/Chronology:
1958 -- (September) Completion
1958 -- (October) Cornerstone ceremony
1958 -- (October 18) Dedication of DeWitt Sherman Hall
1970 -- (June) Construction on the Sherman Hall Annex is completed.
---
Original Architect:
James, Meadows & Howard
Construction Cost:
$1,600,000
Original Size:
87,608 sq. ft.
---
Renovation Architect:
Thomas Justin Imbs
Renovation Cost:
$1.3 million
Renovation Size:
29,012 gross sq. ft.
Renovation information pertains to the Sherman Hall Annex