Daniel H. Squire Hall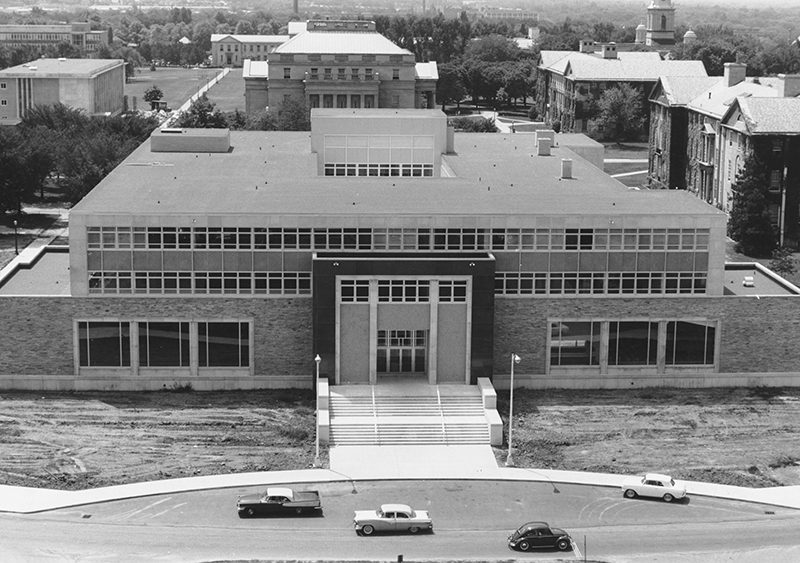 ---
Current Name:
Daniel H. Squire Hall
Former Name:
"New" Charles P. Norton Hall (1961-1986)
Former Name:
Norton Union (familiar)
Location:
South
---
Historical Note:
Squire Hall, originally built as a student union (when it was Norton Hall), underwent extensive renovations in the mid-1980's and is now the home of UB's nationally recognized School of Dental Medicine. The renovations, including an 80,000-square-foot addition, helped provide space for all of the dental school's advanced clinics and labs.
---
Namesake:
Daniel H. Squire (1869-1935) was a graduate of the first Dental School class, graduating in 1893. He was a professor in the Dental School for 26 years and its dean from 1912-1935.
Charles Phelps Norton (1858-1923) was Chancellor of University of Buffalo from 1905 until 1920. He was one of the founders of the University of Buffalo Law School. He left his estate to the university on the condition that within 3 years of the probate of the will, all principal and interest be applied to the erection of a building known as Norton Hall to be used for student activities and as a meeting place.
---
History/Chronology:
1961 -- (Spring) Construction on student union started
1961 -- (April 17) Groundbreaking ceremony
1961 -- (October 21) Cornerstone ceremony
1962 -- (June) Completion of building
1962 -- (September) Opening of building ("Old Norton Union" renamed Harriman Hall)
1962 -- (November 10) Dedication of Norton Hall
1976 -- (December) UB Administration publishes a "campus plan" that outlines converting the Union into added Dental facilites.
1977 -- (January 26) Norton Hall is renamed Daniel H. Squire Hall (The name "Norton Hall" was transferred to a facility on North Campus).
1981 -- (summer) Students organized the KABOSH Committee in order to find a new home for the Union. The Ketter administration rejects the plan and students focus on saving Squire. Eight hundred students gather in Haas Lounge to protest the closing.
1981 -- (December 16) In protest, UB Sociology Professor, Ed Powell refuses to leave the building after its closing and is arrested for criminal trespassing.
1982 -- (February 3) Approximately 400 students stage a sit-in to protest Squire's closing. Eighty-seven students remain after Public Safety orders the building's evacuation and are arrested for criminal trespassing.
1982 -- (February 26) Squire Hall officially closes. Over 200 students hold a sit-in. Thirty-two refuse to leave at closing time and are charged with criminal trespass. President Ketter suspends the 32 students as his last act in office as President of UB.
1986 -- (September 20) Rededication of Norton Hall as Daniel H. Squire Hall
---
Original Architect:
Duane Lyman & Associates
Original Contractors:
BAW Construction Co., Inc.
Construction Cost:
$3,750,000
Original Size:
172,508 sq. ft.
---
Renovation Architect:
Michael Azarian of Rogers, Burgun, Shahine & Deschler, Inc., New York City
Renovation Contractors:
LeCesse Bros. Construction Co