Christopher Baldy Hall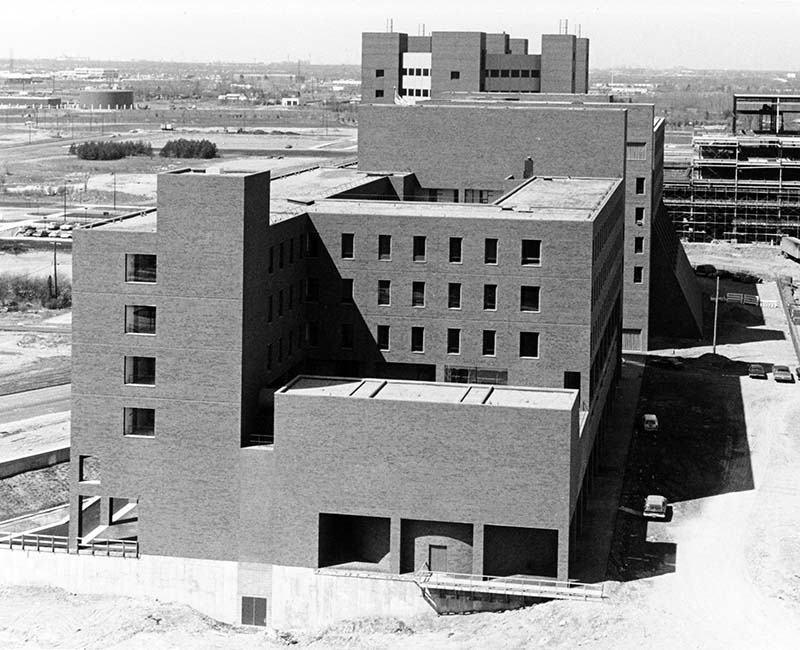 ---
Location:
North
---
Historical Note:
Baldy Hall is the home of the Graduate School of Education, the Graduate School of Social Work and the Department of Library and Information Studies. Before Baldy Hall was built on the North Campus, the departments of Education were scattered in nine different locations; including Foster Hall on South Campus, Ridge Lea Road Campus, Winspear Avenue, and a Presbyterian church.
---
Namesake:
Christopher Baldy (1885-1959) was a Buffalo native who graduated from the law school in 1910. During his long and successful career Baldy was an active member of the Alumni Association and a member of the University Council from 1950 to 1959. At his death, he left a bequest of $1.5 million to the University.
---
History/Chronology:
1973 -- (June) SUNY Board of Trustees names the Education and Philosophy building on North Campus "Christopher Baldy Hall."
1973 -- (October 24) SUNY Board of Trustees decided to name the central courtyard of Baldy Hall the Adelle H. Land Courtyard.
1974 -- (December) Completion
1975 -- (Fall) Building is occupied and used for teaching.
1976 -- (Spring semester) Faculty are relocated to Baldy Hall from South Campus.
1980 -- (May) Student murals are added to interior of Baldy Hall.
---
Original Architect:
Harry Weese & Associates of Chicago / Anthony Carlino & Associates of Buffalo
Construction Cost:
$6,811,000
Original Size:
186,298 gross sq. ft.