Lawrence D. Bell Hall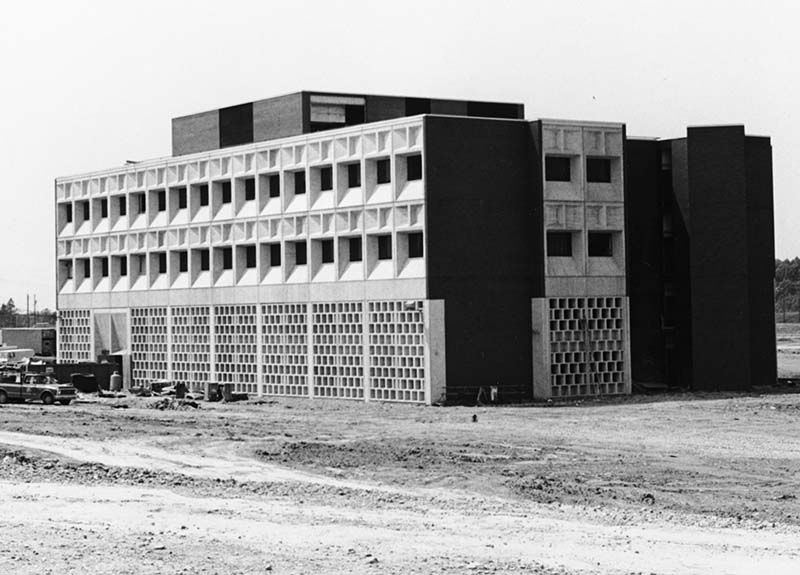 ---
Location:
North
---
Historical Note:
Bell Hall is one part of the major engineering hub on UB's North Campus along with Furnas and Bonner Halls. From the School of Engineering and Applied Sciences (SEAS), Bell houses the Departments of Computer Science and Engineering, Electrical Engineering, and Industrial Engineering. There are also several industrial engineering research facilities that "contain space for man-machine systems and human-factors research—tools used for the design of products and working environments that are more suitable for human labor" (description from the UB Building page, Bell Hall).
---
Namesake:
Lawrence D. Bell (1894-1956), aviation pioneer, founded Bell Aerosystems (Bell Helicopter-Textron today) in 1935. The innovative company was known for its major achievements in the aircraft business. It developed many aviation milestones including the first U.S. jet-powered airplane, the world's first commercialhelicopter, the world's first supersonic airplane, the world's first jet-powered and vertical takeoff and landing (VTOL) airplane (see Buffalo Magazine July 28, 1985).
In 1947 Bell received the Chancellor's Medal, the most prestigious award given by the University bestowed to individuals whose accomplishments have greatly added to the prestige of the city of Buffalo and to the University. Later in 1977 he was inducted into the National Aviation Hall of Fame and in 2004 he was inducted into the International Aerospace Hall of Fame. At his death in 1956, Bell left the University a significant amount of money for the School of Engineering.
---
History/Chronology:
1974 -- (December) Completion
1975 -- (September) Bell Hall is occupied.
---
Original Architect:
Marcel Breuer & Associates of New York City / Cannon Partnership of Niagara Falls (associate architect)
Construction Cost:
$3,053,000
Original Size:
66,609 gross sq. ft.