Willard H. Bonner Hall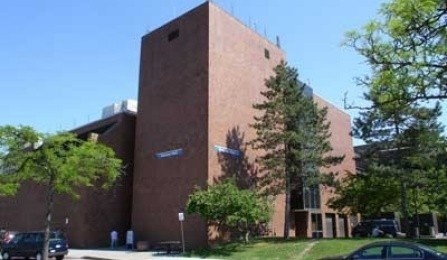 ---
Location:
North
---
Historical Note:
Originally intended to house the Educational Communications Center (ECC) and the WBFO studios, Bonner Hall today is home to the administrative offices for the School of Engineering and Applied Sciences and the school's Electrical Engineering department.
---
Namesake:
Willard H. Bonner (1899-1980) was an English professor at UB from 1922 until his retirement in 1968. After being appointed the James H. McNulty Professor of English in 1955, he served as graduate studies director for the next eleven years and was cited for his distinguished service in 1965. Bonner also served as the department's unofficial publicist for many years, because (as he wrote in the early 1970s) "I was on the job and available and people sought me as the voice of the Department for an enormous number of day-to-day things.
---
History/Chronology:
1982 -- (November) Construction completed
---
Original Architect:
Hamilton, Houston & Lownie of Buffalo
Original Contractors:
J. Migliore Construction Company of Tonawanda
Construction Cost:
$4,963,000
Original Size:
70,884 gross sq. ft.