Samuel P. Capen Hall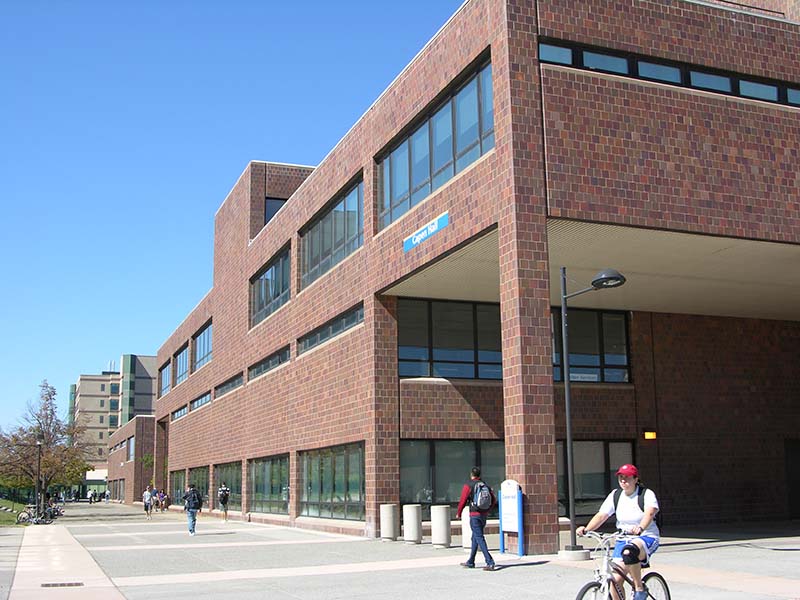 ---
Location:
North
---
Historical Note:
Capen Hall is home to the administration of the university and Libraries, including the offices of the President, Provost and Vice Provost for University Libraries. The original home of the Oscar A. Silverman Undergraduate Library and Science and Engineering Library, the building how houses the Oscar A. Silverman Library, University Archives, and The Poetry Collection. Several administrative and academic offices are also located in Capen, including the Office of Admissions and 1Capen.
---
Namesake:
Samuel P. Capen (1878-1956), the seventh Chancellor of the University, distinguished himself as the foremost authority on higher education in the United States. Known as the "Architect of UB," Capen transformed the University under his leadership from a small group of autonomous schools into a modern university of 14 divisions and a central campus.
---
History/Chronology:
1973 -- (October 25) SUNY Board of Trustees decides to name the new undergraduate library and administration building "Capen Hall" which was the former name of the Medical-Dental building on South Campus (now Farber Hall)
1977 -- (June) building completed
1977 -- (November 11) Dedication
1983 -- (August) Student services move into Capen
2004 -- Undergraduate Library and Science and Engineering Library services combined in Silverman
2010 -- Undergraduate Book Collection relocated to other UB Libraries
2011 -- University Honors College opens in Capen
2014 -- (December) Silverman 3rd floor closed for renovation; Collections, librarians and study spaces moved to Lockwood
2016 -- (August) Renovations complete
---
Original Architect:
Sasaki, Dawson & Demay
Original Contractors:
Albert Elia Building Company
Construction Cost:
$6,188,000
Original Size:
310,576 gross sq. ft.
---
Renovation Architect:
Architectural Resources and Perry Dean Rogers
Renovation Cost:
$7,200,000
Renovation Size:
45,000 sq. ft.
Oscar A. Silverman Library renovation (part of the Heart of the Campus initiative)