Center for the Arts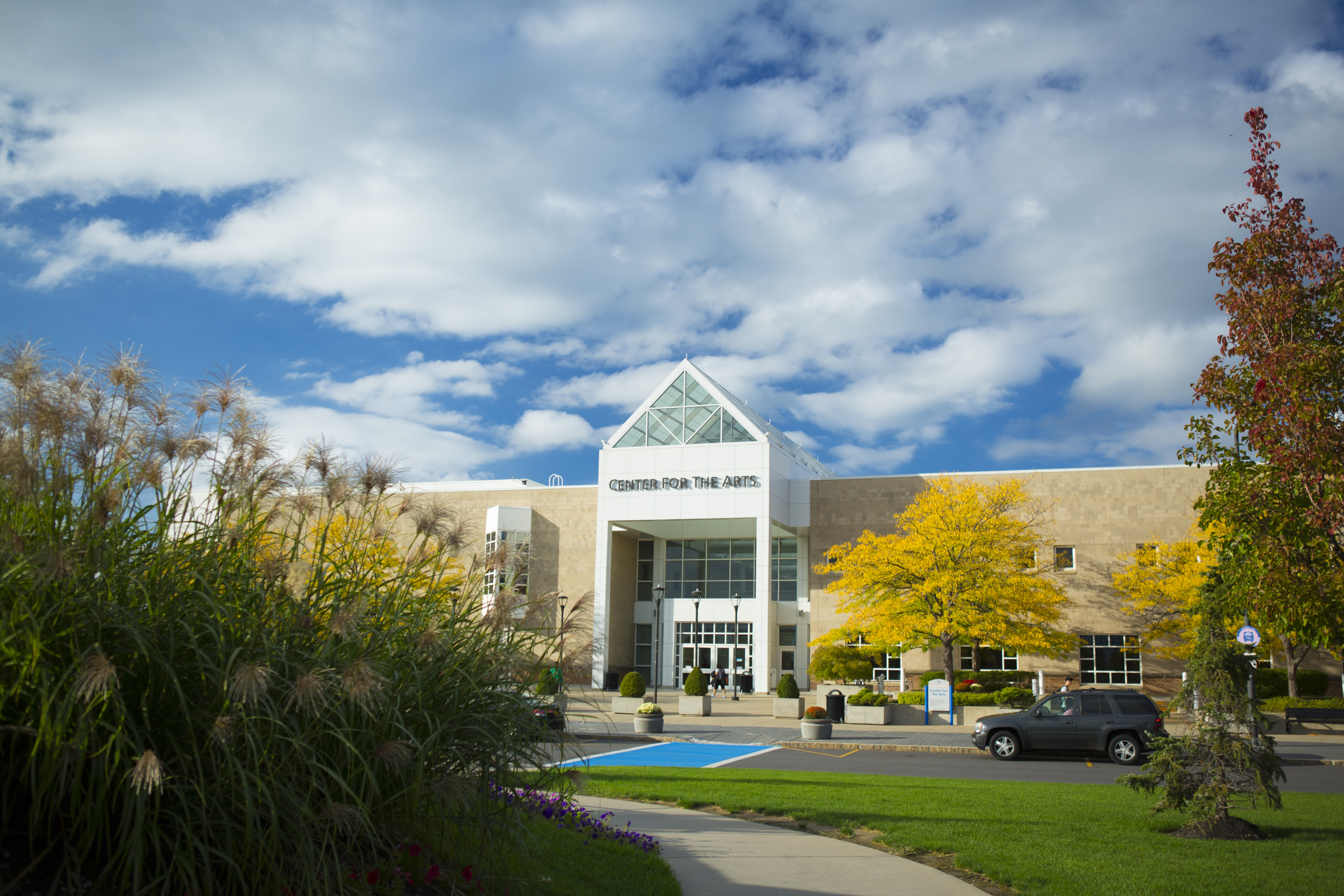 ---
Location:
North
---
Historical Note:
The Center for the Arts houses the academic departments of Visual Studies (includes Art and Art History), Art Management Program, Media Study and Theatre & Dance. It also houses the UB Art Gallery.
Striving to be an artistic resource by offering opportunities for performance and exhibition by students, local and regional professionals and national and international artists, Center for the Arts also provides a wide range of high quality performing arts and visual arts for campus, state and region.
Mainstage Theater – 1,750 seats
UB Art Gallery – 6,500 square feet of exhibition space on 2 floors
Atrium Lobby – Vaulted ceiling with a capacity for standing reception for 2000 people. Can accommodate 600 people seated at tables.
Drama Theater – 400 seats – principal performing space for the Department of Theater and Dance
Screening Room – 200 seats for the Department of Media Study
Green Room – has full kitchen and video system
Black Box Theatre - has a 150 seat capacity which can be used for experimental theater as well as multi-media presentations.
Rehearsal Workshop Theatre – 150 seat room used for experimental theater
Also houses numerous classrooms, administrative offices, a student gallery, a television-production studio, a foundry, two dance studios, and studios for sculpture, computer-design, painting, video, audio-recording, and etching and printmaking.
At the time of its creation, the Center for the Arts was one of the most environmentally friendly buildings on the North Campus.
---
History/Chronology:
1994 -- Building opened as the "Fine Arts Center" for the Fall semester.
1994 -- Dedicated at "The Center for the Arts"
---
Original Architect:
Gwathmey and Siegel of New York City
Original Contractors:
Bhandari/Sundt of Syracuse, NY, under the direction of Scaffidi & Moore of Buffalo
Construction Cost:
$50,000,000
Original Size:
236,550 gross sq. ft.