Flickinger Court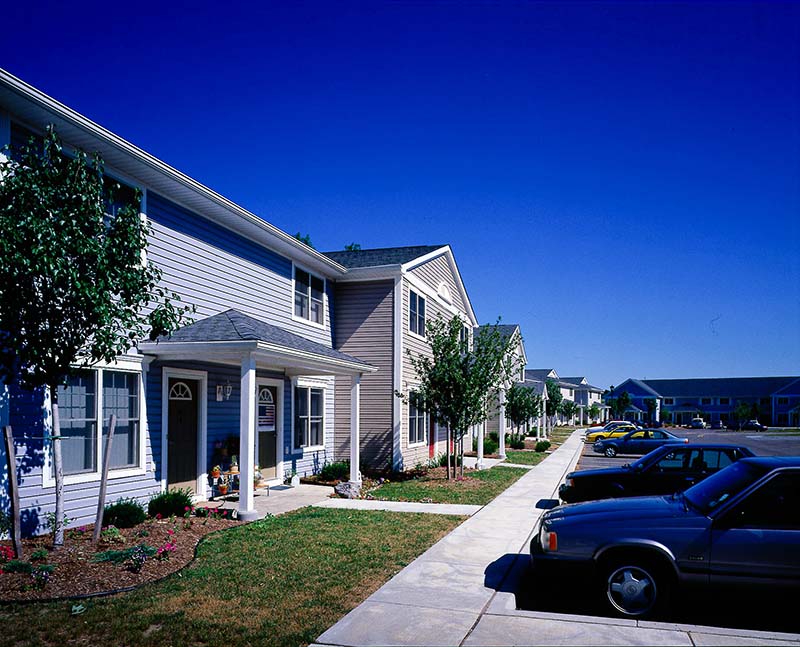 ---
Location:
Off Campus, Residences
---
Historical Note:
By the late 1990s the University was moving towards apartment-style dorms for both graduate and undergraduate students. The idea was for students to enjoy the independence of being in an apartment setting with all the convenience of being on campus, creating a "modern collegiate residence environment".
Flickinger Court serves as graduate student housing set on an 11-acre lot adjacent to UB North Campus. The University's first apartment-style housing, Flickinger Court was a model for the new North Campus dormitories.
---
Namesake:
Businessman and community leader Burt P. Flickinger, Jr. served as a Trustee of he UB Foundation. He received a SUNY Distinguished Citizen Award in 1989 and an honorary doctorate from UB in 1999. Flickinger was instrumental in brining the World University Games to Buffalo.
---
History/Chronology:
1998 -- (August 26) Dedication
---
Original Architect:
Lauer Manguso and Associates
Construction Cost:
$7.35 million
Original Size:
138,621 gross sq. ft.