Governors Complex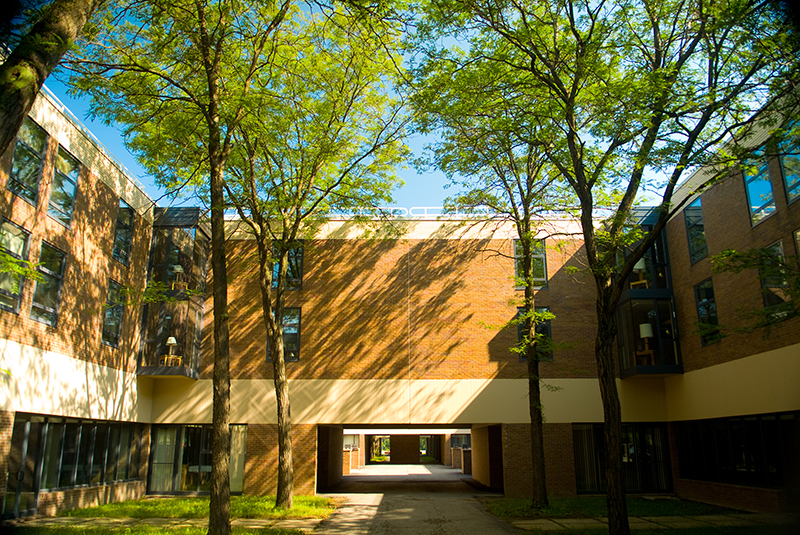 ---
Location:
North, Residences
---
Historical Note:
The first dorm on the North Campus, the Governors' Complex was designed by noted architect I.M. Pei. A copy of dorms built at SUNY Fredonia, it is a complex of four linked residence halls, each of which bears the name of a former New York State governor. Governors' Complex was designed with facilities to house 800 students in suite-style living.
---
Namesake:
Dewitt Clinton, the sixth governor of New York State (1817-1823), was responsible in great part for the construction of the Erie Canal.
Theodore Roosevelt's actions while governor (1898-1900), specifically his campaign against corruption, made him an ideal running mate for William McKinley during the 1900 election.
Herbert L. Lehman, New York's first Jewish governor, served four terms (1933-1942) before taking a post with the Department of State.
Thomas E. Dewey was New York's 45th governor (1943-1954). While governor Dewey signed legislation that created the State University of New York and played a major role in the creation of the New York State Thruway.
---
History/Chronology:
1972 -- (November) Building completed
1973 -- (September) Students moved in
---
Original Architect:
I.M. Pei and Associates
Construction Cost:
$1,980,000
Original Size:
54,911 sq. ft.