UB Commons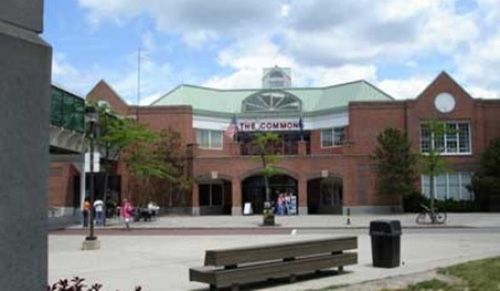 ---
Current Name:
UB Commons
Former Name:
The Commons
Former Name:
The Commons at UB
Location:
North
---
Historical Note:
Located on the shores of Lake LaSalle across from the Student Union, the UB Commons is a privately operated mini-mall that provides shopping and dining options to the UB community. It also includes recreational facilities, meeting rooms and offices. The UB Commons was constructed by First Amherst Development Group, which leases the facility from the UB Foundation and manages its operations.
---
History/Chronology:
1990 -- (January 29) The groundbreaking for the UB Commons
1991 -- Construction complete
1993 -- The enclosed, elevated walkway between the Student Union and the UB Commons is constructed at a cost of $200,000
---
Original Architect:
Charles Gordon
Original Contractors:
First Amherst Development Group
Construction Cost:
$7.2 million
Original Size:
50,000 sq. ft.