Lucien Howe Research Building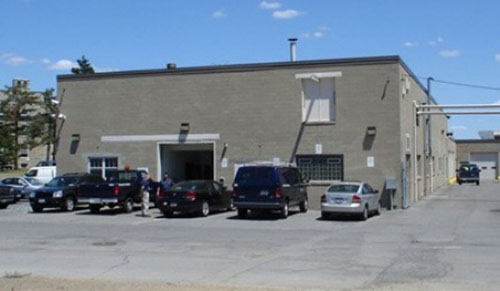 ---
Current Name:
Lucien Howe Research Building
Former Name:
Carbon Research Laboratory
Location:
South
---
Historical Note:
When the Lucien Howe Research Building was constructed it housed research laboratories. It is currently occupied by University Facilities and is used for various functions.
---
Namesake:
Lucien Howe was an Ophthalmologist from Buffalo, NY who is remembered primarily for his groundbreaking work in blindness prevention. A UB professor for 30 years, Howe strived to promote ophthalmic research and education with an emphasis in ophthalmic genetics, ocular muscles and physiologic optics. To this end, Howe founded the Howe Laboratory in 1926. Howe was also played an important role in establishing the Buffalo Eye and Ear Infirmary in 1876.
---
History/Chronology:
1957 -- (June) Construction completed
1977 -- (January 26) Renamed the Lucien Howe Research Building by the SUNY Board of Trustees
---
Original Architect:
James Meadows and Howard
Construction Cost:
$191,000
Original Size:
9,824 gross sq. ft.