Mathematics Building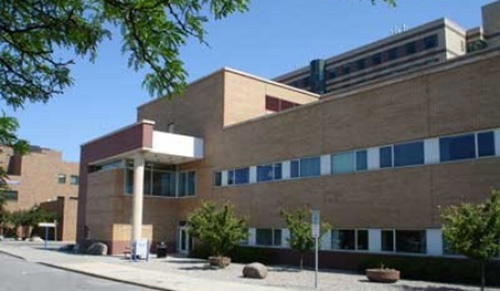 ---
Location:
North
---
Historical Note:
The Mathematics Building is located on the western end of UB's academic "spine," adjacent to the Natural Sciences Complex. It features an undergraduate tutoring lab, a colloquium room, four seminar rooms, two computer rooms and more than 60 faculty and graduate student offices. The Mathematics Building contains no classrooms.
---
History/Chronology:
2000 -- (July) Construction completed
2000 -- (November 30) Grand opening ceremony
---
Original Architect:
Mitchell Giurgolo
Construction Cost:
$6.15 million
Original Size:
35,980 gross sq. ft.