Ellsworth M. Statler Commissary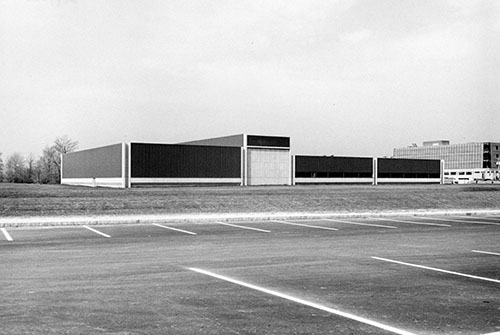 ---
Location:
North
---
Historical Note:
The Statler Food Commissary serves as the main food distribution center for UB's Dining services. Other occupants have been added as food services become increasingly distributed throughout the campuses.
---
Namesake:
Ellsworth M. Statler (1863-1928) was a well-known American hotel operator who began his career in Buffalo in 1895 with a restaurant on the first floor of the Ellicott Square Building. He built and operated a temporary hotel at the Pan-American Exposition in 1901. Statler later became president and director of the Hotel Statler Company Inc. Over the years, Statler Hotels appeared in most of the country's major cities before being merged into the Hilton Corp. In 1905 E. M. Statler decided to build, in Buffalo, a hotel unlike any that had ever been built before. Opened in 1908, the path-breaking 300-room hotel had numerous innovations that became standard throughout the hotel industry. These included circulating ice water in each room, inside -the-door light switches, single-handle lavatory faucets, built-in bathroom elements and , most remarkably of all, a private bath for each guest room. The original Hotel Statler was reputably the first hotel in the world with his feature.
---
History/Chronology:
1976 -- (January) Construction completed.
---
Original Architect:
The Cannon Partnership
Construction Cost:
$3.4 million
Original Size:
57,328 gross sq. ft.