Borrowing
Your UB Card serves as your library card. Current UB students, faculty and staff may use their cards to check out books and other materials at any campus library.
Self Checkout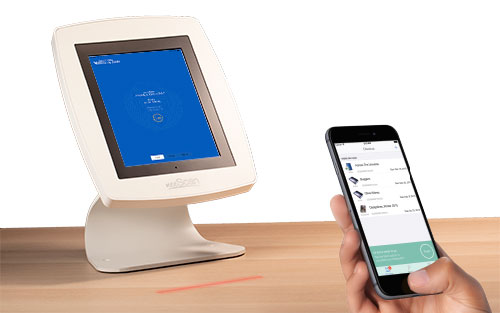 Download the UB Libraries App
Using the App
Touch START at the welcome screen.
Sign in using your UBITName.
Verify your UBITName using two-step verification.
In the checkout screen, tap "+" to check out items.
Scan the barcode(s) of material(s) you are checking out.
Select Finish.
Review items checked out through the app.
---
Instructions – using a Self Checkout station
Use the Self Check Kiosk
Select Start button on screen
Login by using either your UBCard or your UBITName and password
To log in using your UBCard
Select Card
Swipe your UB Card
To log in using UBITName and password
Select UBITName
Enter UBITName
Enter UBIT Password
Verify identity using Duo two-step verification
Scan barcode(s) on item(s).
Pick up the scanner and aim the red line at the barcode
Checked out items will appear on the screen
Select Finish.
Item is checked out to your account
---
Questions? Contact libdelivery@buffalo.edu or visit any Library Service Desk.